Terre Haute City Councilman Todd Nation on Wednesday urged the Vigo County Capital Improvement Board "to do what you said you were going to do with respect to parking" for a new convention center and hotel.
The project plan distributed to the public calls for vertical parking for the project, not surface parking at the downtown intersection of Seventh Street and Wabash Avenue, Nation said at a CIB meeting.
At issue is the future of the Vigo County School Corp.'s property at 686 Wabash Ave. The school corporation late last year announced it is considering selling that property to raise revenue and might move its administrative leadership into an existing, re-purposed facility it already owns.
Convention center planners soon expressed an interest in the Wabash Avenue property for a surface lot, but there's been no public update from the school district on whether it will sell, to whom or at what price.
Nation last week filed an ordinance that would modify the city's zoning to prohibit zoning variance requests for surface parking as a primary use on a lot located along Wabash Avenue or Seventh Street in the downtown C-9 zoning area.
"I believe the idea of a big surface lot at Seventh and Wabash was not what was sold [to] the [City] Council or the community. I am appearing before you just to make that clear," he said.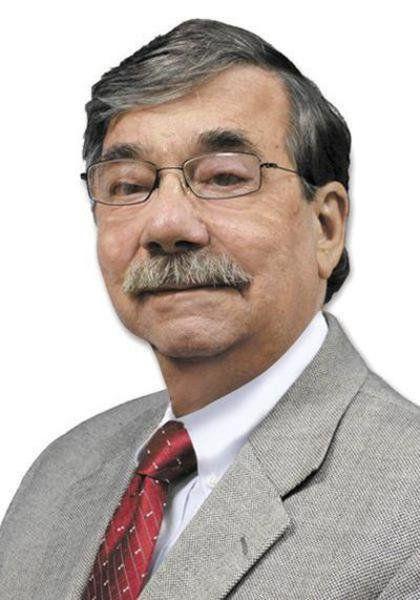 CIB chair Jon Marvel said "a lot of things have changed from when this project began," adding an original plan was to tear down the Cooper Bar and Terminal buildings.
However, Marvel said, a revised plan moved the convention center closer to the Hilton Garden Inn, requiring the closing of Eighth Street and for the CIB to pay for valet parking to the Skygarden Parking facility to accommodate parking for the hotel during new construction.
Nation said more than 20 years of planning, through various studies for downtown development, resulted in the downtown pedestrian core district that includes Seventh and Wabash.
"The rules in place now have guided the development of 500 Wabash Avenue, where parking is behind the building. It has guided the development of the Hilton Garden Inn, where the new building was brought right out to the zero lot line at Seventh and Wabash," the city councilman said.
"These aren't accidental things, these are part of our code that we talked about and debated and had a big public showing for and then brought into our city code," Nation said.
Nation told the CIB that it now has more than two city blocks for the project.
"Surely you can fit the facility that you need in that area, and surely you can continue to preserve the Terminal and [Copper Bar], which are still privately owned."
"It is not that I am trying to submarine your project. On the contrary, I am excited about the project as it was proposed," Nation said. "I am excited about what you sold the City Council and to the rest of the community when you came before us and asked to vacate Eighth Street and came before us to support a bond issue that would help build this parking garage.
"But now that you are changing things, I hope you will change things within your own plans [and] within the footprint that you control to get this project done," Nation said.
Dealing with changes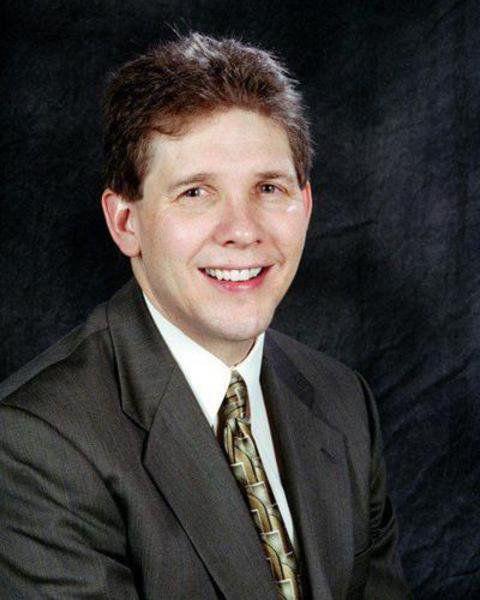 Steve Witt, executive director of the Terre Haute Redevelopment Department, countered.
"Todd, you understand that we are not going to change things just for the heck of it," Witt said. "It is because in order to build this second garage, we have to issue tax increment finance bonds on the proposed new hotel, which will not yield nearly enough money to build the second garage. That is what we have learned."
"Didn't you know that going in?" Nation asked.
"No, we did not," Witt said. "Cost of materials and the time involved have gone up considerably since then. It is not that we woke up one day and said, 'Let's just do a surface lot.' We would all prefer a second garage. We don't have the money to do it."
Witt said the second garage was to be 155 spaces, and that's after removing two floors in design to save costs.
"It all comes down to what the new [Marriott Courtyard] hotel would generate in terms of tax increment finance monies, in terms of increase assessed value. That's what it boils down to. We'd all prefer to have a garage," Witt said. "But things change based on the latest information. And unless we find a permanent solution to take care of [Hilton Garden Inn's] parking, we are dead in the water. That is all there is to it."
Steve Bauer, vice president of construction services for the Nations Group (which has no connection to Todd Nation), serving as project manager, said an initial estimate was $4.5 million on a second garage.
"The initial estimate for garages is down on a per space basis," Bauer said. "The convention center garage is, give or take, about an $8 million parking garage. We expected that the [hotel] parking garage was going to be a little less efficient and was going to provide about half of the parking spaces and we expected that to come in at $4.5 million.
"When it went out to bid about a year and a half after the initial estimate was created, it came in at a higher [cost] than the convention center parking garage, and that was for 160 parking spaces [for the hotel] versus 470 for the convention center garage," he said.
Brian Bosma, attorney for the board and also the current Speaker of the Indiana House, said the CIB is contractually bound to help Hilton Garden Inn find a solution for parking.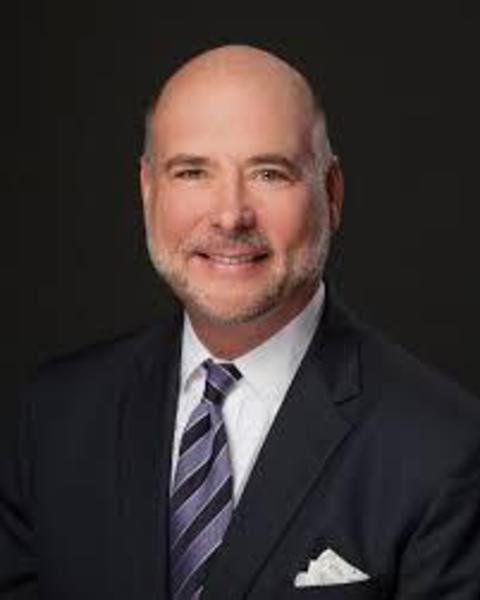 Bosma said the parking garage for the hotel has to have a "very high first floor, a ground floor, with very little parking, as that is the entrance for deliveries. It is exceptionally high to get a big truck in," Bosma said.
The second issue "was the configuration [for a hotel parking garage] was more of a square than as a long rectangle, which required a great percentage of the garage for ramp-age," Bosma said.
Bauer said the CIB is also obligated to make improvements to the Hilton Garden Inn property, including one for storm water drainage.
"Partially for the convention center and wholly for the Hilton Garden Inn, those drainage systems are designed on this property at the southeast corner of Seventh and Cherry Streets, where surface parking will remain or a hotel parking garage will be constructed," Bauer said.
"Those systems remain in the project's guaranteed maximum price once we get the go ahead to start construction, so a parking garage could be built … but who it will be built by has yet to be determined," Bauer said.
No convention center?
Witt said he was disappointed in Nation's ordinance, which goes before the Terre Haute City Council in February.
"I guess we will let the [City] Council decide and you guys do what you want and you know that will dictate whether or not we have a convention center," Witt said.
Nation countered that the proposed rule change would effect all properties in the downtown district designated C-9 zoning.
"I believe what has been proposed" with parking garages, is in "the spirit" of that pedestrian core district. "This is reiterating, in some ways, a long-held directive that we have collectively been talking about."
"I don't want to be cast in the role of coming to argue about these things, and I don't want to be cast in the role of being a naysayer for the convention center because I am not," Nation said. "I am supportive of this project, but I want you to do what you said you would do on the front end, and that is it," Nation said.
Future of 686 Wabash
Judith Anderson, a county commissioner and member of the CIB, asked "what is the vision for the school corporation property" at 686 Wabash Avenue?
Nation said in his opinion the "highest and best use" would be private-sector development of the property relegated to the rear, as was done with developers along 500 Wabash.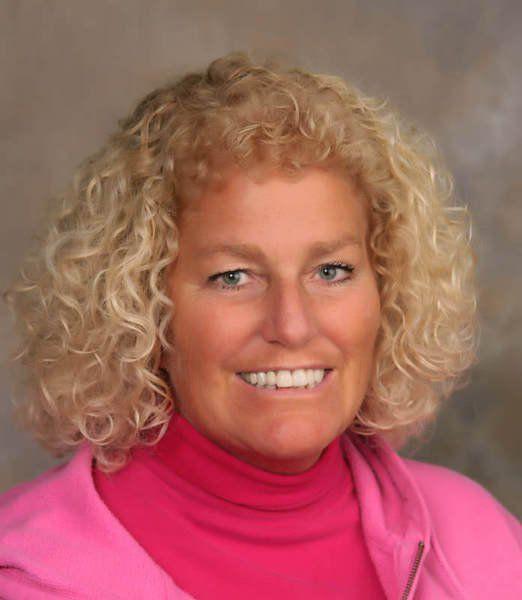 Nation said there are already two parking structures in the area and more parking structures will benefit the downtown.
Downtown business owner Boo Lloyd, a member of the CIB, said she does not think there will be a new building developed at the corner of Seventh and Wabash.
"I really don't — why isn't there one there already?" Lloyd asked. "Two thirds of that lot is a parking lot. The building [now housing the Vigo County School Corp. administration headquarters] is not historic and is pretty ugly. And don't you think ISU would buy that lot if it [the school corporation building] is torn down?" Lloyd said.
What to do next?
Witt, seeking to return to the cost of the project, asked Nation, "Going back to the fact that we don't have enough money to build that downtown parking garage, what do you propose that we do?" he said.
Nation said, "I am sure you have already thought about making the [convention center] garage bigger."
"Where is the money going to come from?" Witt replied.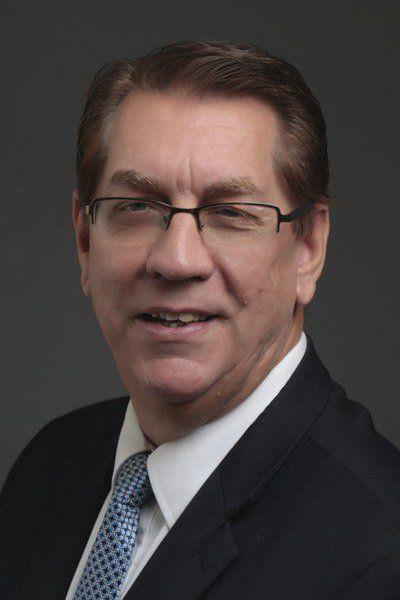 Mayor Duke Bennett, a member of the CIB, said a second parking garage would have to be built stronger.
"$4.5 million stronger?" Nation asked.
"No," the mayor said, "but it will be significant."
Witt said the city is also looking to relocate its police department "which comes from the same pot of money. We can only get stretched so thin, and then we have to look at other alternatives."
"I agree," said Nation. "It sounds like you've got some priorities to jiggle around with the limited funds of the Redevelopment Commission and the downtown TIF."
Bennett said "it is important that we do our due diligence to look at every option."
The mayor said businessman/property owner Greg Gibson "has made every effort to save the Copper Bar and the Terminal. From the beginning, [and] I wanted to do that, too," the mayor said. "All of us want the downtown to be a better place. We are removing surface parking between the Copper Bar's small lot and a big lot for Hulman and Co., the state office building and the east side of the Hilton Garden Inn.
"All of that goes away and we will add in about 30 [parking] spaces at Seventh and Wabash if this would play out," the mayor said.
As mentioned, the mayor said, the current school corporation property in question is already two-thirds parking.
"My goal is if we can get a parking garage built at Seventh and Cherry, eventually, to support the hotel overflow, then we will control that corner at Seventh and Wabash to decide what we want to do in the future with it," the mayor said.
"That would give us options. It seems like right now in order for us to move forward on this project, we need some flexibility in that original plan," Bennett said. "Somehow, we have to figure out to make it all work. I want to make it work for everybody."
Nation responded, "I would like that too, mayor. That is the reason why I am here — to tell you what one person, one group of people, envision for this corner, because we are part of everybody, too."
Reporter Howard Greninger can be reached 812-231-4204 or howard.greninger@tribstar.com. Follow on Twitter@TribStarHoward.