Since May, Tennille Wanner, often donning a hard hat, has been walking around or through the construction site of the new downtown Terre Haute Convention Center.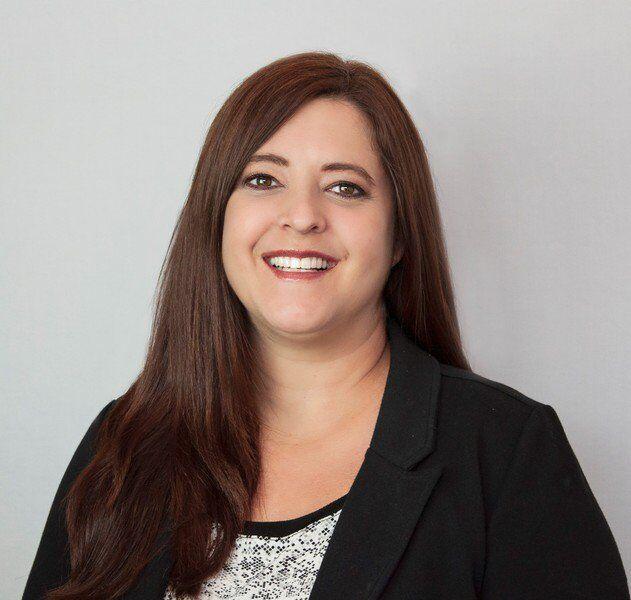 Wanner, of Spectra Venue Management, serves as general manager of the new convention center. She knows what its like to open a new center from the ground up, something she did at the Utah Valley Convention Center, in Provo, Utah.
"It is exciting to be able to be in on the building from the ground up," Wanner said. "I see a lot of similarities with Utah. It was a college town, with a similar downtown. Terre Haute's downtown is a little bigger, as Utah's downtown was more of a historic, smaller-scale downtown. The proximity to airports is very similar.
"So, for me, it is very comfortable because I feel like I am going through some of the same processes we have done before, but gearing them for what this community needs," Wanner said. "Our intent is not to try to absorb all the business here, what we want to do is bring in new business. That is our intent; that is our goal," Wanner said.
As in Utah, with Brigham Young University, Terre Haute has Indiana State University, plus Rose-Hulman Institute of Technology, St. Mary-of-the-Woods College and Ivy Tech Community College. Those higher educational institutions are a unique resource, as faculty in each of those facilities can serve as ambassadors by promoting the city for future educational conferences or events, Wanner said.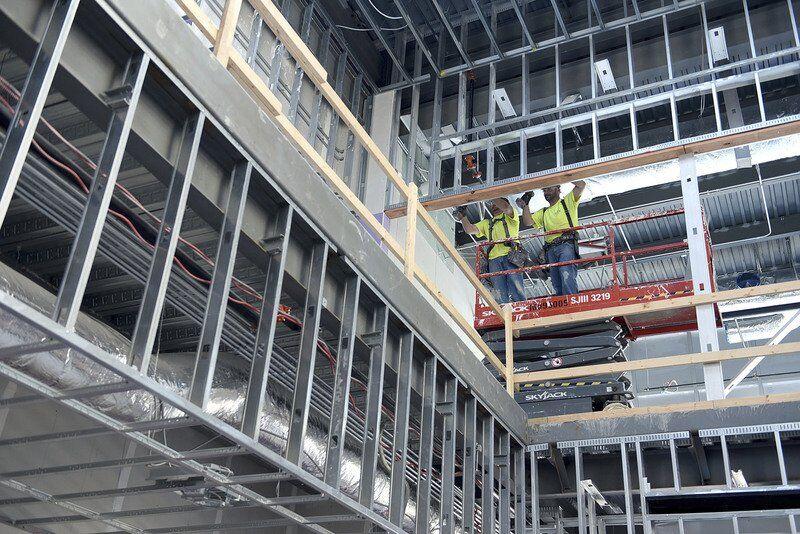 "We will do the leg work. We just need to know who to reach out to and then [those people] being that voice to help pull it in. It might not be next year, but might be five years down the road," Wanner said.
The convention center is a short walk from ISU's Hulman Center, a multi-use arena that could work in combination with the convention center to bid on various events, Wanner said. Additionally, ISU can provide additional rooms, if needed as a back up to hotels, in the summer months when most students are not on campus.
Wanner said she has no doubt the convention center can hold its own.
As of late August, Wanner had six groups "in the funnel" with proposals for events. Those events represent $260,000 in gross receipts and are for conferences with 150 to 300 people. One of the conferences will require 275 rooms for an overnight stay at its peak.
"Our sweet spot is the 300 to 500 attendees," Wanner said. The center can accommodate up to 900 people in its largest space, but when conventions need multiple breakout spaces, that requires the main space to be divided.
The convention center will have 10 to 12 full-time employees and require about 60 part-time workers, with the majority in operations staff, who set up meeting rooms and flips rooms for other events, and in banquet staff, who set up for breakfast or dinners and who are also table servers. Other part-time workers are for housekeeping and kitchen work.
"You will get some local groups, but the idea is we want groups who are not normally here" to attend conventions, Wanner said. "They are coming here for a two-, three-, or four-day convention or conference and they will stay the night. They will be out walking the streets, they will be shopping and dining here, so they are seeing what Terre Haute has," Wanner said.
People want to see what is in a walkable distance, she said, which includes downtown museums and art, as well as places to shop.
"When you get that influx of attendees, it tends to draw more businesses to the downtown area," Wanner said. "I think having those opportunities for folks when they come to town will really keep people coming back ... So, I think with an influx of visitors downtown it creates more opportunities for businesses to want to be downtown," she said.
Kristen Craig, president of the Terre Haute Chamber of Commerce, said the business organization has already begun steps to bring business to empty downtown store fronts. One program is Launch P@d, which will use a competition to award a new business a downtown store front at very reduced rent for a year.
"But also under the See You in Terre Haute 2025 Plan, which is under the tourism task force, they have been working on several different things ... another program that is focused on the things that people need and want to do" downtown, Craig said.
Retail, restaurants and service providers provide activities for people attending events at the center, Craig said.
The effort "will be to help look around and see what is missing and how can we help get people into those spaces. It is like Launch P@d, but more specific. So instead of being an open competition, it is working one-on-one with people, working with the West Central Indiana Small Business Development Center and plugging them into available spaces," Craig said.
"I think in the next couple of months as the construction of the convention center starts to wrap up ... that is when you see some of these things start to kick into gear and really see some good stuff," Craig said.
As an example, the Chamber and the Terre Haute Convention and Visitors Bureau, Craig said, are working to develop a mobile phone application to show updated events in the city, which can be used by convention center attendees or anyone visiting Terre Haute.
Normally, convention centers book events 12 to 36 months out and then fill in unused dates with local events.
That is in a normal year, which 2020 (and even 2021) has not been, said David Patterson, executive director of the Terre Haute Convention and Visitors Bureau and a member of the Vigo County Capital Improvement Board, which is overseeing construction of the convention center.
"The convention center will mean more people downtown associated with conferences and conventions, but it will depend on the COVID-19 pandemic, and the Delta variant surge, as well as more downtown [hotel] rooms," Patterson said.
"The community will be emboldened with the increased traffic associated with the conferences and conventions," he said. "But one thing that needs to happen to get off the ground quickly is the pandemic can't re-emerge like it did before, because that will slow the construction of the hotel," that was envisioned as part of the convention center, Patterson said.
In the convention industry, a standard convenience is having a hotel connected to a convention center, Patterson said.
"We have one hotel [the Hilton Garden Inn] but that cannot take care of everyone at a conference. Adding another hotel, along with the Candlewood Suites across the street, will really embolden the effort," he said.
Another new downtown hotel "has been the plan all along. It's just with the pandemic it reduced hotel stays to a point to where all hotel owners are reluctant to build new hotels immediately until we figure what is going on with this" Delta variant, he said.
The good news, Patterson said, is that groups are already expressing interest in Terre Haute's convention center.
"That is encouraging, but we have to have the whole plan done for it to have the expected effect that we had planned on," Patterson said. "Six years ago was a different world than it is now."
Currently, Terre Haute has 2,000 hotel rooms and "our goal every day is to have 1,000 people in that [convention center] building. Obviously that means we can't have 1,000 people at three hotels; that will have to be spread out around the community. That will all shake out in terms of those who book early, as they will be able to stay closer," Patterson said.
Part of the marketing of the convention center is Terre Haute is located midway between the large population cities of Chicago, Cincinnati, St. Louis and Louisville.
"That is a good place to be because we can draw on those big population centers and, in effect, they can meet in the middle if they are a national organization. That is part of our plan to draw things out of the communities and meet in a centralized location, which is our new convention center" in Terre Haute, Patterson said.
As an example, Patterson said the convention center in August submitted a bid for an event with two five-day conferences, "so it would in effect be two business weeks ... and those would be the kind of things we simply have not had the ability to host for that length of time. So in effect, we have become more of a destination as opposed to an event-based market," he said.
"So that creates more money for the innkeepers tax and food-and-beverage tax and that all translates into a better Terre Haute," he said.
Additionally, a casino in Terre Haute will vastly increase the marketability of the convention center, as well as provide "at least $7 million to the local community."
"Those are things that can change the direction of the community, and I really hope that gets done," Patterson said.
Patterson said the convention center's impact to the city is "based on volume and numbers, and right now that is not in everyone's thought process" to be gathered in a given space, Patterson said.
"Three years from now will depend in large part on what happens in 2022. If we can get this pandemic behind us and resume normal activity, I think it will be a tremendous thing for our community.
"I think you will see increased business downtown" and museums will benefit, Patterson said. "And that will be a transformative thing for our community."
Reporter Howard Greninger can be reached 812-231-4204 or howard.greninger@tribstar.com. Follow on Twitter@TribStarHoward.