Children staying and playing at the CODA emergency shelter in Terre Haute will soon have a safer playground and more activities thanks to a grant from the Wabash Valley Community Foundation.
The Council on Domestic Abuse, or CODA, was one of 12 non-profit agencies sharing $142,014 distributed Wednesday from philanthropic funds established with the community foundation to improve the lives of Vigo County residents.
The emergency shelter can house 41 individuals, said CODA executive director Sarah Campbell, and usually about half of those individuals are children who need a safe place to play.
The check for $10,975 will purchase rubber mulch for the playground, six benches for adults supervising the playground, a swing set for children with disabilities, and board games and activities that can be played indoors.
The playground was recently updated through a $10,000 grant from WIN Energy, Campbell said, so the Community Foundation grant adds to that project.
The agencies selected for the spring grant distribution reflect many aspects of the community valued by residents, said Beth Tevlin, WVCF executive director.
"We love music. We love children, and animals," Tevlin said. "These are things that enrich the lives of all of us."
Also receiving a grant was 14th and Chestnut Community Center, received $24,739 to replace the wooden food pantry ramp with an aluminum all-weather ramp. Director Rev. Bill Felts said the current wooden ramp needs constant repairs and is insufficient to handle the line of people who visit the food pantry.
Community Theater of Terre Haute received $2,700 for a safety cage ladder that can be used by volunteers working on theater productions.
Crisis Pregnancy Center received $2,600 for printed materials in its Creating Positive Relationships program presented to students in area schools.
Hamilton Center received $20,000 for kitchen improvements at its local Clubhouse, where more than 300 members can socialize.
Mollie Wheat Memorial Clinic received $9,000 to purchase equipment for osteoporosis and osteopenia prevention and treatment. The medical student-run clinic will provide free screenings to women who cannot afford the service.
Susie's Place Child Advocacy Center received $10,000 to expand its building capacity. Since opening in May 2017, the center has investigated close to 1,000 crimes against children.
A $3,500 grant to the Terre Haute Humane Society will be used for its Clear the Shelters event in August to lower the cost of pet adoptions during the special event.
Terre Haute Symphony Orchestra received $13,500 for its annual children's concert and program that reaches 1,400 children with musical enrichment.
A $10,000 grant to The Maple Center Inc is earmarked for integrative health recovery services to add instructors and supplies. People in recovery can use the weekly acupuncture and 12-step yoga program to help relieve the stresses of addictions recovery.
Swope Art Museum received $25,000 for replacement of windows and doors in its 117-year-old building. New executive director Fred Nation said the funds go toward the final phase of a facility improvement project that will protect the museum's collection.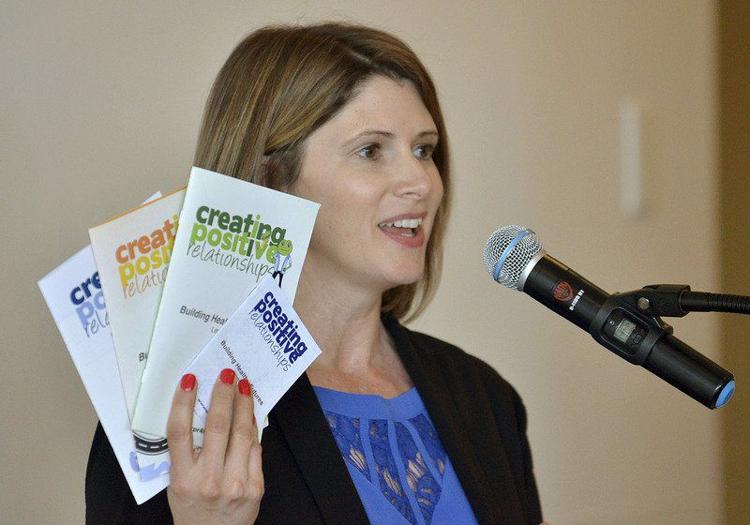 Vigo County Historical Society received $10,000 for technology and media systems in its new third-floor auditorium at the new site on Wabash Avenue.
Tevlin thanked the many donors who have set up endowments that made the grants possible.
More than $1.2 million in grants have been awarded since the foundation was established with the initial endowment of $1 million from Delmar and Betty Jones in 1992, Tevlin said.
The foundation is still raising funds to match the Lilly Endowment Gift VII challenge that triples each donation to the WVCF unrestricted grant fund.
Another $230,000 must be raised before Dec. 31, 2020 to receive the full benefit of the Lilly challenge, she said.
Anyone wanting more information on contributing to an existing fund, creating a new charitable fund, or for guidance on applying for grant funding can contact the community foundation at 812-232-2234 or go online to www.wvcf.com
Lisa Trigg can be reached at 812-231-4254 or at lisa.trigg@tribstar.com. Follow her on Twitter at TribStarLisa.