Holding more than one governmental job has become an issue in the campaign for Vigo County Clerk.
Democratic challenger Todd Nation on Wednesday sent out a news release criticizing Republican incumbent County Clerk Brad Newman for holding two time-consuming jobs — Terre Haute city police sergeant and the clerkship.
Nation argues the workload prompted Newman to seek a new full-time elections coordinator and to hire a public relations firm, adding expenses to the public's tab.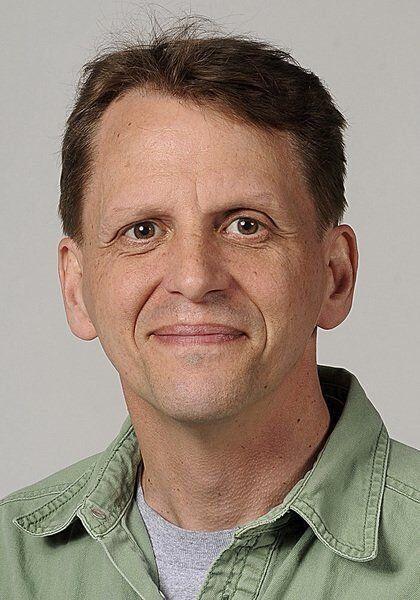 Nation said if elected to the county clerk's position, he would resign the Terre Haute City Council seat he's held for 16 years.
To be clear, Indiana law does not prohibit a Terre Haute city employee such as a police officer or firefighter from holding a county office.
The state code does prohibit an elected city official, such as Nation, from holding an elected county position at the same time.
"The job of Vigo County Clerk is important. It requires a full-time effort," Nation said. "I respect our police officers. I know their jobs are demanding and require more time and effort than they are actually paid for," he said. "When one person holds down two demanding jobs, one of those jobs is going to suffer."
Newman has been a city police officer since 2005, and he won the the county clerk's post in the fall 2016 election, taking office in 2017.
State law does prohibit police and firefighters from serving in elected offices of the same governmental agency in which they are employed. For example, a city police officer cannot serve on the Terre Haute City Council, which sets salaries for city police.
Newman requested 24 hours from the Tribune-Star to respond to Nation's release. On Thursday, Newman provided the Tribune-Star with a more than 3,200-word response.
Regarding holding two positions, Newman said, "Nation can cite no evidence that my holding two government jobs has, in any way, negatively impacted the clerk's office. I find it disgusting that Nation insults the idea of people working two jobs to provide for their family. My wife also holds a 'taxpayer funded position' as a school teacher! I am very proud of her public service and her drive to make Vigo County a better place for our youth."
Newman said he has been a police officer for more than 16 years.
"I had a goal of being promoted to sergeant in which I have obtained, having served as a shift supervisor and eventually being chosen to supervise the juvenile crimes investigative unit ... ," Newman said. "I often work various hours, sacrificing time with my own family to ensure that the duties I am responsible for as a police officer and Vigo County Clerk are not neglected."
Nation said Newman in June asked the personnel committee of the Vigo County Council to fund a new, full-time election coordinator position for the clerk's staff. Additionally, Nation said Newman hired the firm RJL Solutions to handle media inquiries for the clerk's office.
"This marks the first time taxpayers have paid a private firm to handle election communications from the clerk," Nation said.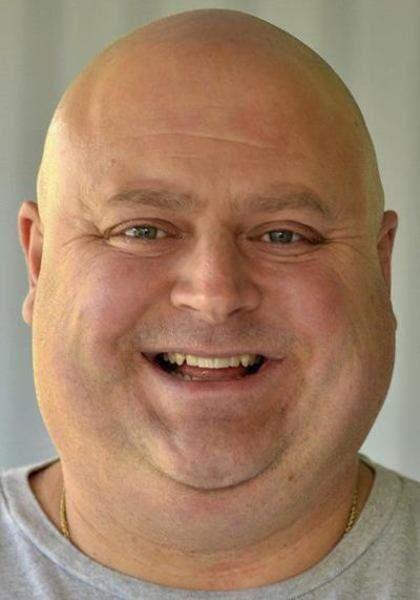 "Mr. Newman has overcommitted himself and is now asking taxpayers to pick up the tab to make sure his work gets done," Nation said. "If you want to hold public office, you need to be willing to do the job — all of it.
"We are already paying Mr. Newman to coordinate our elections and communicate with the public," Nation said. "... If elected Vigo County Clerk, I will commit myself to doing that job — all of it," Nation said.
The Vigo County Council's personnel committee voted in June to create the new clerk position — contingent on funding. Newman told the committee the position would save the county about $60,000 a year by reducing work assigned to a consultant. With benefits, the county would pay about $66,265 for that new position, but would also continue to pay a per-day rate of $1,475 for an election consultant for an estimated 20 days during an election year.
However, the council's budget committee cut that proposed new position in September of this year from the 2021 budget. That budget was adopted by the full Vigo County Council this month.
The clerk's office began using RJL Solutions this spring, and it had paid the agency $4,500 as of Wednesday, county records show.
RJL is a Terre Haute-based firm that does lobbying, grant writing, community development and public relations. Overall, Vigo County has paid RJL $77,299 in 2020 as of Wednesday, said Vigo County Auditor Jim Bramble.
The breakdown shows $4,500 was paid by the Vigo County Election Board/Clerk. Another $22,673 was paid by the Vigo County Capital Improvement Board, with an additional $40,000 paid by the Vigo County Board of Commissioners, and $10,126 from the Terre Haute Convention & Visitors Bureau.
Newman said RJL Solutions "was hired for a PR campaign, with the focus being on improving voter turnout and educating voters."
Newman said the agency has been used to "get the word out about where when and why to vote, why your vote matters. This has been a very successful venture and continues as we speak," he said. "They are a great organization which has advocated for our community when many of our own elected officials failed to do so," he said. 
Further, Newman said he has improved the clerk's office through office reorganization, modernization initiatives and improved training.
Additionally, Newman said he has saved taxpayers money by applying and obtaining a more than $51,000 grant to improve security of election equipment in a county-owned building; saved more than $27,800 over four years by removing a contract with Brinks, a security company, by having a county deputy escort clerks to banks for daily deposits; and saved more than $6,300 by removing a water contract with Quench USA, which has an Indianapolis office, instead using a local vendor for water coolers and water jugs.
Reporter Howard Greninger can be reached 812-231-4204 or howard.greninger@tribstar.com. Follow on Twitter@TribStarHoward.