Indiana State University and Terre Haute officials announced several substantive changes to curb a rise in violence and drunken misbehavior at "The Walk," ahead of this year's Indiana State University homecoming weekend.
The Walk — a pub crawl in which students and some alumni walk 20-plus blocks from downtown Terre Haute along Wabash Avenue to Memorial Stadium — has grown increasingly violent in recent years.
ISU and Terre Haute officials invited downtown business owners and members of the public to Clabber Girl on Tuesday to discuss the problems they've seen in recent years and the plans they've drafted since to combat those problems.
Terre Haute Police Department Chief Shawn Keen said he's allotting 10 additional officers to patrol Wabash Avenue during this year's Walk.
"Our number one goal is that no one gets hurt and, certainly, that no one gets killed," Keen said.
Keen also noted that eight additional officers will work overnight after The Walk to curb the recent trend of pop-up parties. He said after-parties have resulted in two deaths in recent years and can be difficult to find and shut down.
"The only focus of those additional officers will be to deal with pop-up, or house parties," Keen said. "Any of these events we find that weren't permitted to occur will be shut down.
"We don't want to take away from the fun that everybody has, but we want it to be safe. We don't want anybody getting hurt or killed."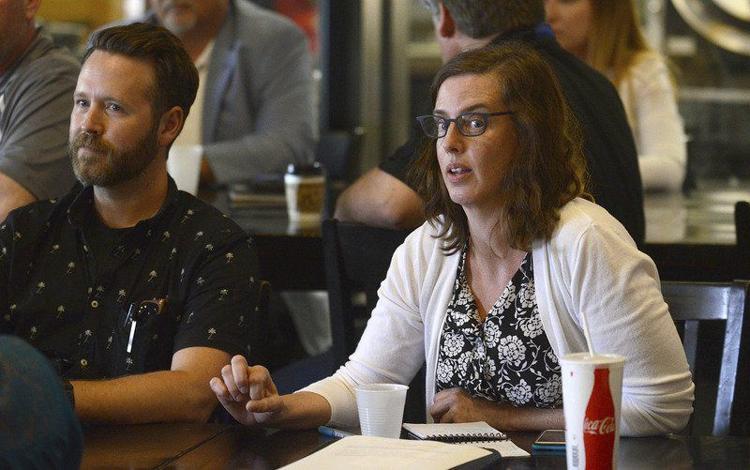 ISU Chief of Public Safety Joe Newport said he is stationing 26 public safety officers at Memorial Stadium the day of Homecoming to intercept Walk participants and direct them either to the stadium for the game or to the shuttles back to campus.
One concern voiced by business owners, like The Verve's Connie Wren, is the propagation of pop-up tents from vendors using the event to make a "quick buck," from alcohol sales.
The concern, Wren said, is the more pop-ups that are allowed, the higher the chance a walker will be over served and create trouble for themselves or others.
Terre Haute Mayor Duke Bennett said the recently-enacted special events ordinance will likely curb the number of pop-up tents along Wabash Ave., but added that there is no cap on how many permits can be granted.
"There's no language in the ordinance that would allow us to cap the number of permits," Bennett said. "But what we can do is limit who gets them based on the professionalism and the meeting of the requirements laid out in the ordinance."
Keen said each permit request is subject to review by the police department and that he would not recommend a permit to a vendor that doesn't meet basic security standards, as determined by the department.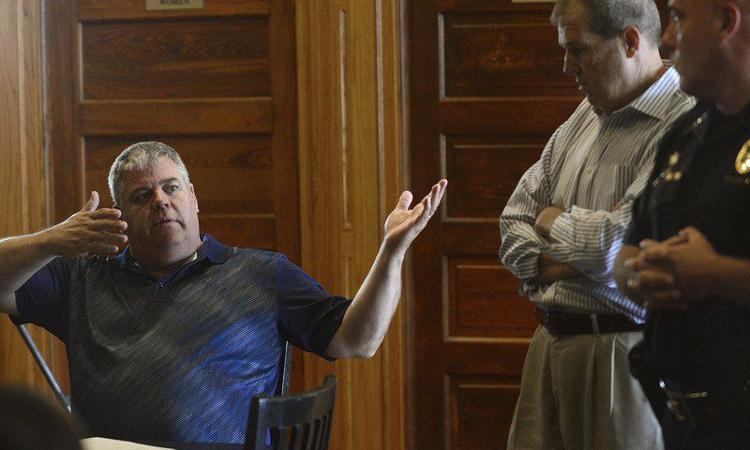 Changes to The Walk come on the heels of a May announcement chronicling changes being made in Tent City at Memorial Stadium, including;
• It will be moved inside Memorial Stadium, with a smaller footprint and fewer tents.
• Those who want to participate must have a ticket to the football game; it will take place across from the stands in an area that formerly had bleachers.
• Various groups that normally host at Tent City will be provided space on campus to host alumni, after the parade and before going to the stadium.
• The former Tent City location will be opened for additional parking.
ISU president Deborah Curtis said no plan is going to be perfect from the jump, but that "dramatic" changes were needed to ensure the safety of all involved.
"It's not going to be perfect, it's absolutely not, but the collaboration and cooperation so far has been phenomenal," Curtis said. "I know our police forces have always worked well together, there's no doubt about that, but they've come together to really say, 'How can we own this together and create an environment that all of us can be proud of?'
"And I think this process we've used is one we can use again in the future."
Bennett largely echoed Curtis in his closing remarks, saying no one is trying to be the fun police, but that the lives and safety of people must always come first.
"People ask me, 'Why are you trying to ramp this up? Just let them have their fun,'" Bennett said. "Because people are dying and we can't have that. That's unacceptable."
Reporter Alex Modesitt can be reached at 812-231-4232 or at alex.modesitt@tribstar.com. Follow him on Twitter @TribStarAlex.