Spring in Indiana means not only the bright yellows and oranges of daffodils and tulips, but also of road cones and warning barrels in construction zones.
The motoring public is being alerted to the start of road construction season through the proclamation of this week as Work Zone Awareness Week.
Safety for workers in construction zones — and the motorists passing through the zones — was the focus of a news conference Thursday at the Terre Haute Subdistrict facility of the Indiana Department of Transportation.
"On average since 2014, at least 12 people have been killed each year in INDOT roadway work zone crashes," said Sgt. Joe Watts of the Indiana State Police. "Eighty percent of those killed are motorists or passengers."
ISP's Putnamville District, which covers 58 miles of Interstate 70 in western Indiana, has seen many serious crashes in construction zones in recent years.
Sgt. Watts said police responded to 74 crashes in I-70 construction zones in the Putnamville district in 2016. Of those, 64 crashes were only fender benders, but there were 13 crashes with injuries, and one death.
Troopers have been specifically assigned to the work zones to target dangerous vehicles in work zones. And tickets in work zones can be expensive.
Watts said a fine in Vigo County starts at $433 for a first citation, and can climb to $10,000 depending on the seriousness of the violation. Some unmarked trooper vehicles will join the marked police cars monitoring work zone traffic.
INDOT Crawfordsville District Deputy Commissioner Shane Spears said the public should be alert for construction workers on the highway at all times.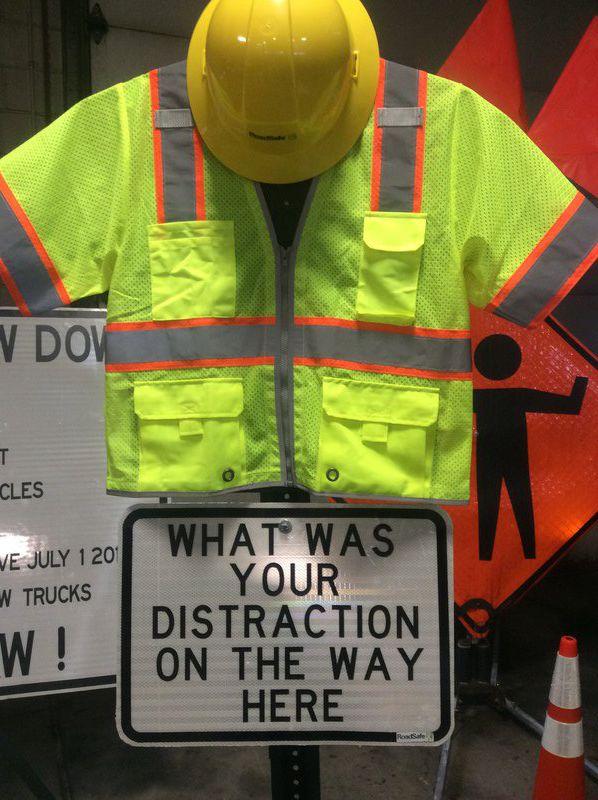 "Please slow down when approaching our work zones," Spears said. "Stay alert while in the work zones. Our safety, somebody's father, somebody's mother, granddaughter, sister, their safety truly is in your hands."
Watts said troopers know from personal experience that the zones can be dangerous.
"While the zones are properly marked, with various warnings and reduced speed zones, we know that drivers often ignore or do not pay attention to the signage," he said.
On a national level, rear-end collisions are the most common with driver inattention or driver distraction as the most frequent cause and major contributing factor in work zones. That trend has played out repeatedly in the Putnamville district, as many drivers have failed to slow in time to avoid rear-ending the vehicles ahead of them.
"We know from personal experience how horrendous the commercial vehicle crashes are when they fail to slow. They are violent crashes, and often deadly. They are some of our most serious crashes."
At 55 miles per hour, a semi-tractor and trailer with all brakes working properly can take as long as a football field to stop.
"We ask the public to think about these workers and how close they are to the vehicles as they pass. These workers should be able to do their jobs without having to worry about the passing traffic," Watts said.
Indiana's Move Over Laws are intended to protect workers performing their necessary duties on Indiana's roadways.
Rick Smith of Road Safe Traffic Systems said as soon as drivers see flashing emergency lights, they should reduce their speed. That increases visibility and the ability to safely react to traffic.
Indiana's Move Over Law requires motorists to move into another lane if it is a multi-lane highway. If it's a two-lane highway, motorists should go around the stopped vehicles safely.
An ISP/INDOT Public Service Announcement video concerning highway construction and work zone safety is available at https://youtu.be/VkyJebbjKHI.
Lisa Trigg can be reached at 812-231-4254 or at lisa.trigg@tribstar.com. Follow her on Twitter at TribStarLisa.