Friends, family and Terre Haute business leaders gathered at the Terre Haute Chamber of Commerce on Thursday afternoon to bid the chamber president farewell as he heads into retirement.
David Haynes, whose retirement becomes effective Sunday, leaves the chamber after five years of serving as a champion for Terre Haute business.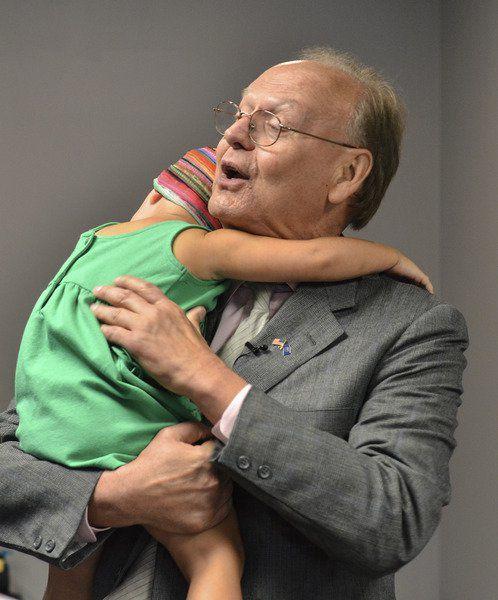 Since being hired in 2014, Haynes has led the chamber, its membership and staff through an uptick of overall members, an increase of advocacy efforts, creation of the regional initiative West Central Indiana 2025, the implementation of casino legislation support with "Terre Haute Is All In" and the adoption of Downtown Terre Haute as a branch of the chamber.
But, Haynes said, after five years he figures it's time to step aside to spend more time with his wife and grandchildren and let the competent group of young leaders in the organization take the reins.
"I feel so good about the job we've done here at the chamber. And the fact that I'm stepping away days after being named Chamber of the Year by our peers here in the state, I feel like I'm going out on top," Haynes said.
"I'm leaving the chamber in such great hands and I'll enjoy watching it grow and succeed."
Haynes said his biggest accomplishment might be the leadership team he's surrounded himself with at the chamber. But said his most lasting accomplishment might be the collaborative effort he and former Tribune-Star publisher BJ Riley undertook to create the annual 12 Under 40 initiative to recognize young leaders in the community.
"I think recognizing the contributions of young folks in our community is so important to them, and to the people around them, so that they realize there is such a great wealth of character and talent that have the ability to make this a greater place to live than it already is today," Haynes said.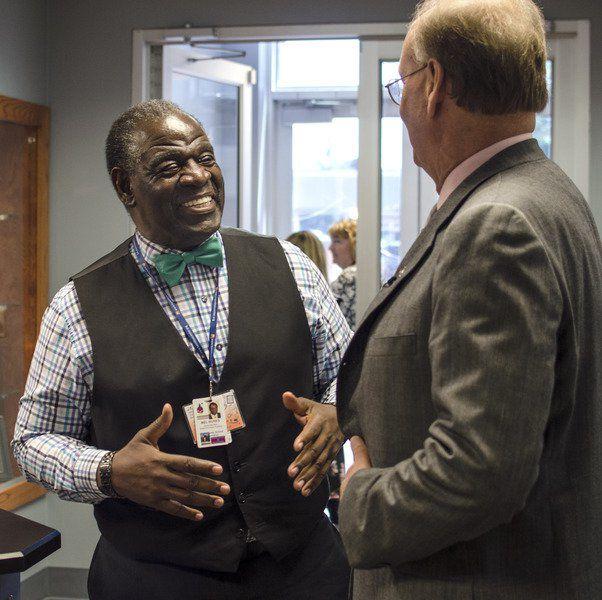 Terre Haute Mayor Duke Bennett lauded Haynes for having a steady hand and being an effective leader during a transitional time for the chamber.
"He was a perfect fit for what the chamber needed when he was hired," Bennett said. "He was able to get some people who used to be involved back involved again and had some early successes that have led to bigger successes we've seen lately.
"His steady demeanor and motivation to make Terre Haute a better place has taken the chamber to another level."
Bennett said Haynes will surely be missed, but trusts the seeds of future successes have been sowed.
"David has planted a ton of seeds we know will blossom," Bennett said. "So I expect things to just keep going and trust that Kristin [Craig] will take it to the next level from here."
Kristin Craig, current vice president, has been with the chamber since 2002 and will take over as president July 1. Craig will be the first woman to hold the office in the chamber's 106-year history.
Haynes said he has no doubt Craig will do great work.
"When I was interviewing for this job, I asked her why she wasn't also applying. And her answer was, 'I'm not ready yet,'" Haynes said. "I can assure you, she's ready now."
Reporter Alex Modesitt can be reached at 812-231-4232 or at alex.modesitt@tribstar.com. Follow him on Twitter @TribStarAlex.