Wearing her blue cap and gown, Terre Haute North Vigo High School senior Faith Southard posed in front of a billboard on U.S. 41 near Maple Avenue that featured her name as well as those of several other graduating seniors.
"Congrats Class of 2020!" the sign read. 
Southard plans to put the picture on a graduation announcement for a future party.
The Vigo County School Corp. has purchased three billboards per high school to honor the Class of 2020. "It's something we wanted to do to honor this class whose last year didn't quite go as planned," said Bill Riley, VCSC director of communications.
Graduates at all high schools, North, South, West, McLean, Washington and Vigo Virtual Success Academy, are recognized on one of the signs.
The COVID-19 pandemic forced school buildings to close in mid-March, with the rest of the school year conducted remotely. Many milestone events had to be canceled or postponed.
The billboards are one of many efforts to honor VCSC graduating seniors.
Southard is grateful for the school district's effort.
"We [Class of 2020] missed out on a lot," Southard said. "I know that's not their [district's] fault and there's nothing they could have done. I feel like the billboards — that helps. And you know that they are trying to help us get through this and support us ... and help us to still celebrate this big achievement."
Graduating seniors got some more good news recently, when VCSC announced traditional graduation ceremonies will be conducted in mid-July at high school football stadiums, with appropriate safety precautions.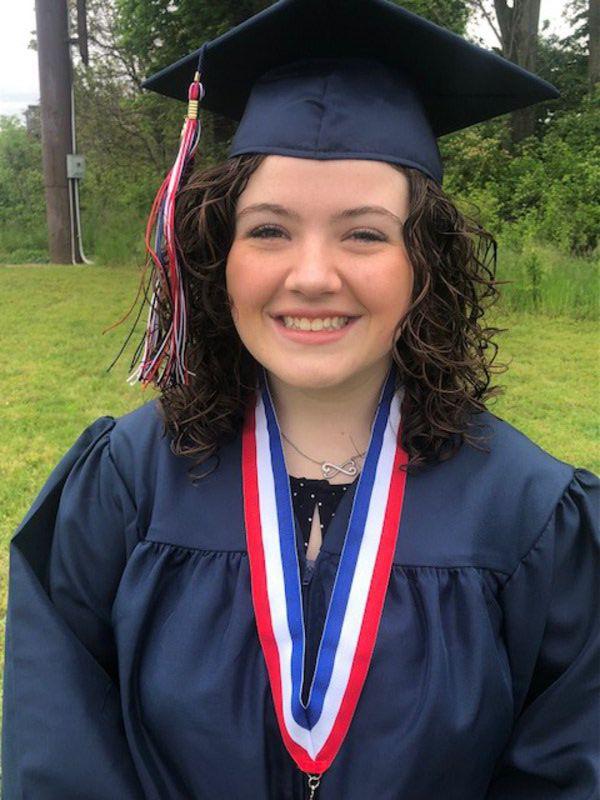 In addition, each graduate will have a special occasion on Saturday, June 6 to receive their diploma in a more private, safe opportunity with parents/guardians present. Wearing their caps and gowns, they will walk individually into the auditorium at North and South/gymnasium at West, walk across the stage, and pick up their diploma from a table.
Booker T. Washington, McLean and VVSA also will participate.
Students will have an opportunity to pose for a photo, and the school corporation will record their video for later use in a school graduation video. 
"We felt we couldn't sit on the diplomas," Riley said. Some seniors are headed to the armed forces before July, while others "are off to start their lives" at a trade school or job.
"We wanted to do something right now to recognize them so they can get their diplomas," Riley said.Prior to the district's announcement, Southard was worried there would be no graduation ceremony. "We worked 12 years for this ... I was upset, but I tried to make the best of it. Now that I know we still get to have one, I think it's really cool."
Her mom, Paula Allen, said the school district is "doing what they can with what they have to work with … there are a lot of schools where the kids didn't get to do anything."
Allen also pointed out while the Class of 2020 has missed out on some events, "There also are things you're getting that no other senior class has got." 
That includes the special VCSC recognition event June 6, and a Wabash Valley Adopt a 2020 Senior Facebook group in which seniors could be "adopted" by individuals, who would send cards or small gifts. Southard said she was "adopted" several times.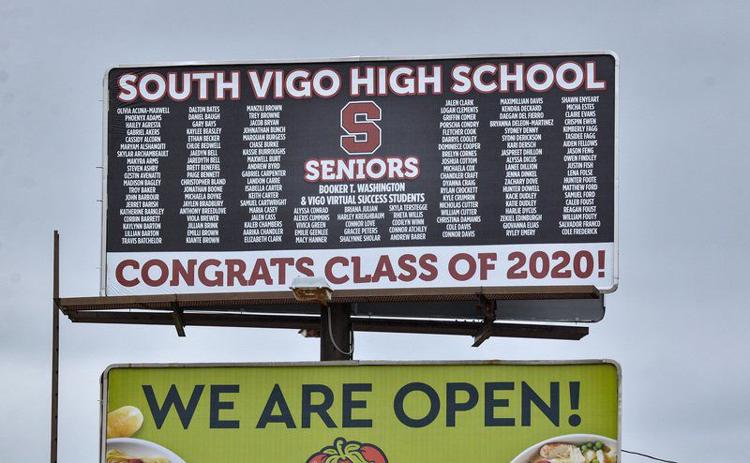 Allen said the family also has a large banner with Southard's picture hanging across the front of their house, something everyone can see as they go by. 
Despite everything that has — or hasn't — happened because of the pandemic, Southard is anticipating the upcoming celebrations. "I'm really excited," she said.
People can visit tinyurl.com/VCSC2020Billboards to view a map of the billboards. They can click the pin to see which school is on the billboard and what students are honored on that particular billboard.
Sue Loughlin can be reached at 812-231-4235 or at sue.loughlin@tribstar.com Follow Sue on Twitter @TribStarSue.