A pair of Wabash Valley legislators have introduced legislation that could save a prospective casino owner millions in its first years of operation.
Alan Morrison, R-42, authored and Tonya Pfaff, D-43, co-authored House Bill 1144, legislation that would prohibit and make unenforceable the hold harmless provisions of last year's House Enrolled Act 1015.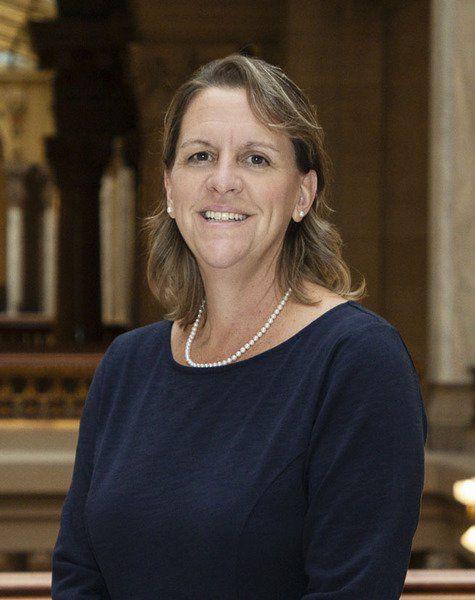 In the sweeping gaming legislation passed last year it was determined a prospective Vigo casino owner would pay Evansville $2.7 million in its first three years of operation.
Commonly called "hold harmless" provisions, the payments are supposed to cover losses in business due to the competition from Vigo's casino.
Morrison said one business paying another for the right to exist is nonsense, so far as he is concerned.
"It's something that's not set well with me since last year, to be honest," Morrison said. "Gaming was started in the state to help communities that needed it most.
"Terre Haute was successful in getting a casino last year because we fought for it, sure, but it's also because the legislature recognized that West Central Indiana needed a spark.
"With that in mind, I find hold harmless provisions counterproductive. Why would you send money from the communities that need it most?"
Pfaff said much the same, offering that it doesn't seem right that a business trying to get off the ground would have to pay an established one three hours away.
"Terre Haute is just getting started," Pfaff said. "Evansville has been in business for almost 25 years. Why should a business just starting out have to pay a company that been successful for years?"
The proposed legislation would also undo hold supplemental payments from a new inland Gary casino to the cities of Hammond, East Chicago and Michigan City.
Filed Wednesday, Morrison said he's already gotten push-back from state representatives in Evansville and Northwest Indiana.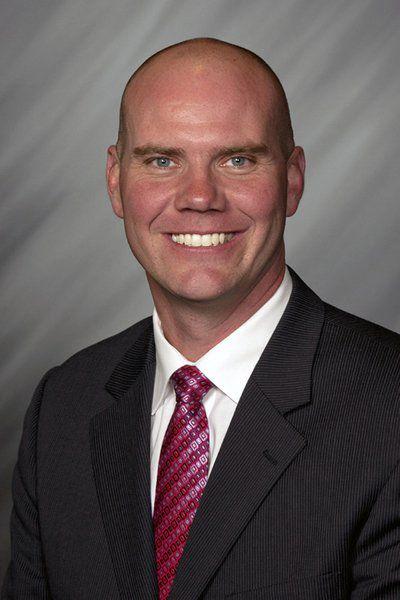 "I get it — we're all elected to represent the people of our districts," Morrison said. "But, to me, fair is fair. And paying money to a community you have little to no impact on is not fair."
The bill would also repeal the annual $2.5 million historic hotel district community support fee paid by the racinos in Shelbyville and Anderson for the upkeep of the hotel and casino in French Lick.
The Indiana Economic Development Corporation annually receives $660,000 from the fee with the rest, $1.84 million, distributed to the South Central Indiana Regional Economic Development Corporation and Radius Indiana.
According to a fiscal note filed with the bill, repealing the fee would annually cost:
• Orange County - $697,500
• Orleans - $158, 750
• Paoli - $158,750
• French Lick - $280,000
• West Baden - $280,000
• Dubois County - $132,500
• Crawford County - $132,500
Morrison said it's outrageous that racinos half the state away have to pay French Lick/ West Baden for the right to do business.
"Anderson and Shelbyville are nowhere near French Lick or West Baden," Morrison said. "I think it's outrageous. Those two operations have zero impact on an operation half the state away.
"And I think you'd be hard pressed to find hard working people in Shelbyville or Anderson that wouldn't rather have that money staying in their community."
The bill has been referred to the House Public Policy Committee; a hearing has yet to be scheduled.
Vigo County voters in the November general election overwhelmingly gave their okay to a land-based casino, and Spectacle Jack LLC has filed the lone license application now before the Indiana Gaming Commission, which is to hold a meeting in Terre Haute on Feb. 7.
Spectacle Jack, working with Hard Rock International, plans a 1,200-game casino in Terre Haute complete with four restaurants, four bars, an enclosed, temperature-controlled walkway to the adjacent Home2Suites hotel and a provision for a future on-site hotel.
The new casino, called the Rocksino, would be built on more than 25 acres at the southwest side of the intersection of Bill Farr Drive and Joe Fox Street immediately south of the Walmart super center along U.S. 40/Indiana 46 on the city's east side.
Reporter Alex Modesitt can be reached at 812-231-4232 or at alex.modesitt@tribstar.com. Follow him on Twitter @TribStarAlex.