Incumbent Republican Mayor Duke Bennett captured a historic fourth term in Tuesday's Terre Haute municipal election, tying for the second-longest serving mayor in city history.
With all 14 voting centers accounted for and 50 of 51 precincts counted as of 10 p.m., Bennett led independent candidate Pat Goodwin by 216 votes, or 5,178 votes for Bennett to 4,962 for Goodwin, according to unofficial totals from the Vigo County Clerk's Office.
Democrat candidate Karrum Nasser finished third with 2,142 votes. Independent candidate Shane Meehan finished fourth with 117 votes.
Bennett said he felt good about his standing in the race coming into the day, saying the feedback he was getting was largely positive.
"You never really know what's going to happen, even though we've been through this three times before, but I felt good coming into today," Bennett said. "And then spending all day out at the precincts and watching the returns come in, I knew we were where we needed to be to have a chance."
Bennett said the unique race, what with a traditional challenge from the Democratic Party and a pair of independent candidates, highlighted Terre Haute's propensity for voting for the person over party affiliation.
"I don't think the people here are as concerned as much about the "R" or the "D" so much as they want good government," Bennett said. "At the end of the day, I think this vote shows the people appreciate what we've been doing."
Bennett said his job now is to deliver on his campaign promises and to reunite what might otherwise be seen as a fractured electorate.
"I couldn't be more thankful to the voters for giving me the chance to come back for four more years and finish some things out," Bennett said. "But what we need to do now is rally the community together.
"The jail has been a divisive topic and this race has been tight, and so we just have to rally around moving Terre Haute forward. I'm hopeful everyone in this race will continue wanting to make Terre Haute a better place."
Indiana Republican Party Chairman Kyle Hupfer congratulated the mayor.
"The people of Terre Haute know the kind of results-driven, forward-thinking leadership Duke Bennett has provided for [12] years, and I'm glad they've elected him to another four-year term," Hupfer said in a news release. "Big things are happening in Terre Haute and under Duke's continued leadership, I know he's just getting started."
With the win Tuesday, Bennett ties P. Pete Chalos with four terms as mayor and trails only Ralph Tucker, who served five terms. Chalos and Tucker were both Democrats, Bennett is the longest-serving Republican.
Goodwin said that while defeat is disappointing, he has no regrets and is proud of the race he ran.
"I ran the race the way I needed to run the race," Goodwin said. "What I said and did is what I felt in my heart and I have no regrets."
And while running as an independent and eschewing traditional party support can sometimes put a candidate as a disadvantage, Goodwin said he believed in his message.
"Our message resonated with an awful lot of people, just not quite enough people," Goodwin said.
Goodwin said he doesn't plan to run for office again anytime soon and looks forward to returning to his business, Tractor Tools Direct.
Nasser was frustrated at the end of the evening, saying independent candidates and a fractured Democrat party likely led to his defeat.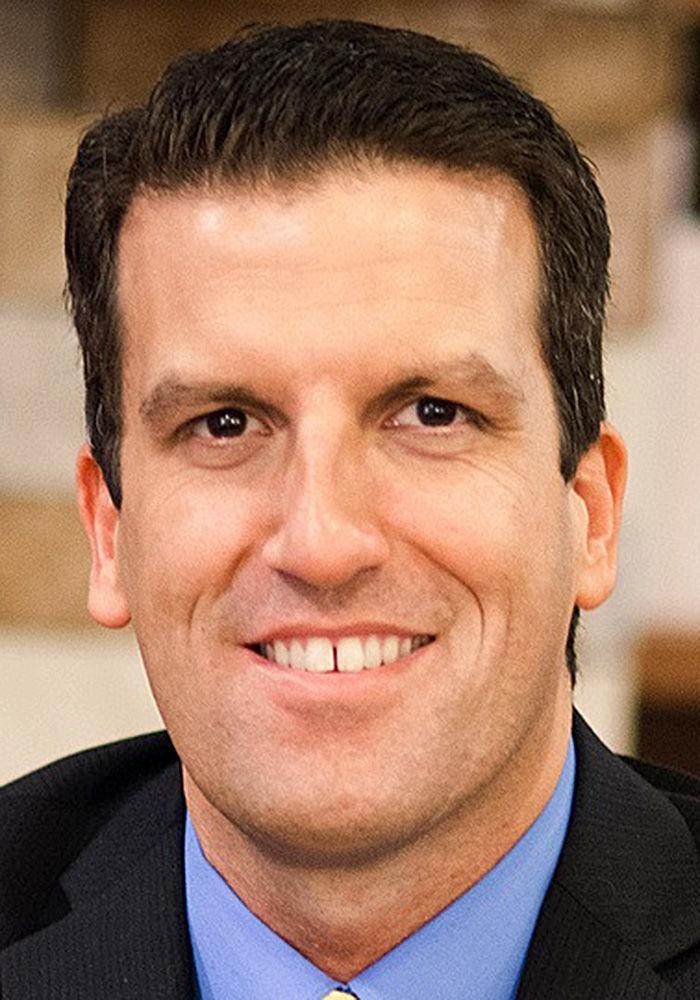 "Having an independent in the race changes things and, maybe what's even more unfortunate, is that a faction of precinct committee people were out supporting one of my opponents," Nasser said. "Democrats, if they want to win citywide or countywide races, need to be together.
"It's just unfortunate that the results would have been different if it were a two-man race."
But overall Nasser says he's proud of the race he ran and looks forward to some time away from politics in the near future.
"I ran hard, went to every forum, answered every phone call and spoke from the heart," Nasser said. "I love this city, and this race was about more than just me and Duke [Bennett]. I ran for the love of my city and the fact that I thought we could do better things with a new vision and new voice in the mayor's office."
Reporter Alex Modesitt can be reached at 812-231-4232 or at alex.modesitt@tribstar.com. Follow him on Twitter @TribStarAlex.