A student organization known as Young Americans for Liberty at Rose-Hulman Institute of Technology has invited a speaker who holds views that seem to align with white nationalists and white supremacists.
The group has invited Nick Fuentes, an American YouTube personality and political commentator who regularly hosts the America First podcast.
He is slated to speak on campus Sept. 19. His topic will be, "Is Immigration Killing America?"
The event is not sponsored or endorsed by Rose-Hulman. Additionally, the institute says the event is sponsored by a student organization for a campus audience and is not open to the public. 
According to an August 2017 article in the Chicago Tribune, Fuentes "garnered media attention in the past year for his support of Donald Trump and his YouTube videos, 'America First with Nick Fuentes,' in which he espoused his views about the failure of multiculturalism, immigration and his anger about what he said has been the marginalization of white people."
According to the same article, he attended last year's "Unite the Right" rally in Charlottesville, Virginia.
The rally, organized by various groups tied to white nationalism, was shut down after clashes between white nationalists, Nazis and counter-protesters turned violent. One woman was killed and 19 injured when a driver with ties to white supremacists barreled into counter-protesters.
Fuentes said at that time he is not a racist and does not support violence, according to the Tribune article
In response to Fuentes planned speaking engagement, Rose-Hulman president Jim Conwell sent an email letter to the campus community Monday. 
Conwell wrote he was aware that Young Americans for Liberty "has invited Nick Fuentes, a white supremacist, to speak to campus in connection with his opposition to immigration.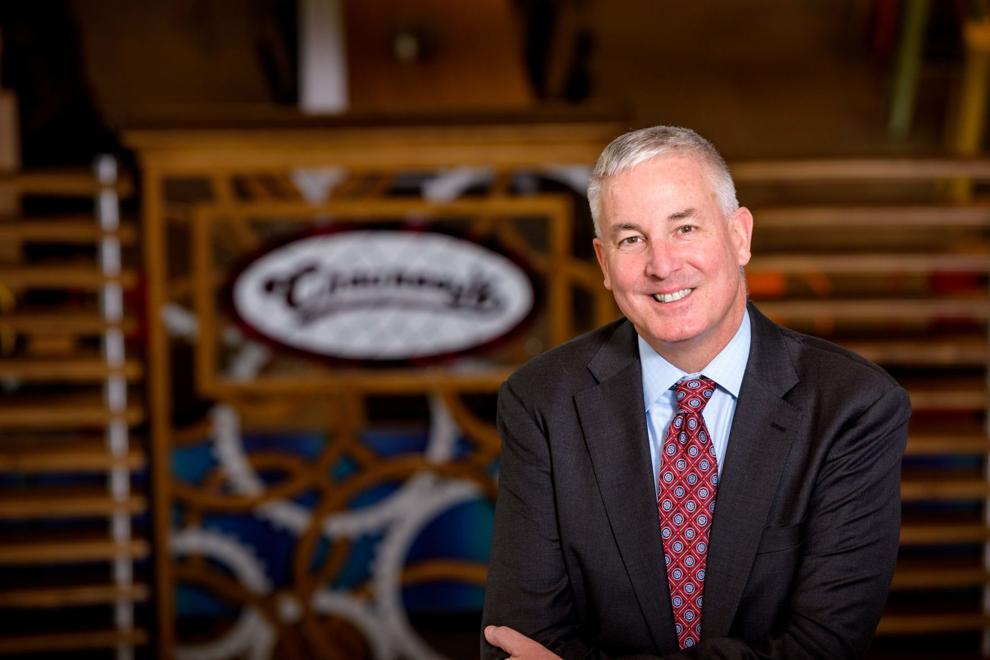 "Let me be clear: This event is not being sponsored or endorsed by Rose-Hulman. On social media and in interviews and appearances, Fuentes has espoused views that run counter to our culture and values.
"We do respect his First Amendment right to free speech — even if he speaks to an empty room, as I sincerely hope is the case at Rose-Hulman," Conwell wrote.
"I support the right of a student organization to invite a speaker, but I will  not be attending his presentation and I urge all who also find Fuentes' viewpoint repugnant to stay away as well."
The college's Center for Diversity & Inclusion and Center for Global Engagement began planning a program on "Debunking Immigration Myths" as soon as they became aware of Fuentes' planned appearance.
The program will look at facts behind immigration and the contributions immigrants have made to the country. "Details are being finalized and will be shared with campus very soon," Conwell wrote.
Another event will occur that same evening, when Dick Osburn, a retired NASA Apollo engineer and alumnus, speaks at Hatfield Hall prior to a showing of the movie Apollo 13.
Mary Wade Atteberry, Rose-Hulman's vice president for communications and marketing, had no further comment beyond the president's letter. 
Asked whether there would be added security measures during the speaking engagement, she said, "With any event, we always want to make sure our students and employees are safe. That's always something we look at," she said. 
The Tribune-Star extended a request through the institute to speak to students with Young Americans for Liberty. Dale Long, director of media relations, said both the group's president and vice president declined. The officers also did not respond to the Tribune-Star's email requests for an interviews.
Meanwhile, an online petition at "Care 2 petitions" is titled, "Diversity is Greater than Hate" and had more than 600 signatures early Tuesday evening. The petition reads, "Rose-Hulman is a campus that claims to value diversity and inclusion. Nick Fuentes is an individual who does not share these same values, and has still been invited to our campus. Let's show the school administration that the student body will not be divided, and will continue to promote our core ideals of diversity and inclusion."
The petition indicates it was introduced by the "Rose-Hulman student body," but it also has diverse — and sometimes offensive — opinions expressed by some, including signers who don't list a last name or posters who don't list a name at all.
A paragraph was added to the petition Tuesday afternoon:
"The purpose of this petition is not to deny Fuentes from speaking, but rather to convince (the) administration to design and implement an approval process for speakers and official visitors of the campus in the future."
Sue Loughlin can be reached at 812-231-4235 or at sue.loughlin@tribstar.com Follow Sue on Twitter @TribStarSue.