A Terre Haute man ticketed after making a rude gesture at an Indiana State Police trooper has filed a federal lawsuit claiming his constitutionally protected rights to free speech and freedom from unreasonable search and seizure were violated.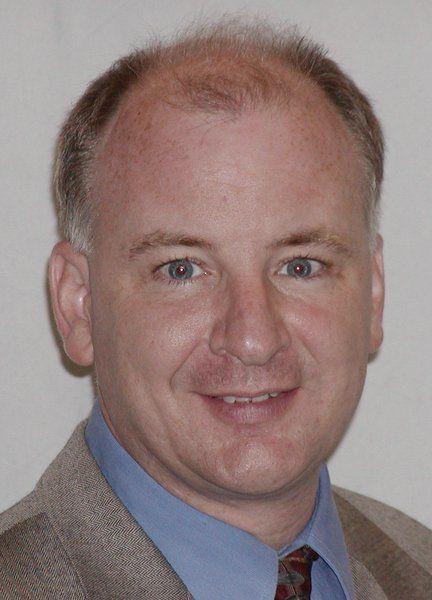 Mark May is seeking unspecified damages against Indiana State Police Master Trooper Matt Ames, according to the complaint filed Thursday in the Southern District of Indiana by the American Civil Liberties Union of Indiana.
In the lawsuit, May admits to the incident on Aug. 21, 2017 when he made a gesture commonly known as "giving the finger" to Ames as May drove past Ames, who had stopped another motorist along U.S. 41.
May claims just prior to that incident, he was cut off in traffic by Ames, who was pursuing another motorist.
After Ames saw May make the gesture, the lawsuit claims, Ames pursued May, pulled him over and ticketed him for "provocation."
Indiana Criminal Code states "a person who recklessly, knowingly, or intentionally engages in conduct that is likely to provoke a reasonable person to commit battery commits provocation, a Class C infraction," which carries a penalty of up to $500.
Kenneth Falk, legal director of the ACLU of Indiana, filed the complaint stating May's gesture to Ames was expressive conduct fully protected by the First Amendment to the U.S. Constitution.
"While perhaps ill advised, Mr. May's gesture, which in no way interfered with the Master Trooper's lawful activities, was fully protected by the First Amendment," Falk argues.
Further, he writes, the state trooper "had no cause whatsoever to initiate the stop ... and the stop represents an unconstitutional seizure in violation of the Fourth Amendment to the United States Constitution."
May challenged the ticket in Terre Haute City Court, where he was found guilty. However, May sought a review of the matter in Vigo Superior Court, which vacated the conviction. The Vigo County Prosecutor's Office declined to proceed further with the case, which was dismissed.
May, who is self-employed as a carpet cleaner, claims he missed two days of work because of the court appearances, and he lost income.
In addition to unspecified damages, May is seeking attorney's fees.
Messages requesting comment were left for Falk and for Indiana State Police.
Lisa Trigg can be reached at 812-231-4254 or at lisa.trigg@tribstar.com. Follow her on Twitter at TribStarLisa.