Monday marks the 75th anniversary of the liberation of the Auschwitz-Birkenau concentration camp  in Poland where millions of people died at the hands of Germany's Nazi regime during World War II.
In honor of Eva Mozes Kor – a Holocaust survivor and activist who made Terre Haute her home for 59 years – Hoosier schoolchildren will be accessing an Eva Educational Toolkit to learn important lessons about forgiveness, tolerance and character.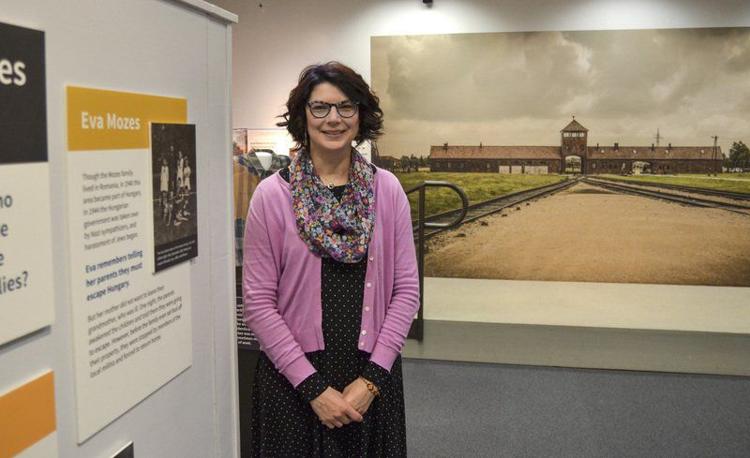 For her son Alex Kor, the day highlights the importance of his mother's message and her life's work.
"I think my mom would be very proud," Kor said Friday as he was en route to Poland for the anniversary remembrance at Auschwitz. "This is exactly what she was hoping for years ago. Education about the Holocaust. She spent her life educating people young and old. She would feel like she had accomplished something."
Kor died July 4, 2019, at age 85 while leading an educational trip to the concentration camp in Poland. She had planned to travel to Auschwitz this week to be at the liberation commemoration with her son and a delegation from the CANDLES Museum and Education Center.
CANDLES is celebrating its 25th year of sharing the story of the Holocaust, and continues to honor the legacy of Eva Kor.
Her life story has spread during the past two years through the documentary film Eva: A-7063.
About 1,000 educational toolkits distributed to every middle and high school in the state consists of a classroom-ready version of the film, Eva's young-adult book, an educator's guide and the video and script of the speech she hoped to deliver today at the Auschwitz ceremonies.
More than 400 DVDs of the film have also been mailed to every library in the Indiana Library Federation in hopes that screenings of the film will occur across the state.
"The response we've received from schools and libraries all around the state has been just tremendous," said Ted Green, the producer and director of Eva: A-7063. "For Mika and WFYI and I and so many others who've worked on the project nearly four years now, this will be an emotional moment to have Eva's messages spread so widely. As Alex says, his mother will be smiling down on Indiana Monday."
Gov. Eric Holcomb has proclaimed Monday as Eva Education Day in Indiana.
He also commended the Indiana Department of Correction for its release of a video of an interaction between Kor and more than 150 offenders at the Pendleton Correctional Facility in June 2019, a few weeks before she died.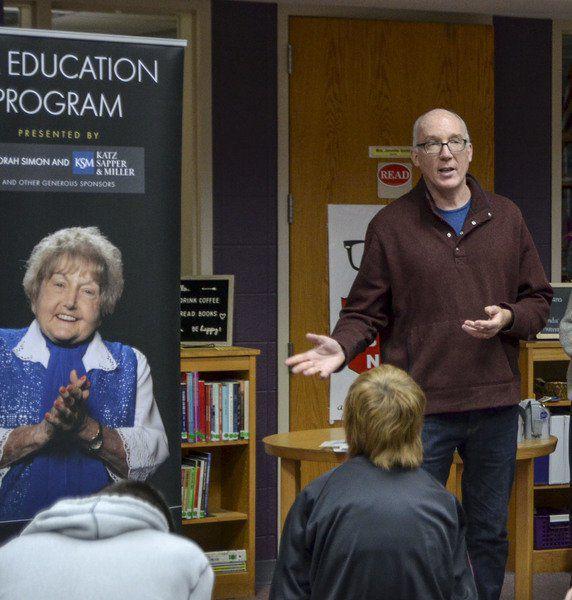 The offenders heard Kor tell her story in person, and the DOC filmed the engagement, which has now been released on the IDOC YouTube Channel.
As a tour group visited the museum Friday, CANDLES director Leah Simpson said the museum is continuing to move forward sharing Kor's message of foregiveness, peace and hope.
"She was a voice for the victims, and the impact she had on the world is irreplaceable," Simpson said. "We will continue her work in her stead."
Simpson and a group of 70 from CANDLES will tour Poland this week.
Alex Kor said his 94-year-old father Mickey, who is also a Holocaust survivor, is proud that Gov. Holcomb proclaimed Monday as Eva Education Day.
"He misses my mom, his wife, and he talks about her a lot," Alex Kor said. "He's proud the governor has done this, and he realizes he's part of something special here in our home state of Indiana."
In 2007, Eva Kor proposed legislation that led to a state mandate to teach Holocaust education in public high schools. Monday's education day is another piece of her ongoing legacy.
Lisa Trigg can be reached at 812-231-4254 or at lisa.trigg@tribstar.com. Follow her on Twitter at TribStarLisa.