The Wabash Valley Musicians Hall of Fame's hopes to get solidly back in its groove this fall got off to a good start Sunday afternoon.
Susan Clark, who was inducted into the Hall during Sunday's ceremony at the Zorah Shrine in Terre Haute with 14 fellow members of the Class of 2022, opened the traditional jam session with her original song "Indiana Weather." Clark, a longtime performer and songwriter, wrote the song in New Mexico (where she lives) as a reminiscence of the rainy weather back in her home Hoosier state. The tune got a good response from the crowd of nearly 300 people who attended Sunday's event.
"It looks to me like everybody's having a good time," said Hall of Fame board member Andrew Hayes, as the inductees' performances began. The day began with a dinner and a performance by the Rasley Family band, followed by the inductions and popular jam session.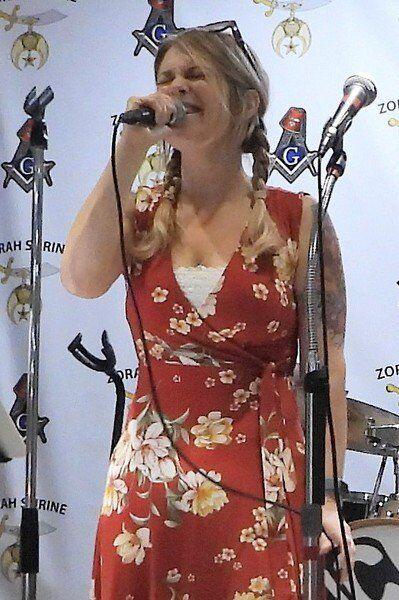 The nonprofit organization's annual induction ceremony occurred in the autumn season for the second straight year. That's a departure from its past tradition of conducting the induction ceremony each spring, and its picnic and Frank Crawford Car Show each fall. The Hall leadership decided to cancel the fall picnics because of COVID-19 concerns, and conduct its inductions in September.
"We're planning to start that [former schedule] back up next year," Hayes prior to the program. "The pandemic affected so many, but we wanted folks to all be safe."
The Wabash Valley Musicians Hall of Fame uses the proceeds of its annual induction ceremony, which includes a dinner and jam session, to support school music programs and other nonprofits in the area. Hayes said the pool of funds "has been a little tight the last couple years, but we still donate to a couple charities."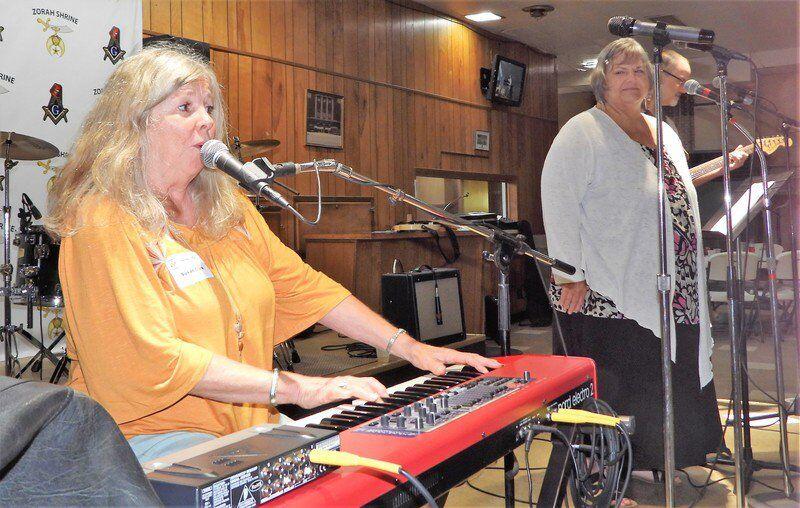 The organization itself includes a growing list of inductees from a variety of backgrounds and musical genres, ranging from guitarists, drummers and singers working the local Legion halls to music teachers, classically trained musicians and big-band singers. The Class of 2022 inductees on Sunday included Clark, Jon Adams, Randy Andrew, Richard Birdsong, Jeff Cartwright, Wayne Cottrell, Billy Goodrich, Robert Mason, Mike McLeish, Scott Mercer, Phil Morgan, Todd Raley, Don Reed, Mike Rolle and Tony Shuman.
"It's great to see all styles of music being represented," Hayes said.
One of the Hall's most recent efforts was to help fund repairs to the Brick Piano sculpture downtown, an art piece unveiled in 2018 to honor the community's musicians and its musical history. The black granite keys on the sculpture were plucked off, and its initial organizers and sculptor are working to have them replaced and restored this fall. The sculpture left Hall leaders grateful to have musicians recognized.
"Vigo County, Terre Haute and the Wabash Valley area do have a lot of great musicians that have gone on to accomplish a lot," Hayes said. "And it's our mission to honor that."
Mark Bennett can be reached at 812-231-4377 or mark.bennett@tribstar.com.