A new attraction is coming to downtown Terre Haute that officials believe will draw tourists and basketball fans not just from Indiana, but from across the nation and beyond.
A Larry Bird museum, the only one to be sanctioned by the basketball legend in the Hoosier state, will be housed in the new Convention Center to be built in downtown Terre Haute, Gov. Eric Holcomb announced Saturday night.
Bird will donate personal items and memorabilia from his storied career, with items expected to include special jerseys, trophies, MVP awards, basketballs from championship games, his Olympic gold medal and more.
The museum "will draw people from not just this area, but around the world," Holcomb predicted, describing Bird as "Larry the Legend — Indiana's favorite son."
The museum will tell the story of Bird's life and his Hoosier roots. "To have ths museum, which symbolizes what being a Hoosier is all about — hard work, determination and striving to be the best — and to have that in Terre Haute, that's just a match made in heaven and I can't wait to see it," Holcomb said.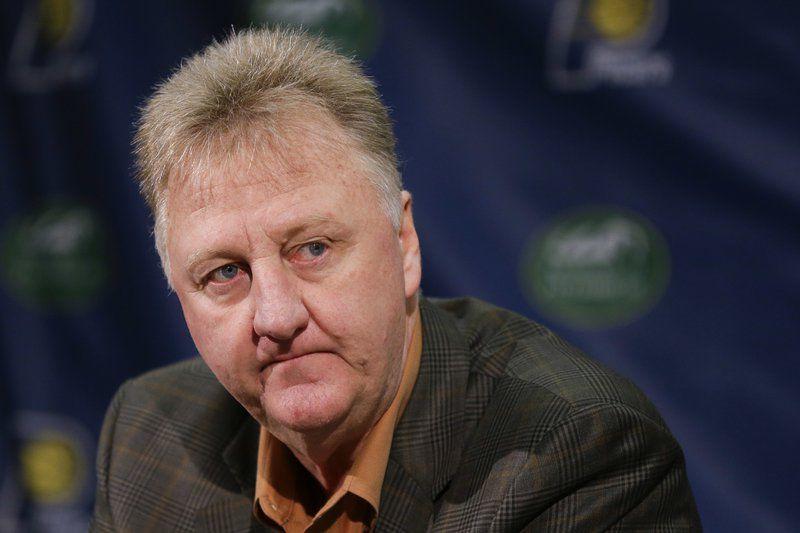 The announcement took place just prior to the Bird-Gibson Barn Party in northeastern Vigo County. Those present for the announcement included Holcomb and his wife Janet, as well as members of the Vigo County Capital Improvement board and State Sen. Jon Ford.
Greg Gibson, a CIB board member, hosts the barn party each year.
The museum "represents another opportunity to bring visitors to Terre Haute and West Central Indiana while offering the state another proud place to hold up as part of our Hoosier heritage," Gibson said.
In an interview, Gibson said, "Larry's promised to give us everything — all of his memorabilia, even the [Olympic] gold medal. He wants to share it with Terre Haute. We're really excited about it."
Details about the museum are still being developed. "We'll work with a museum developer. We hope to have some interactive displays in there that tell about his life and career and what he's done for Indiana," Gibson said.
The museum might also include memorabilia from other local heroes, he said.
The goal is for construction to begin on the convention center in the spring, but the proposed site is still being evaluated, Gibson said. "We are awaiting soil boring information" and other information related to utilities.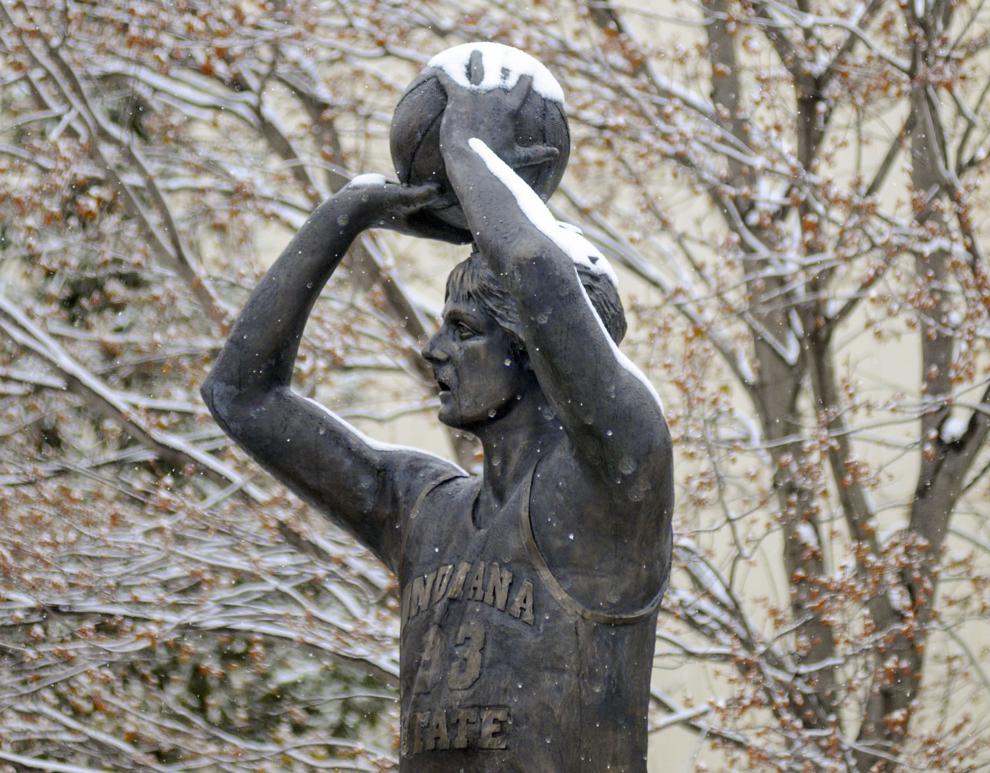 As proposed, the project would be bounded by north Ninth Street to the east, north Seventh Street to the west, Wabash Avenue to the south and Cherry Street to the north. Once construction begins the project would take about two years to complete, Gibson said. The goal would be to open the museum at the same time, but there would be separate ribbon-cutting events.
In comments after the announcement, Holcomb praised the teamwork that made the museum possible: the Gibson family, county commissioners, mayor and Capital Improvement Board all working together.
"What makes this special to me is the man, the myth, the legend, who has always put Indiana on the map and has always considered Indiana his home," the governor said, referring to Bird.
When people visit the Larry Bird museum, "We'll show them our Hoosier hospitality as we welcome then to Terre Haute," Holcomb said.
Mayor Duke Bennett said the new Larry Bird museum, along with the city's other museums, is making Terre Haute a tourist destination. "It's going to be great for everybody."
Gibson praised State Sen. Jon Ford for his leadership in helping get state legislation passed that allowed for a Vigo County food and beverage tax, which will provide necessary funding for the convention center.
While Bird did not attend Saturday's announcement, he's expected to attend the museum's opening.
Bird played for Indiana State University from 1976 to 1979. In 1979, the Sycamores reached the NCAA tourney championship game, losing their only game of the season to Michigan State, 75-64, in Salt Lake City. Bird was the National Player of the Year that season, and the Sycamores finished 33-1.
He was a first-round draft pick by the Boston Celtics after his junior season, but he chose to return to ISU for his senior year. Bird wore No. 33 at ISU, which the university has since retired.
After completing his college career at ISU, Bird went on to become an NBA all-star with the Boston Celtics, an Olympian and an Indiana Pacers coach and executive.
He is considered one of the best pure shooters of his era and one of the greatest players in NBA history.
In addition to being a member of the USA Dream Team in the 1992 Olympic Games, Bird also led the Boston Celtics to three NBA championships during his career. After the Celtics won the national championship in 1984, Bird declared, "This one's for Terre Haute," a reference to one of his life's greatest disappointments — not being able to add the NCAA trophy to the extensive hardware collection he and his Sycamore teammates for three seasons brought to Hulman Center.
In November 2013, a bronze statue of Bird was unveiled in front of Hulman Center at Eighth and Cherry streets; it was crafted by Vigo County sculptor Bill Wolfe.
The Vigo County Capital Improvement Board recently approved a more than $1.6 million contract with Indianapolis-based CSO Architects for design, construction documents and construction administration services for the new convention center.
Among the details:
• The center is to be approximately 35,000 square-feet, with about 18,000 square feet of meeting space and 17,000 square feet of support space.
• It is to have between 650 and 700 parking spaces in two structured parking garages.
For more information on the Convention Center Project, visit www.vigocountycib.com.
Sue Loughlin can be reached at 812-231-4235 or at sue.loughlin@tribstar.com Follow Sue on Twitter @TribStarSue.