A Fontanet woman faces up to 40 years in prison when she is sentenced Oct. 19 on nine criminal counts in the neglect death of a 9-year-old child with severe disabilities.
Robin Kraemer, 54, looked dazed as Judge Michael Lewis read off the guilty verdicts on each count following three hours of jury deliberations Thursday in Vigo Superior Court 6.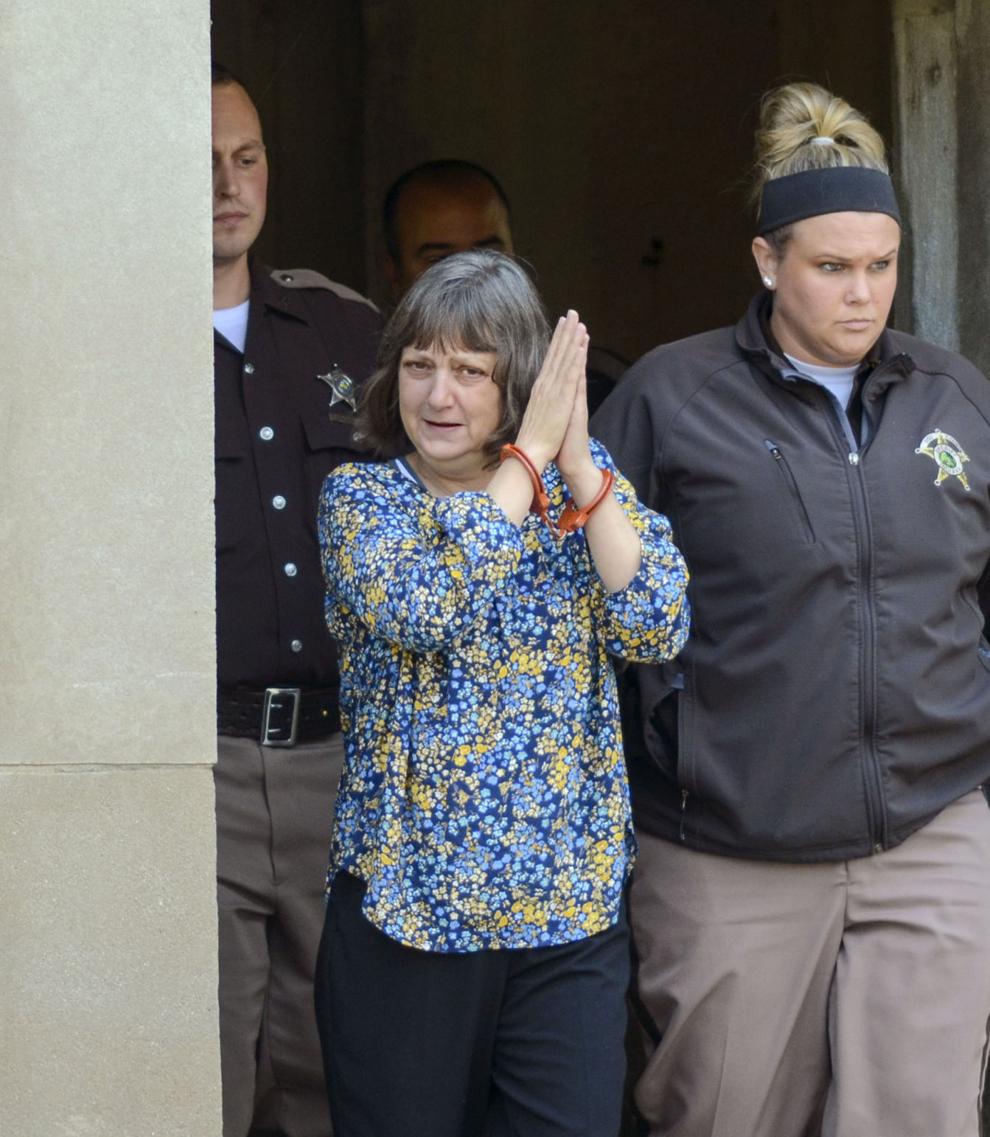 Kraemer was convicted of neglect of a dependent resulting in death, a Level 1 felony, which carries a prison sentence of 20 to 40 years.
The nine-man, three-woman jury also found Kraemer guilty of neglect of a dependent resulting in serious bodily injury as a Level 3 felony, four counts of neglect of a dependent as a Level 6 felony; maintaining a common nuisance as a Level 6 felony; and the misdemeanor charges of visiting a common nuisance and failure to make a report.
No representatives of the victim – 9-year-old Cameron Hoopingarner – attended the final day of the four-day trial, though supporters of Kraemer were present.
The jury heard evidence that Kraemer had been the caregiver for Hoopingarner since he was three days old. The child was born with cerebral palsy and multiple medical issues, and was diagnosed with failure to thrive.
Kraemer testified she voluntarily took care of the child when no one else wanted him, and she devoted her life to looking after the non-verbal boy, who was also blind and had limited movement.
But Kraemer also admitted on Wednesday that she smoked methamphetamine just two or three days prior to the boy's Feb. 21 death. An autopsy determined the child died of severe malnutrition, weighing about 15 pounds. And a toxicology report showed he had a low level of meth in his body, likely from exposure to vapor from adult's meth use.
Medical records showed the boy weighed about 24 pounds months before his death. Because of his conditions, his target weight was only 22 to 26 pound. A pediatric neurologist who treated the boy once had him admitted to Riley Hospital for Children in Indianapolis after the boy's weight dropped to 19 pounds.
Kraemer said during her testimony she was overwhelmed with the responsibility of caring for the boy in recent months and had no time to grieve the recent death of her mother. Her daughter died the year before, and her husband had been hospitalized in declining health.
Kraemer maintained, however, that she continued to feed and care for the boy. She also denied seeing a visible decline in his appearance.
Deputy Prosecutor Sabrina Haney dismissed those excuses in the closing arguments.
"Don't let your sympathy for her and the tragedies she has experienced rule your judgment," Haney told the jury.
Defense attorney John Kesler asked the jury to consider that Kraemer had been devoted to the child's care for more than nine years before he died. She spent her days feeding, bathing and grooming the boy, he said.
Kraemer frequently cried during the trial, sometimes shaking her head as testimony was presented.
Medical records showed the child had been taken for medical care frequently when he was younger, but had not been to a doctor in more than a year before his death.
Vigo County Prosecutor Terry Modesitt said the jury's verdict acknowledged the tragic death of the child at the hands of his caregiver.
"There's no excuse, no excuse for having bad days where you allow this to happen to a child," Modesitt said. "Especially when you are using methamphetamine and smoking marijuana and things of that nature."
Kesler said some of the jurors, after the verdict was rendered, acknowledged that for at least nine years Kraemer provided the child with excellent care.
But, something happened in the last 100 days that led the situation to spiral downward, he said.
Kraemer was arrested Feb. 22 after police were called to investigate the death of the boy, who was taken to Union Hospital on Feb. 21 after he was found not breathing at home.
Also arrested were her husband, Hubert Kraemer, her adult son Chad Kraemer, and his girlfriend Sarah Travioli. All four adults lived in a house on Lewsader Avenue north of Fontanet. Two minor children also lived in the house.
Two of the child neglect charges relate to those two children, who also tested positive for methamphetamine.
The jury trials for the remaining three defendants are now set for January and February.
Lisa Trigg can be reached at 812-231-4254 or at lisa.trigg@tribstar.com. Follow her on Twitter at TribStarLisa.