When the weather starts getting cold, Terry Hollenback begins to worry.
During the summer and fall, he keeps his windows open to beat the heat, but come December, when frigid winds blow across Anderson, Hollenback waits until the last minute to turn his heat on, often bundled up in sweaters to keep warm.
Hollenback says it's just too costly to turn on his furnace, even after moving in with friends to divide the bills.
"When the bills get too high, I get help. ... I go to churches, [county) trustees; people want to help you when the bills get too high," he said.
When it gets unbearably cold – he turns the thermostat to a minimum and heads to the Anderson Public Library because it's always warm there.
Just like Hollenback, nearly a third of households in the United States have struggled to pay their energy bills, according to an Energy Information Administration report released this month.
That holds true for Indiana, with a slight difference in geography across the country, but Hispanics and racial minorities face the greatest risks when it comes to taking drastic action to keep heat bills affordable.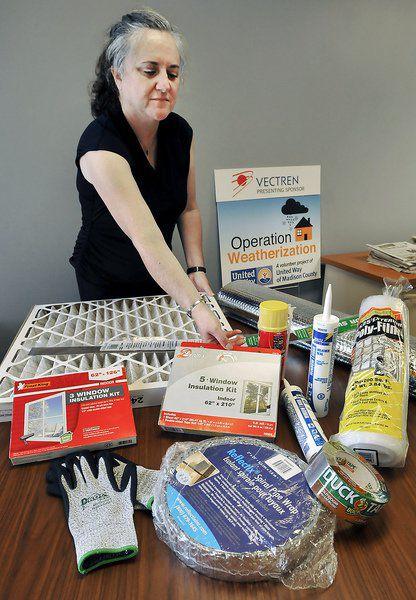 About one in five households had to reduce or forego food, medicine and other necessities to pay an energy bill, according to the report.
"Of the 25 million households that reported forgoing food and medicine to pay energy bills, 7 million faced that decision nearly every month," the report noted.
And, more than 10 percent of households kept their homes at unhealthy or unsafe temperatures, the report said.
The study, which used the most recent data available collected in 2015 found a not-at-all surprising fact that the state's poorest residents are most likely to face challenges paying their heating bills.
About half of households experiencing trouble reported income of less than $20,000 and more than 40 percent had at least one child. And people of color were disproportionately affected: about half of respondents who reported challenges paying their energy bills identified as black. More than 40 percent identified as Latino.
A 2016 study by the American Council for an Energy-Efficient Economy and Energy Efficiency for All found that African-American and Latino households "paid more for utilities per square foot than the average household."
Housing for the low income also tended to be less energy efficient, researchers found.
And that's key for many Indiana-based organization trying to help with energy bills.
It's the classic give a fish or teach to fish conundrum – but in some parts of Indiana, organizations are working toward the latter.
Energy efficiency
Each fall, more than 200 volunteers work with the United Way of Madison County on Operation Weatherization, a 12-year-old program that provides weatherization measures including caulking windows and cracks, applying window plastic insulation, installing water heater insulation blankets, using spray foam to fill gaps around windows and doors and applying door sweeps.
"High energy bills during the rough, cold months of winter are exceptionally difficult for struggling working families, the elderly and disabled," said Kim Rogers-Hatfield, United Way of Madison County's vice president of engagement. "The need to help these individuals reduce their energy bills is great. We're working to keep those bills manageable so they stay on track to meet their basic needs."
Families are recommended to the program, usually through statewide assistance programs and must meet a minimum income threshold.
Though the Madison County program works throughout the county including outlying communities like Markleville and Ingalls, it also includes unincorporated areas.
But a new American Council for an Energy Efficient Economy report found many residents who live outside major cities often face challenges in accessing weatherization and energy-saving programs, which leave some of the most at risk Hoosiers out in the cold.
"We identified a few common barriers, based on our interviews with utilities and their associations, state energy offices, and third-party efficiency program implementers," said Mary Shoemaker, State Policy Analyst for ACEEE. "They found it challenging to inform rural customers about services, find trained workers locally or do cost-effective installations, because the customers are geographically dispersed."
When looking across the country, the organization found many smaller utilities and cooperatives had insufficient funding and limited staff to provide programs or to help families when they had trouble paying their bills.
Indiana ranked 40th in access to energy efficiency programs and efficient building requirements, according to a partner study published by ACEEE.
Many Hoosiers in need turn to their township governments, which in turn connect them with state-wide and utility-owned programs.
Amy Junkins works with the Interlocal Community Action Program, which covers Delaware, Henry, Hancock, Rush, Johnson, and Shelby counties.
She said many residents who reach out are already part of the energy efficiency program, which requires residents to be at or below 150 percent of the poverty level. The program is open to residents across the region, so long as they meet the income threshold.
"We do a good job of reaching everyone, whether they live in a city or out in the country," Junkins said.
But for many in rural areas lacking access to internet or door-to-door programs, it can be hard for residents to find out about programs until they start running late on their energy bills, according to ACEEE. And by then, it can be too late.
Environmental impact
While each penny saved by energy efficiency means more that can go toward other necessities like food or medication, they also add up to be tons of potential coal and natural gas emissions that don't go into the air.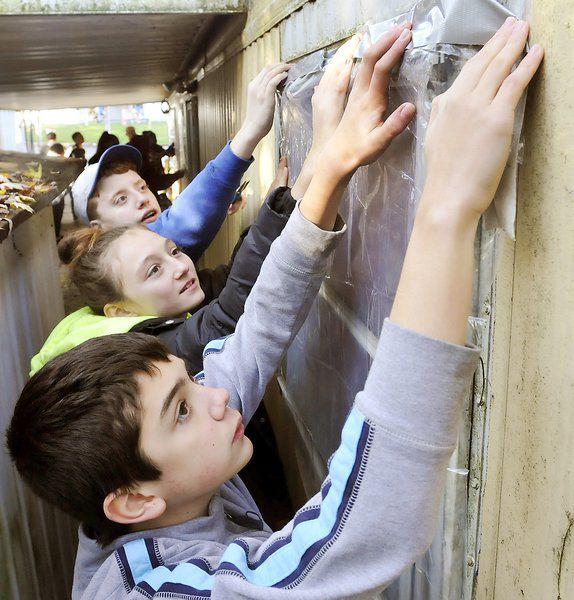 Coal provides fuel for more than 50 percent of all energy consumed in Indiana and about 95 percent of the energy for the generation of electricity, according to an Indiana University report. Petroleum accounts for 30 percent of all energy used in the state and natural gas an additional 18 percent.
Widespread use of efficient appliances, electronics, equipment and lighting, along with better insulation and other weatherization, could cut 550 million metric tons of carbon pollution a year by 2050, according to the Natural Resource Defense Council.
That's equal to the electric power emissions produced by Texas, New York, Florida, Illinois, Virginia, and California in 2016.
And while sweeping changes are unlikely, basic efficiency begins in updating decades-old homes with basic efficiency keeping costly heat from leaking out around unleaded windows and uninsulated walls.
And while the energy component isn't top of mind for many of her low-income clients, Rogers-Hatfield said it's a drive for one helps the cause of the other.
"For many of our volunteers, that's a part of it," she said. "It's really just a win-win all around."