After a months-long pandemic managed almost entirely by Gov. Eric Holcomb, many Hoosier lawmakers had one takeaway: the governor has too much power.
That's the main focus of at least six Senate bills and 10 House bills filed so far in the 2021 session – one of which received its first committee hearing Tuesday.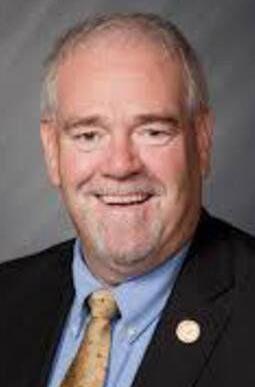 State Rep. Matt Lehmen, R-Berne, authored HB 1123, which limits how many times the governor can renew an emergency declaration.
"Right now the law says every 30 days (the emergency declaration) can be renewed," Lehmen said in the Rules and Legislative Procedures Committee on Tuesday. "If we leave session as we did (in 2020) in March, those 30-day (renewals) can go until we return back here in January (for the next legislative session)."
Under Lehmen's bill, the governor would need legislative approval to extend that first declaration for another 30 days. If the crisis continues past the first 30-day renewal, the General Assembly can meet again in a special session to extend it for another 60 days.
Under current law, only the governor can call for a special session, which Holcomb said legislative leadership didn't push for over the summer.
"Nothing here prohibits the governor from saying, 'Hey, things have gotten worse,'" Lehmen said, and therefore he can revise past executive orders.
Lehmen clarified that local government can still enforce stricter mandates if they so choose.
No one signed up to testify for or against the bill and the committee chair, Rep. Dan Leonard, R-Huntington, said the committee would vote on the bill next week. Six similar bills limiting the governor's powers are also assigned to Leonard's committee.
But Lehmen's bill is far from the only bill dealing with the governor's powers – just the first to get a committee hearing.
Some other bills forbid the governor and local officials from closing schools or churches. Others specify that business restrictions must be applied equally across an entire industry such as not allowing big retailers with multiple services to operate at the expense of smaller, specialty shops.
Another bill allows the speaker of the House and Senate president pro tem to issue a joint statement to convene the General Assembly or allows legislators to bypass leadership if 67 senators and 34 representatives sign a petition.
While most bills were authored by Republicans, Indianapolis Democratic Rep. Greg Porter wrote HB 1178, giving the Ways and Means Committee power to distribute federal funds over $100 million.
Holcomb spent almost all of the $2.4 billion in CARES Act money with no input from legislators.
In the other chamber, Senate Pro Tem Rodric Bray, R-Martinsville, said he believes a bill would pass from his caucus but, for now, they looked pretty similar.
"At the end of the day, obviously we'll reach an accord on what exactly that language is supposed to be," Bray said. "But I want to make sure that everybody understands that this not a critique of government – it is a recognition that suddenly the emergencies that we deal with might be (longer than a couple of days)."