Well before the pandemic, Robin Gates Morgan worried about the care her father was receiving in a nursing home.
The home seemed short staffed, and her father, who had late-stage Parkinson's disease, had a series of falls after his arrival in 2016. She visited him every day to help out and make sure he didn't fall again.
The nursing home staff, Morgan said, failed to provide adequate care in other ways, as well. Sometimes, he would go an entire day without his undergarments being changed.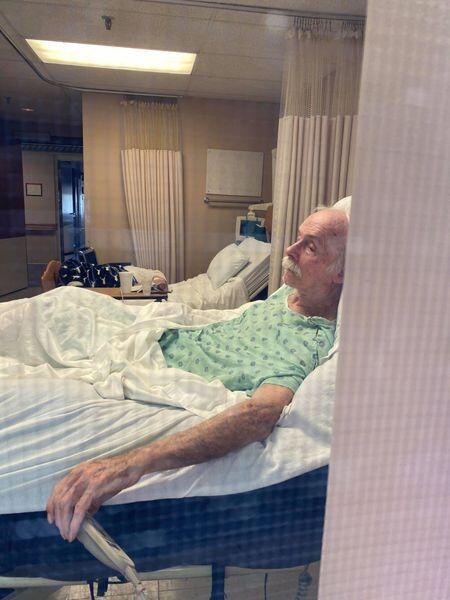 "There were times when his brief just was so wet it dripped on the floor," Morgan said.
Then in March, when the pandemic struck, she was locked out of the nursing home and could visit only through a window. The home managed to keep COVID-19 largely at bay, with fewer than five reported infections.
Still, as the weeks went by, Morgan grew increasingly alarmed at what she saw.
At first, staff dressed her father for visits and placed his wheelchair next to the window. But within a month, Morgan noticed he had overgrown fingernails and long hair. Later, he was kept in bed all day and wore only a hospital gown. Morgan witnessed his roommate nearly fall during a bed transfer and no aides stop to help him.
By June, she coordinated with her sisters to move her father into hospice care at one of their homes.
For months, as families could no longer keep a watchful eye on loved ones in nursing homes, they had to depend on the state public health agency to ensure that the facilities provided proper protection to the frail, elderly patients in their care. But the agency had fallen behind in inspections even before the pandemic hit.
Then, once it struck, the agency was directed by the federal Centers for Medicare and Medicaid Services (CMS) to suspend most inspections and focus almost entirely on infection prevention and control issues. Yet COVID-19 wasn't the only threat to patients, and the suspension left nursing home residents throughout the state at risk of improper care and neglect, a CNHI News Indiana examination found.
Halted were the rigorous federal standard inspections, where nurses and other experts would spend days in a nursing home observing, interviewing patients and staff, and poring over records.
In these intense surveys, Indiana inspectors in 2018 and 2019 found patients who had missed dialysis for weeks or didn't get blood glucose tested, and observed those with dementia left alone in dining rooms during meals.
At some homes, they found no care plans on file for injured residents. From interviews and records, they learned of residents who repeatedly wandered away from memory units, and of caregivers who threatened or cursed residents.
As a result of such findings, 92 of the state's nursing homes have the lowest-possible rating, 1 star, by CMS, and 18 of those homes have such an extensive history of poor resident care they have been candidates for a program of intense oversight.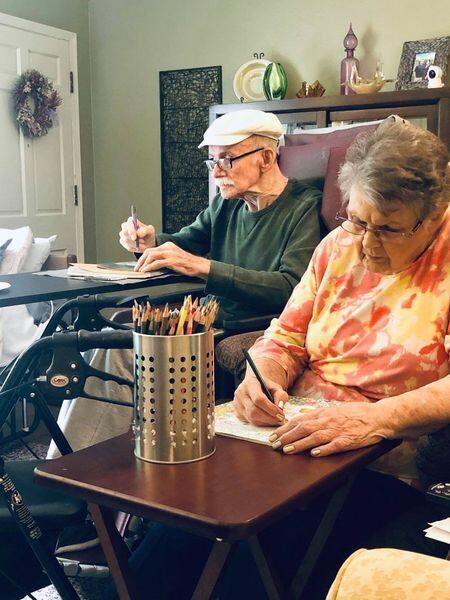 Delaying the federal inspections pushed the state even further behind in ensuring patient protection.
In the Midwest region this summer, Indiana ranked worst among the six states for performing its federal survey duties on time, federal data show. In September, records showed that 44 Indiana nursing homes hadn't undergone the standard federal inspection for 18 months or more, including two facilities with abuse allegations in the past and several with 1-star ratings.
By the end of August, with only one month left in the fiscal year, Indiana had completed only 182 standard surveys of nursing homes, compared with 540 the previous fiscal year.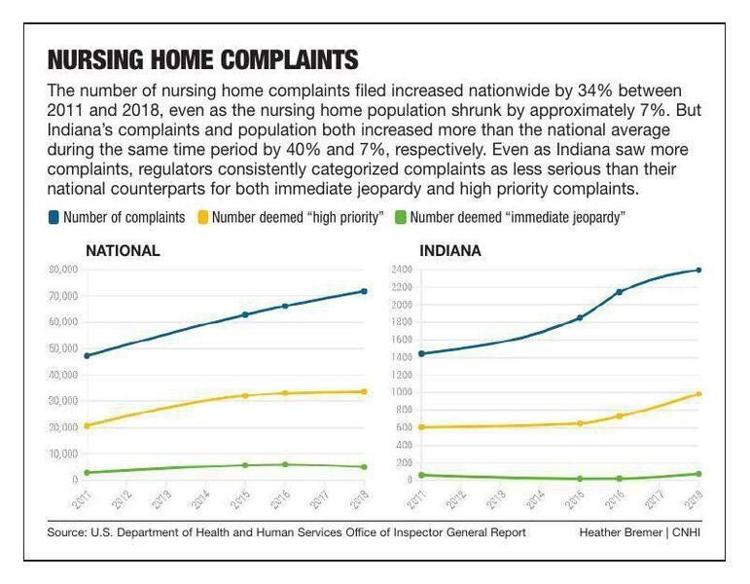 Problems at Carmel home
At ManorCare Health Services–Summer Trace, the Carmel nursing home where Morgan's father had stayed, a standard inspection in February 2019 found 14 deficiencies. During the survey, a resident was seen lying in bed naked, with the privacy curtain open, while a Certified Nurse Assistant provided care and dressing.
Records showed treatment was delayed for another resident who needed to see a doctor after a nurse found the resident was suffering from shortness of breath and a distended abdomen. The home also had failed to obtain a doctor's order for dialysis for a patient, the inspection report says.
Inspectors also found the home's dishwasher didn't have proper temperatures to ensure correct sanitizing of dishes, and that the home failed to properly label and discard expired food.
ProMedica Senior Care, which purchased the ManorCare nursing home chain out of bankruptcy in 2018, said the most recent Indiana Department of Health Survey was positive, with just one minor citation.
In a statement, ProMedica also said the facility has maintained "appropriate" staffing levels. "We believe the facility has the right protocols in place to care for our patients," the statement said.
Morgan says she doesn't blame the facility for problems with her father's care because she knew from her research that staffing was a problem with nursing homes nationwide.
"There's just not enough nurses and aides to fully staff these facilities, and it's expected to become worse," Morgan said. "Even outside of the situation with COVID, it was a problem."
When the pandemic arrived, the situation became dire as staff members became infected or quit for fear of infection, leaving patients at risk of neglect. That should have prompted the state to increase scrutiny, Morgan said.
Her father died just months after he moved into hospice care at her sister's house at the age of 82.
"We had three months that we would not have had [if] we had kept him in there [the nursing home]," Morgan said.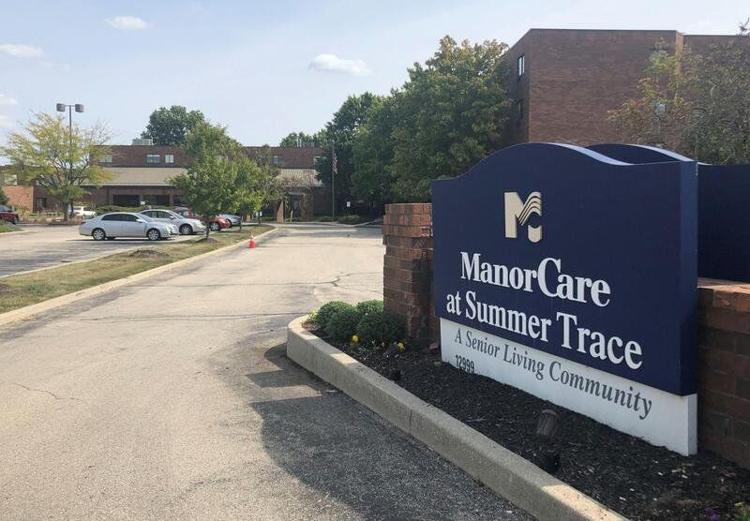 Investigations halted
Also largely halted for months this year were hundreds of complaint investigations, except for those the agency designates as immediate jeopardy — signifying an allegation of serious injury, harm, impairment or death of a resident. 
By Aug. 31 of this year, the state had done 800 fewer complaint surveys than in 2019.
Ashley Hadler, an attorney at Garau Germano, P.C. in Indianapolis who specializes in nursing home litigation, said that complaint investigations provide a crucial "snapshot in time" of nursing home conditions. Delays, she said, make it difficult to verify violations.
"Because the residents, for the most part, are not people who are accurate historians … [they aren't] able to report, or their memory may be discounted," Hadler explained.
While states were told to continue to prioritize immediate jeopardy complaints, Indiana rarely classifies complaints as that serious, federal data show.
An inspector general report found that nationwide in 2015, half of all complaints required prompt onsite investigation because of the potential for further harm. Those are complaints states classify as immediate jeopardy or, at the next level down, as high priority.
But the report showed that Indiana prioritized only about 1% of the more than 1,800 complaints it received as immediate jeopardy. It classified 35% as high priority, compared to a national average of 51%.
Indiana in 2018 designated more complaints as requiring prompt onsite investigations, according to the most recent report available, classifying 3% of the nearly 2,400 complaints it received as immediate jeopardy and 41% of complaints as high priority.
Between March 23 and Aug. 17 of this year, the period when the Indiana State Health Department suspended most inspections, 301 complaints were classified as immediate jeopardy, according to the State Department of Health. 
Muncie facility 'short staffed'
Among those classified as immediate jeopardy in 2018 was one at Golden Living Center Muncie, where inspectors that October spent four days investigating complaints, records show. 
Then over 18 months, a series of other complaints found that the home's memory care residents were left at risk of wandering away, suffering dangerous falls and being sexually assaulted because of inadequate supervision and staffing.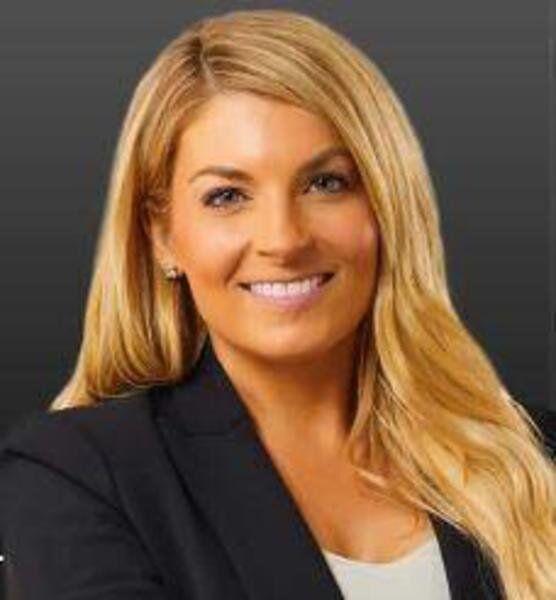 In a June 2019 inspection, six Golden Living Center Muncie employees told surveyors the facilities needed more staff.
"We are short staffed so we are trying to get people in PJs [pajamas] around 3 p.m. – 4 p.m. to help second shift. It is not good," one employee said. "We do not normally have this much help in the dining room and the residents are not helped with their meals like they should be. We just can't do it all."
Another employee said the facility had many unwitnessed falls because of the short staffing.
In a September 2019 report, employees said that a male resident was "touchy feely" with female residents and staff, then one day he was seen wheeling a woman with cognitive impairment out of his room. She told family he tried to force her to perform oral sex and touched her inappropriately.
Overall in 2019, the state performed 11 complaint surveys at Golden Living's Muncie location. Another 14 were at Golden Living's Indianapolis location, the most in the state that year.
Both nursing homes received the lowest-possible rating, 1 star overall by CMS. The Muncie nursing home is also rated 1 star for staffing and 2 stars – or below average – for health inspections.
In response to questions about past Golden Living operations, the company released a statement saying that leadership had changed at Golden Living Center Muncie and noting that the facility had zero COVID-19 deaths and only two resident infections as of Sept. 16.
The statement also cites the home's rating for quality measures, which is based on data from a select set of measures, such as the percentage of high-risk patients with pressure ulcers and the percentage who got a flu shot, as evidence of good care.
"The quality of care delivered is reflected in Muncie's 4 Star rating in the quality category in the CMS [Nursing Home Compare] system," the statement said. "Previous year observations and concerns raised by state inspectors were resolved."
The statement didn't address staffing shortages.
State: 'We've never gone away'
Indiana has another safeguard for residents: the Long-Term Care Ombudsman Program. The state contracts with 16 area agencies to respond to and investigate resident complaints as patient advocates. 
However, the state's own 2018 analysis called the program understaffed or "functioning 35-50% below" the national ratio for ombudsman. 
The report concluded that Indiana didn't meet the national Ombudsman ratio of one Ombudsman for every 1,000 occupied beds (or every 2,000 licensed beds) for just nursing home residents, and that doesn't include the thousands of Hoosiers in assisted living facilities and residential facilities.
The program's management team didn't respond to emails asking about Ombudsman access to homes during the pandemic. Regional Ombudsman said they weren't allowed to speak with media and forwarded questions to the main office.
Lindsay Weaver, the chief medical officer of the Indiana State Department of Health, said that even if surveyors weren't responding to complaints, they were still inside nursing homes monitoring the needs of residents.
"We never had a period where we weren't there," Weaver said on Sept. 2.
"Dr. Weaver said it best and that is, 'We've never gone away,'" Gov. Eric Holcomb echoed.
"We are still actively engaged with complaints and concerns that we had from families," Kris Box, the state health commissioner, said. "[We are] still talking with them and going into the long-term care facilities (and) making sure that those needs are being met."
However, the state assured facilities that it wouldn't levy fines beyond infection control violations for problems found in the homes during infection control surveys.
With few inspection reports issued for months, families were left in the dark about conditions in homes, aside from COVID, that could leave patients at risk.
Hadler, the attorney, said that surveyors focusing on infection control can't possibly monitor everything else happening in the home.
During the standard federal inspection, which is supposed to occur each year, surveyors might spend days at the facility, reviewing medication compliance, conducting interviews with residents and families, assessing the physical environment and reviewing staff schedules.
"There's no way they would have been able to do that when they're there to identify infection-control concerns," Hadler said.
And without surveyors documenting conditions, Hadler said, families don't have the information they need to understand what's happening to their loved ones.
"From our perspective, we're wondering what happened in the interim when no one was there," Hadler said. "It is the absolute perfect storm."
— This story was produced with the support of the Investigative Editing Corps (www.investigativeediting.org).