Indiana will have a statewide face mask requirement starting next week, joining many other states in the attempt to slow the coronavirus spread, Gov. Eric Holcomb announced Wednesday.
The governor's order will apply to anyone ages 8 and older in any indoor public or business areas, as well as in outdoor public spaces when sufficient distancing can't be maintained.
It takes effect Monday.
Holcomb said his order will also require masks in schools for grades 3 and above by students, teachers and other school employees.
Holcomb said a renewed growth in the number of COVID-19 infections and hospitalizations necessitated the mask order.
The governor said he did not want Indiana to have to follow other states and restore business restrictions that had been lifted in the past couple months.
The Republican governor had resisted issuing a statewide order until now. For the past few weeks, he has praised counties and cities in the state that have mandated the use of face coverings.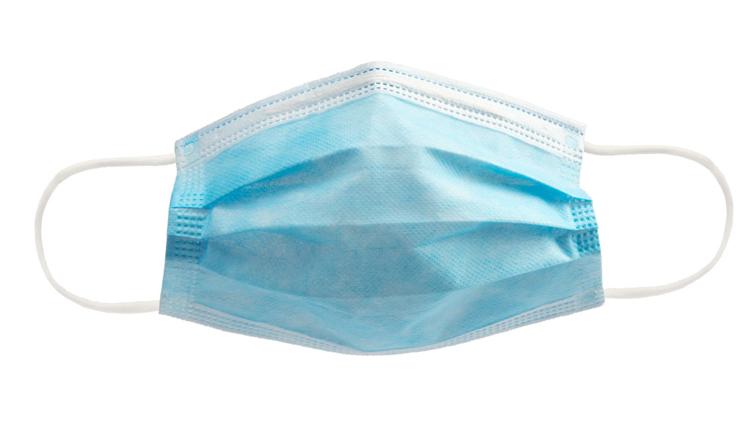 The order comes after a wave of retail businesses including Walmart and Target, along with high-population cities and counties such as West Lafayette and Monroe County, started requiring the use of masks this week. Marion County and Indianapolis have required face masks for several weeks.
Holcomb is one of few Republican governors around the country to issue an executive mask mandate. For instance, fellow Republican Gov. Brian Kemp of Georgia banned all cities and counties in the state from mandating face coverings despite the state's rising number of COVID-19 cases. He sued the city of Atlanta to stop officials from enforcing a mandate.
"This is the next prudent step that we, as a state, need to take," Holcomb said. "I hope this message is being not just heard, but it's being consumed."
Dr. Woody Myers, the Democratic candidate for governor, released a statement shortly after Wednesday's press briefing saying that Holcomb should have issued the mandate sooner.
"Gov. Eric Holcomb stalled for months, caving to the anti-science conservatives — taking action only when every single state surrounding us implemented a mask order," Myers said.
Indiana Chamber of Commerce CEO Kevin Brinegar issued a statement supporting the governor's decision.
"Too many Indiana companies, employees and their families are in their fifth month of financial turmoil," Brinegar said. "That will not change and our economy will not be on the full road to recovery until some certainty is brought to this uncontrolled pandemic. The wearing of masks is a proven strategy for protecting others and enhancing our health – both physical and economic."
The number of COVID-19 cases has been rising since the beginning of the month. On Wednesday, Dr. Lindsay Weaver, chief medical officer of the state health department, reported 763 new cases, bringing the state total to 58,673.
There were 14 more Hoosier deaths, totaling 2,666 and not including the 197 symptomatic Hoosiers who were not tested for the virus before they died.
"Over the last seven days, 5,345 Hoosiers have tested positive for COVID-19," Weaver said. "For the same period in June, we saw just under 2,900 cases."
Dr. Jennifer Sullivan, secretary of Family and Social Services Administration, said death is not the only outcome health experts are concerned about with COVID-19 because there are other long-term complications evolving as the fight against the virus continues.
"Not just what we call mortality, but morbidity," Sullivan said. "Mortality is just the tip of the iceberg of a disease process. The death rate, obviously, is the part that got our attention, but the underlying cohort of individuals that have had the disease take a long time to recover (and) may have long-lasting effects."
Sullivan also addressed myths that have spread about the "dangers" of wearing masks. She said masks do not restrict oxygen or retain carbon dioxide, as some people have claimed.
She added public health officials are trying to get good, truthful information out to Hoosiers so they aren't scared.
"There are lots of reasons to be scared right now," Sullivan said. "Masks are not one of them."
As of now, there is no set date for the end of the executive order. Holcomb said that when the numbers start trending in the right direction, then state leadership can start to adjust the state's actions.
— Tom Davies writes for the Associated Press. Hope Shrum writes for TheStatehouseFile.com. The Tribune-Star's Mark Fitton also contributed.