Nearly 50 people packed the 20-seat Vigo Juvenile Court on Thursday morning as Terre Haute teen pleaded guilty to reckless homicide and was sentenced to spend 300 days in the Indiana Department of Corrections juvenile division.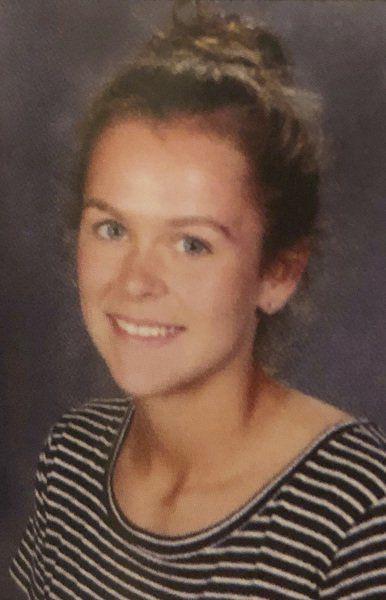 Bryce Switzer-Couthen, the driver in a Feb. 14 crash that killed Terre Haute South Vigo High School junior Jenna Perrelle, 17, pleaded guilty to reckless homicide, a Level 5 felony if committed by an adult, and criminal recklessness, a Level 6 felony if committed by an adult.
Charges of criminal recklessness as a Level 5 felony and misdemeanor reckless diving were dismissed.
The plea, submitted May 29, was accepted by Juvenile Court Magistrate Dan Kelly without question.
"There is no good resolution to this case," Kelly said. "But I won't second guess the attorneys that have worked with both families and will accept this agreement."
Switzer-Couthen, 16, was sentenced to the juvenile DOC for 300 days on each count. Those sentences will run concurrently, or at the same time. But with time served credit dating back to March 1, Switzer-Couthen will spend slightly more than six months in juvenile detention.
Upon his release, Switzer-Couthen will be on probation and supervised by the Vigo County or Clay County juvenile probation department until he turns 19. His driver's license is to be suspended for four years from the date of sentencing.
The agreement also says Switzer-Couthen will have no contact with the Perrelle family.
The hearing was a tear-filled affair with statements made by friends of Perrelle and Lillian Switzer, Switzer-Couthen's mother.
Perrelle family friend Les Spelman read a statement prepared by Jenna's parents, Coby and Debbie Perrelle.
The statement chronicled many of Jenna Perrelle's academic and athletic achievements while a student at Terre Haute South, but also revealed the everyday pain felt by the "quirky, loving, outgoing" 17-year-old's parents.
"Our family will forever be incomplete," Spelman read. "... Her death was not an accident, it was a choice made by the driver."
The choice, as described by the family's statement, was made before a single-vehicle rollover crash that occurred about 11:45 p.m. Feb. 14 near the intersection of Curry Drive and Sullivan Place in Vigo County. Switzer-Couthen, by his own admission, chose to speed and drive aggressively, Spelman said.
A sheriff's crash report indicates there were five teenage occupants of the vehicle, a 2003 silver Dodge Ram pickup truck.
Switzer-Couthen originally told police he was driving east on Curry Drive at about 40 mph when he swerved to avoid a deer in the road. The truck ran off the road and overturned.
However, a court document filed March 1 repeatedly cites aggressive driving and reckless behavior on Switzer-Couthen's part and says that he, "did operate a vehicle and recklessly drove at such an unreasonable high rate of speed under the circumstances as to endanger the safety or the property of others, causing bodily injury to another person."
Three of the teens in the truck were ejected. The crash report indicates Perrelle was in the right-side, rear seat and wearing her seat belt. Perrelle was not ejected. She was, however, pinned under the truck and suffered a head injury.
Lillian Switzer spoke on her son's behalf, saying he's been nothing but remorseful for what happened that night and has been, "an emotional mess," ever since.
She said it's truly unfortunate what happened in February, but added that Switzer-Couthen has, "always been a kind-hearted kid who just wanted to hang out with his friends."
Switzer-Couthen echoed his mother's sentiment when given the opportunity to address the court. He spoke briefly, saying he has flashbacks and bad dreams most days, adding he wishes he could take it all back.
When his attorney, Jason Brown, asked if he'd like to say something to the Perrelle family, he choked out an "I'm sorry" and couldn't speak further.
Reporter Alex Modesitt can be reached at 812-231-4232 or at alex.modesitt@tribstar.com. Follow him on Twitter @TribStarAlex.