The Hulman family on Monday announced the sale of the Indianapolis Motor Speedway and Hulman & Co. to Penske Entertainment Corp., a subsidiary of Penske Corp.
GALLERY: Penske buys Hulman & Co., IMS
Among the assets sold are NTT IndyCar Series and Indianapolis Motor Speedway Productions (IMS Productions).
The purchase price was not disclosed Monday. The purchase is to be finalized in 60 days, pending governmental approval.
Roger Penske, chairman and founder of Penske Corporation, said he intends to keep the current management in place, retaining Mark Miles, who is president and CEO of Hulman & Co.
Other Hulman & Co. interests in Terre Haute will remain intact to operate under a new name, said Cindy Lucchese, chief administrative officer and chief financial officer for Hulman & Co.
That includes Hulman & Co.'s building at the corner of Ninth Street and Wabash Avenue in downtown Terre Haute that houses office space, a gift shop and the Clabber Girl bake shop.
"All of the Terre Haute real estate that is the family company now will be put into a new company owned by the family, by the same shareholders, so it is not going with the sale, so the family will maintain ownership," Lucchese said.
"They are not planning on selling it," Lucchese said of the downtown Terre Haute building.
The name of the new company has not yet been determined.
In addition, the new company will include property that houses the Clabber Girl distribution center off of Margaret Avenue as well as more than 100 acres of land in Vigo County. The new company will also include oil rights on land owned by the Grace Hulman Real Estate Trust and Anton Hulman Jr. Real Estate Trust.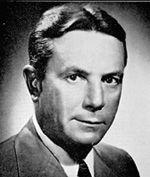 "The mineral rights will also be maintained by the family in this new company," Lucchese said.
Hulman & Company sold its other primary business, Clabber Girl, to B&G Foods for $80 million in May. Clabber Girl produced baking powder, baking soda and corn starch for 150 years.
The sale of the Indianapolis Motor Speedway "was an important decision for our family, especially at this time," Tony George, chairman of Hulman & Co. said Monday during a press conference at the speedway.
"Over the course of business through the years, we always looked at strategic opportunities, things we might be able to do to grow and expand our capabilities here. We are a 169 year old, almost a 170 year old business and have been in a lot of different businesses during that time," he said.
Those businesses include distillery and brewery; grocery, produce and canned goods; and financial and utilities, George said.
George said that in 10 days it will be 74 years since Terre Haute businessman Tony Hulman purchased the Indianapolis Motor Speedway, reported at $750,000 in 1945. He referred to his sisters Josie, Kathy and Nancy, who are also on the company's board of directors and attended the press conference.
"This was extra special to all of us because we all grew up around it," George said of the Speedway. "Nancy and I, anyway, we came home from the hospital to a home just right down the street, so we have literally grown up around it. Our kids and grand kids have done the same.
"It is bittersweet, but it is very exciting for us because we know we are passing the torch to an individual who has created an organization that not only is dynamic, but ideally suited, I think, to take over this stewardship," George said of Roger Penske.
"Our process took us to a point where we as a family all agreed we needed to have a conversation with Roger Penske. I think as a family and organization we probably had taken it as far as we can," George said of the IMS.
Penske, 82, said he will step down as a race strategist in the pit box and concentrate on elevating the IMS to the next level. That, he said, includes seeking a third engine manufacturer for race teams, as well as looking into Formula One races and even a 24-race event at the speedway, in addition to using the 1,000-acre site as an entertainment center for Indianapolis.
Penske said his company will support the "Indianapolis Museum the way the Hulman family has done in the past."
"I really have to wind back to 1951 when my dad brought me here when I was 14 years old. I guess at that point the bug of motor racing got in my blood," Penske said of the IMS. "I got a big commitment here to take over as the steward of this great organization and what has been done here in the past for so many decades."
Penske said a new board of directors will be announced once the sale is completed. Penske offered members of the Hulman family seats on the board if they "would like to have an interest (financially) in the company. We will look at that now and until the closing," Penske said.
Over the past two decades, the speeday also has hosted Formula One, as well as MotoGP, air racing, vintage car racing, concerts and professional golf.
IndyCar saw improved television ratings with NBC taking over full broadcast rights this season and the Indianapolis 500 has ridden a surge in attendance with the 100th running, averaging more than 300,000 fans since 2016.
Indiana Gov. Eric Holcomb, said the "biggest single day sporting event on planet earth is about to get even bigger and better. I couldn't be more excited about the future of the Indianapolis Motor Speedway with 'The Captain' Roger Penske at the helm
"Mr. Penske's vision, team and high expectations will ensure Indiana's most iconic asset continues to grow. Along with IndyCar, the Indianapolis Motor Speedway forms the core of an entire racing industry that employs thousands of people and pumps hundreds of millions of dollars into our economy.
"As a racing fan, my excitement is only equaled by my appreciation for the longtime Hulman George commitment to the past and future of the sport of racing and to our great state," Holcomb said.
Reporter Howard Greninger can be reached 812-231-4204 or howard.greninger@tribstar.com. Follow on Twitter@TribStarHoward.