Halfway through a major renovation project, Hulman Center is nonetheless ready to host the first men's basketball game of the season Saturday.
The project is on time and within budget, said Bryan Duncan, Indiana State University's director of capital planning and improvements.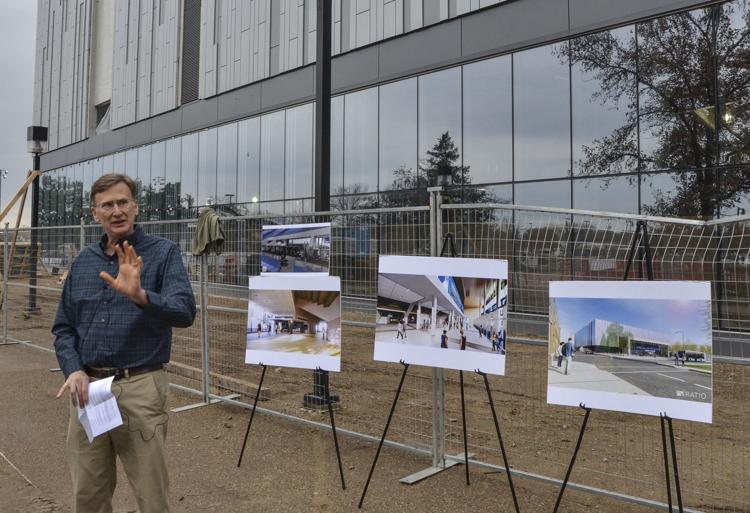 Construction work was ongoing Tuesday morning, but cleanup was scheduled to be underway later in the afternoon and Wednesday in preparation for the games. Hulman Center seating remained covered with plastic, but that will be removed.
The men's basketball home opener is at 2 p.m. Saturday against University of Missouri-St. Louis. The women's home opener is at 8 p.m. Tuesday against Marshall University.
University officials planned the two-year, $50-million project to allow commencement and men's and women's basketball games to continue at the Hulman Center during construction. Winter commencement is Dec. 14.
While work will stop temporarily for events, people should know it's an active construction zone that's a year away from completion, Duncan said. "We ask for everyone's patience. It's an ongoing construction project and we're working very hard to stay on schedule" yet remain open for basketball games and graduation.
The project should be substantially completed by late 2020.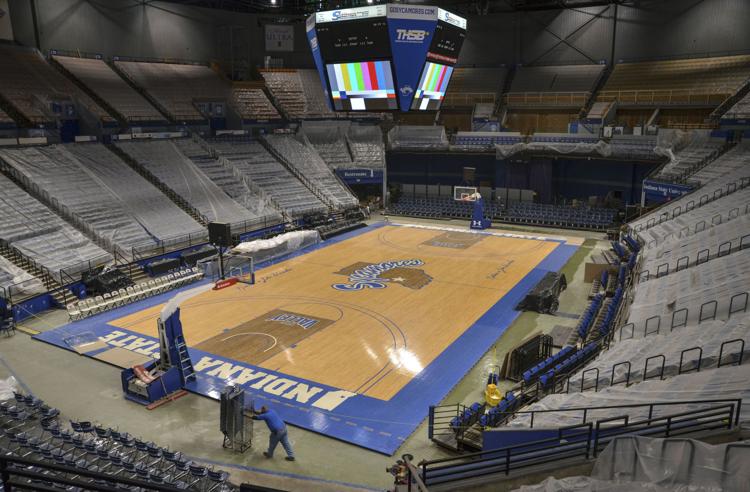 Major work completed to-date includes the outer "skin" [new, blue/gray metal composite panels], on the building's north and west sides, as well as work on the corners — including mechanical and heating/cooling systems.
Inside, those attending the games will notice new LED lighting on the basketball court.
The northwest restroom/concession complex is complete, although concessions will be limited to pre-packaged containers served at kiosks to ensure proper food safety.
The south side of Hulman Center we be closed, both inside and outside, but the other three entrances will be open for the entire season.
Heating systems are complete for the areas of the building that are open, except for some control/distribution work. "We'll have plenty of heat, but there may be some areas that may be little bit warmer or a little bit cooler than other parts of the building," Duncan said.
Restrooms will be limited until mid-January, but people will notice that the new restrooms are much larger.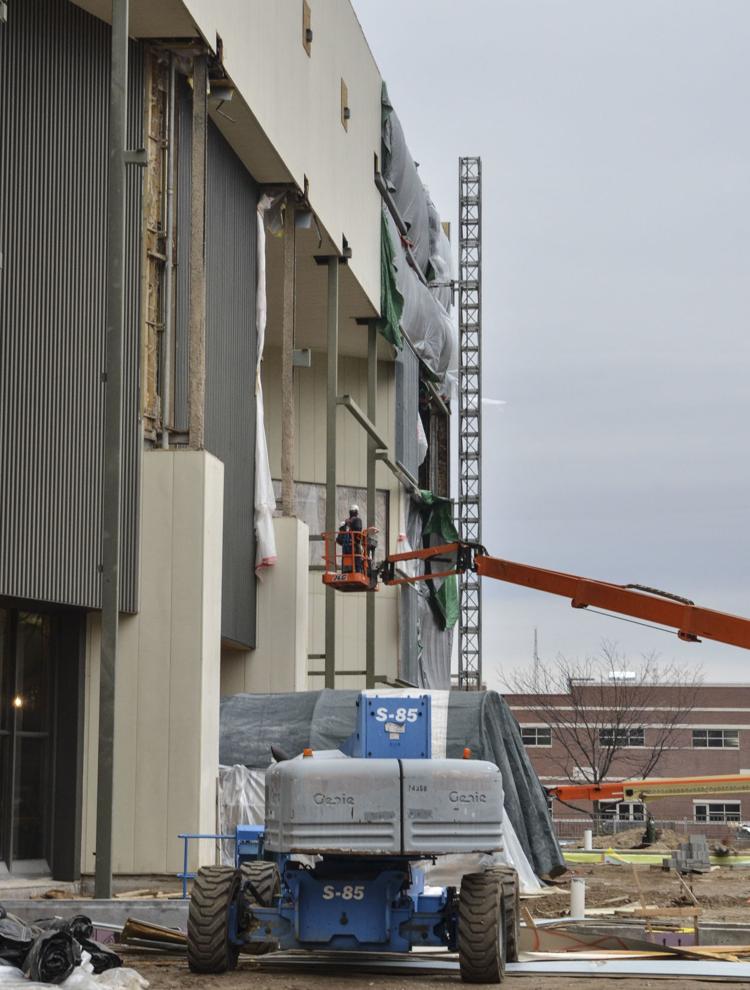 Other things for people to keep in mind:
• On game days, starting an hour before tipoff, the ticket office will open on the west side of Hulman Center, which is accessible from Eighth Street. On every business day from 8 a.m. to 4:30 p.m., a temporary ticket office is open on the first floor of Tirey Hall. Tickets are also available at Ticketmaster.com or by calling 1-877-ISU-TIXS.
• Wifi coverage will not be available in the stands. Cellular service will be the only way to connect to the internet inside the building.
• Before the renovation, most of the finishes, the exterior facade and building systems were original to 1973, the year Hulman Center opened.
Other improvements, once the project concludes, will include improved meeting spaces that will have new technology as well as a flexible, multi-purpose lounge on the west side of the building.
The new south-side main entrance, once complete, will have an additional 6,500 square feet of space that serves as a multi-purpose space for meetings, dinners, pep rallies or other uses.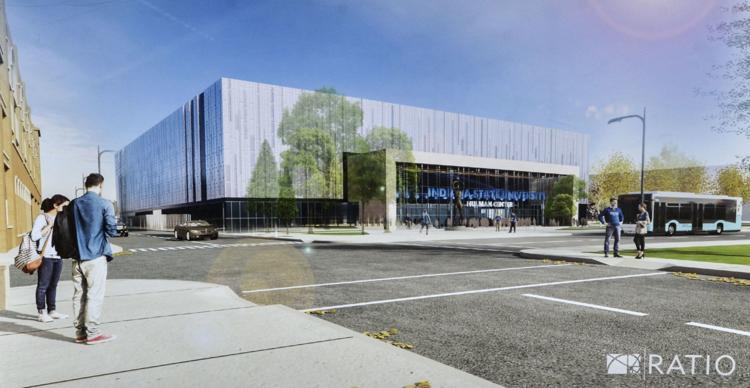 The building corners, where concession/restrooms complexes are located, will have additional space that "kind of squares off the building in the corners," Duncan said.
The facility also will have improved acoustics, as the inside of the new skin uses sound-absorbing material.
The facility was built in 1973, and the hope is that with the renovation, "We get another 45 to 50 or more years" before another major renovation is needed, Duncan said.
Sue Loughlin can be reached at 812-231-4235 or at sue.loughlin@tribstar.com Follow Sue on Twitter @TribStarSue.