Pat Goodwin will remain as a Democratic candidate for the May 5 primary election, and Steve Ellis' ballot entry can keep the "Top Guns" nickname.
Those decisions by the Vigo County Election Board came by unanimous vote Wednesday. After nearly an hour of discussions, the board voted to deny the challenges from Hobert Roberts and Max D. Hasler, respectively.
Roberts challenged Goodwin's party affiliation as a Democrat. Hasler challenged the use of Top Guns, the name of a large gun store owned by Ellis, as Ellis' nickname on the ballot.
Goodwin is a candidate for the District 2 seat on the Vigo County Board of Commissioners; Ellis is a candidate for the District 3 seat on the Vigo County Board of Commissioners.
Roberts did not attend the Election Board meeting, sending a letter stating he was scheduled for surgery at time of the meeting. His information submitted for his challenge was read into the record.
Goodwin said he did not deny statements but says they are irrelevant.
"Every claim in his challenge is irrelevant for my eligibility to run as a Democrat," Goodwin said.
Goodwin also challenged Roberts' legitimacy to involve himself in a Democratic primary issue, noting Facebook post by Roberts that say he is voting straight Republican "all the way" and for President Donald Trump in 2020.
Indiana Democratic Party Chairman John C. Zody sent a letter, which Board President Kara Anderson said the board received Wednesday. Anderson said the board sought comment from both the state Democratic and Republican parties on Goodwin's candidacy as well as from the Indiana Election Division.
Zody, in his letter, stated that under party rules, any "legally qualified Indiana voter who supports the purposes of the party may be a member. Zody stated "after reviewing the documents submitted in support of the challenge, I do not believe, narrowly and specifically in this case, that Mr. Goodwin's actions and statements reflect in good faith that he wishes to be a member of the Indiana Democratic Party."
Goodwin said Zody only read the challenger's statements, adding many of Roberts' statements are incorrect.
"I have not smeared the Democratic Party. I think that people need to remember that when you run as an independent, you are not running for a party. You are choosing not to claim affiliation for the purpose of running for office," he said. "Now, if I had run as a Republican, I could see a different sort of argument. I simply chose last year [in the city mayoral race] not to affiliate, and that is a big difference," Goodwin said.
Anderson told the board she thinks Indiana law, as referred by County Attorney Michael Wright, is clear, in that a candidate is eligible to run on a party ballot if they voted in that party's primary in the previous election or present a letter from a party chairman stating the candidate is a member of their party.
Because Goodwin voted in the Democratic primary, he did not need a letter from the party chairman, Anderson said.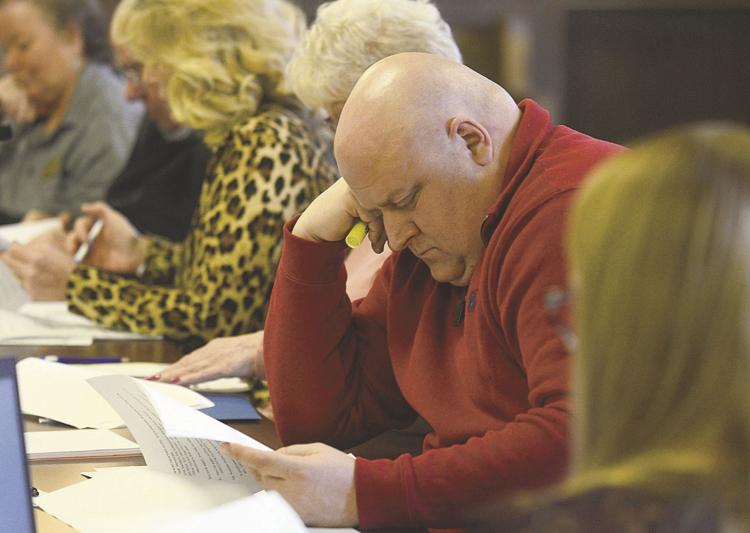 Democratic board member Cindy Andrews moved to allow Goodwin on the ballot, and that motion was seconded by Republican Brad Newman. After the vote, Andrews said, "It is our obligation to do what is right. ... We researched and checked everything we can check. We (the board) will remain that way and we will do what is right," Andrews said.
After the hearing, Goodwin said he was pleased with the outcome.
"I just want us to move forward as a community. I think that people in our community really don't care what party someone files under, they want good candidates," Goodwin said. "They want a healthy discussion about Vigo County's future and have the best people on the ballot in the fall so that they can vote for an eventual winner."
Goodwin said Indiana is one of seven states that allows straight-party voting. In a presidential year, about 40 percent or more of voters will cast a straight-party vote, Goodwin said, which gives independent and minority party candidates "virtually no chance of being elected in Indiana, especially in a presidential election year."
On Ellis, County Attorney Wright said a nickname can be used if commonly known, cannot exceed 20 characters and it cannot be a professional title or degree. Titles such as doctor or professor, for instance, would be forbidden.
However, Wright said a nickname is not otherwise well defined.
"It is very much a gray area on the use of a nickname," Wright said. The word "nickname" is not specifically otherwise defined in the election code.
Board President Kara Anderson said the use of nicknames "has been going on for years. We had others who wanted to put Donald Duck and Mickey Mouse and Superman. This kind of makes light of something that should be very serious."
Wright said it is up to the challenger to prove Ellis is not known as "Top Guns" as a nickname.
Hasler offered no evidence.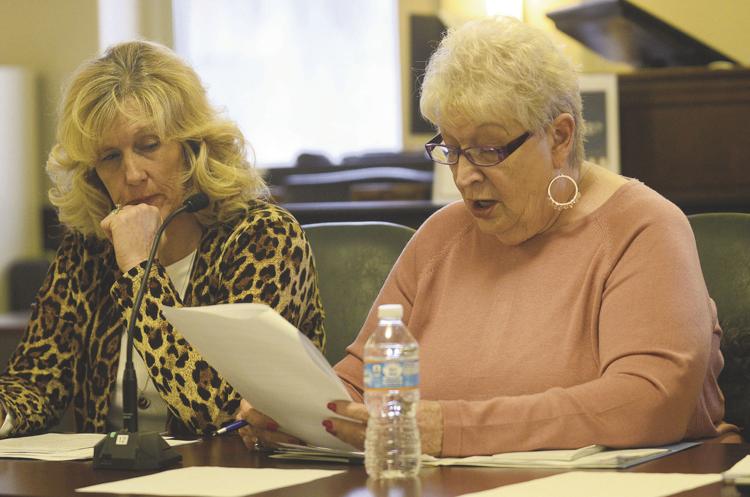 Hasler said his challenge "is nothing personal or political. I just believe as a legal precedent that it is wrong to allow people to use their business name as a nickname. Next time someone may want to be known as "Jack the Barber" Jones or "The Trucker Driver Guy." I just know when you set a precedent, it tends to go on," Hasler told the board.
"I might vote Mr. Ellis in the primary ... and definitely would in the (general) election as he is a Democrat," Hasler said. "I feel like it is setting bad precedent legally. I felt someone should challenge that based on that basis," Hasler said.
Ellis said he does not think he did anything wrong by using "Top Guns" as a nickname and says some people who know him, when they see him, do call him by the name of his gun shop and shooting range. Ellis said he found nothing in state law that would prevent the use of his nickname.
The board voted 3-0 to retain the Top Guns nickname on the ballot.
After the hearing, Ellis said he was considering withdrawing the nickname of Top Guns, but now understands that given the ballot deadlines have passed, only an election board decision can change ballots.
"I was going to make the offer that if the public wants the name off, then I was going to volunteer to take it off, regardless of the ruling. Apparently, it is too late to take it off the ballot at this point," Ellis said after the hearing.
Reporter Howard Greninger can be reached 812-231-4204 or howard.greninger@tribstar.com. Follow on Twitter@TribStarHoward.