A vehicle registered to missing Terre Haute woman Alice Oswald and containing a female body was recovered from a remote pond in eastern Vigo County at about 3:30 p.m. Friday.
Terre Haute Police Assistant Chief Shawn Keen revealed the discovery at a press conference Friday evening, but could not confirm the body was that of Oswald, 77, saying it would be premature to speculate until results from an autopsy scheduled for 11 a.m. today were returned.
But he did say that Oswald's family had been notified of the discovery.
Keen said evidence in the Honda CRV leads police to believe that the woman found inside did not drive herself into the pond and that the disappearance of Oswald will continue to be investigated as a homicide.
He would not comment on what led police to search the pond, located near the intersection of East Moyer Drive and Tabortown Street.
THPD Chief John Plasse said officers with his department, the Department of Natural Resources and Otter Creek and Sugar Creek fire departments battled the frigid elements for much of Thursday and until 3:30 p.m. Friday to wrestle the vehicle from the water.
"No type of inclement weather will stop this investigation," Plasse said. "We will exhaust all means available to bring those responsible to justice. We will not stop our efforts until they are in custody."
Keen said that it's unfortunate to have found Oswald's vehicle in such a way, but added the vehicle and the woman's body now give investigators another scene to investigate for leads.
"Our investigators have not stopped since this was first reported," Keen said. "It's bothered a lot of them that it's taken this long, but this just adds another piece to the puzzle.
"It's unfortunate that we found the vehicle this way, as I''m sure the people responsible didn't anticipate and hoped that we would never find it, but we did and we'll continue to work on it, even through tonight."
Keen said the processing of the vehicle will be done in stages, and in turn may take some time. He said the initial search was done upon recovery, but investigators will now have to wait for the vehicle to dry and then search it again.
Police said the property owner where the vehicle and body were discovered is not a suspect.
Police said Oswald, a landlord, went to a heating and cooling business regarding work on one of her properties the afternoon of Nov. 9.
About 4:35 p.m., she was told a repair person was en route to the property in the 1600 block of Second Avenue and would meet her there. She left the business intending to meet the repair man, but there is no evidence Oswald ever arrived.
Through GPS tracking of the repair vehicle, police determined the repairman did arrive at the residence at 4:55 p.m.
Police canvassed areas near Oswald's properties in the 1600 block of Second Avenue and near her residence. Detectives also collected video from businesses and residences along the routes among all locations involved.
Additionally, police and their forensics personnel examined residences in the 2300 and 1600 blocks of Second Avenue.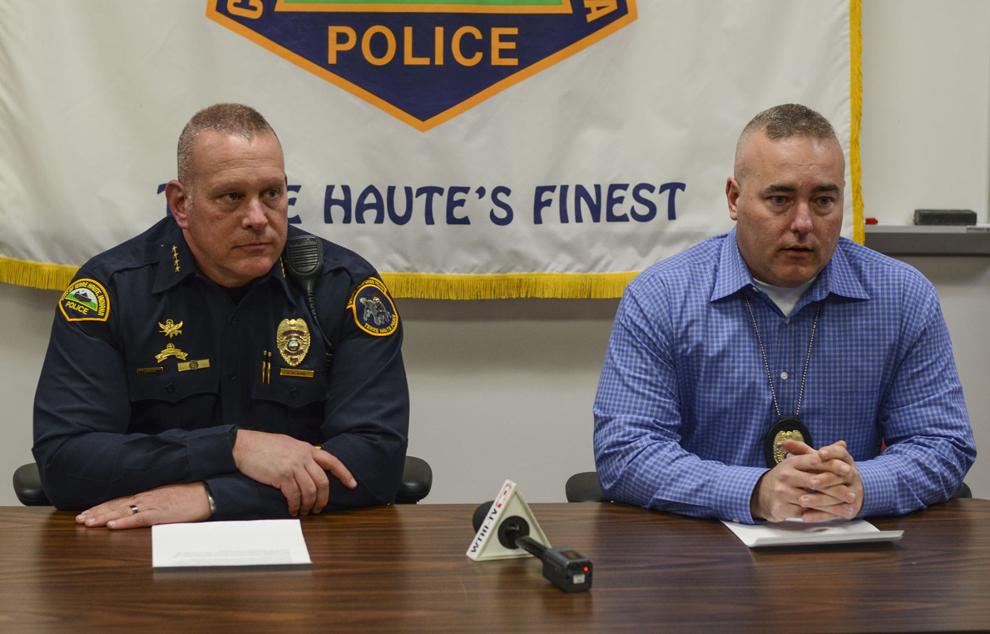 Shortly before 1 a.m. Nov. 13, a fire damaged Oswald's home in the 2300 block of Second Avenue, where she lived alone.
Keen said at Friday's press conference that it's still too early to comment on the relation between Oswald's disappearance and the fire set at her home.
Reporter Alex Modesitt can be reached at 812-231-4232 or at alex.modesitt@tribstar.com. Follow him on Twitter @TribStarAlex.