Gallivan Auctioneers today announced they will be auctioning off the massive collections of Don Smith, the Terre Haute-based banker, civic leader and racing team owner/promoter who died last April.
Smith, who retired as president and chief executive officer of First Financial Bank, died April 23 at the age of 90.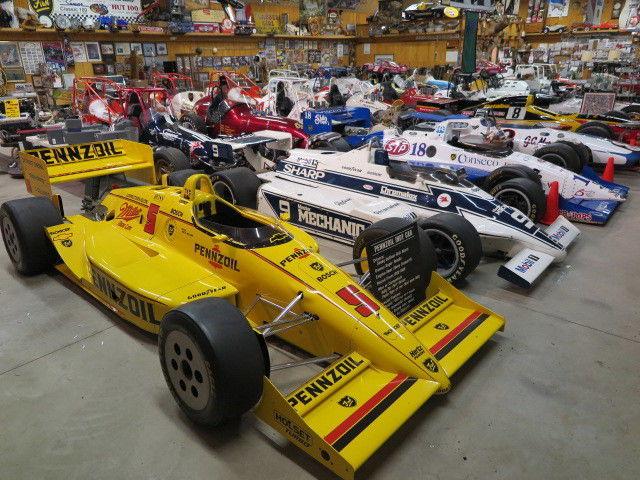 Gallivan said it was proud to be chosen to conduct the auction and announced a series of on-line and in-person events starting in April and concluding in June.
It said Smith, in addition to his business, racing and civics careers was "an avid collector of race cars, antique and collector cars, firearms, hunting, memorabilia, racing and sports memorabilia, and thousands of other items."
Veteran Indianapolis Motor Speedway historian Donald Davidson was among those who came to Terre Haute last spring to honor his longtime friend at a celebration of his life. He called Smith "just a terrific promoter and enthusiast. We know that he had a memorabilia collection and car collection. But he was a great promoter."
Gallivan Auctioneers said the auction will be conducted in eight sessions. The first four will be in April and May and will be online only. The latter four will be in June and will be live in Terre Haute with webcam broadcast.
The June sessions, the auction house said, would include "the best items, such as significant race cars, collector cars, antique automobiles, firearms, hunting and sportsman items, antiques, sports memorabilia, and collectibles".
The live auctions will be at "Donnieland", Smith's property in Terre Haute, Indiana, where most of the items were stored and displayed.
Smith opened up his collection for a look by the Tribune-Star as a preview for a charity event in 2008.
The collection at the time included cars and racing memorabilia scattered around the multi-acre complex of garages at the Smith property. At least 25,000 square feet of displays made up the collection, and very little space was empty.
A.J. Foyt and other famous drivers raced for Smith's Sumar team and much of their memorabilia was on hand.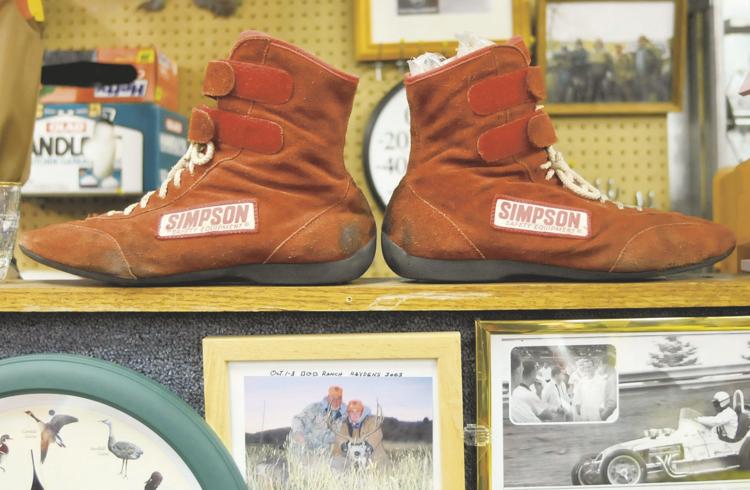 The collection also included photos, license plates, Larry Bird memorabilia, sports cars, racing helmets, NFL and college football helmets and items with direct Terre Haute connections, such as Champaign Velvet and Coca-Cola advertisements.
At the time, Smith told the newspaper he had no specific plans for his collections. "I'll leave that for somebody else to figure out," he said.
Smith said he was just enjoying himself.
"I save everything," he said.
The schedule is:
Online only
Session 1: Bidding begins April 10 and ends April 17. "Includes a fantastic collection of diecast automobiles, race cars, model airplanes, trains, and memorabilia. More than 400 lots."
Session 2: Bidding begins April 17 and ends April 24. "Includes Ducks Unlimited framed artwork, Hand-carved wooden ducks, Native American bronzes, hunting & fishing items and more.
Session 3: Bidding begins April 24 and ends May 1. "Featuring Indy 500 memorabilia, Sports memorabilia & collectibles, autographed racing items, programs, and lots of miscellaneous collectibles."
Session 4: Bidding begins May 1 and ends May 8. "A fun auction, featuring a potpourri of items Don Smith collected and displayed at "Donnieland."
Onsite auction, Terre Haute, with live webcast
Session 5: 10 a.m. June 16. "Live auction features more than 130 firearms, plus 200 lots of hunting and Sportsman collectibles. This is a very nice collection, with some rare firearms."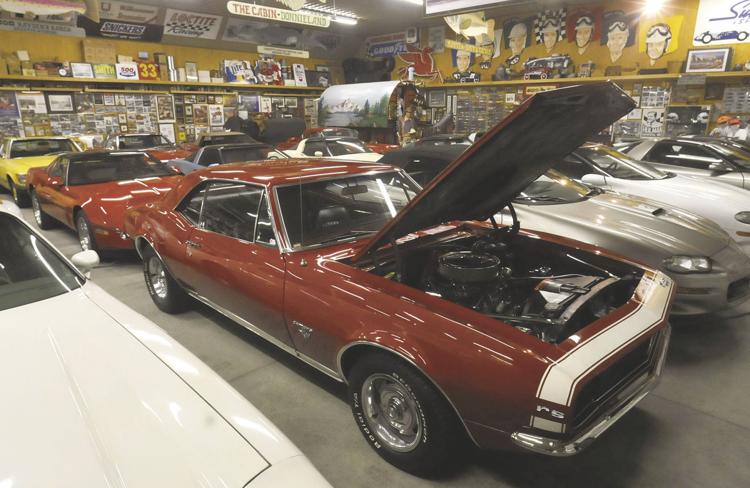 Session 6: 1 p.m. June 17. "The first of two sessions featuring Antiques & Collectibles, including antique replica Stagecoach, sleighs, antique farm implements, large Coca-Cola collection, antique cash registers, antique furniture, showcases, bank machines, lots of smalls, and much more."
Session 7: 1 p.m. June 23. "Cars, Cars, Cars ... the big day, when we will sell more than 130 vehicles, including Antique Automobiles, Historic Race Cars, including Champ Cars, Midgets, Sprint & Outlaws, Muscle Cars, Collector cars, Fire Engine, Personnel Carrier, Hand-made models, and much more."
Session 8: 1 p.m. June 24 sale of the Don Smith Collection features more Antiques & Collectibles, including Antique Slot Machines, Furniture, Showcases (some antique), Autographed Sports & Racing Memorabilia, plus other items not yet listed.
For more information, visit the Gallivan site at http://www.njgallivan.com/auction/330679/the-donald-e-don-smith-collection/?utm_source=Gallivan&utm_medium=SM&utm_campaign=DonSmith