A 20-year-old Terre Haute man received a four-year prison sentence and six years on probation in the 2018 shooting death of his 17-year-old friend.
Nathan Derickson, 20, read an apology in court to the family of William Garrett Sands, who died after being shot in the head after a night of drinking among friends.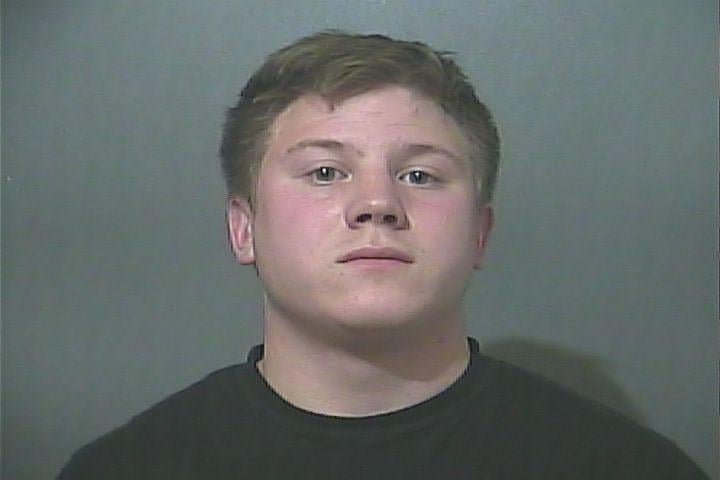 "It is with no great pleasure that I sentence you to 10 years at the Indiana Department of Correction, suspended except for four years executed and six years on formal probation," said Judge Michael Rader at the conclusion of the three-hour sentencing hearing in Vigo Superior Court 5.
Rader said he would request DOC placement in a therapeutic community where Derickson could engage in meaningful behavior modification.
Derickson pleaded guilty last month to the Level 5 felony of reckless homicide in the March 28, 2018, shooting of his friend. Two other teenagers were also at the Derickson home that night. Derickson's parents and sister were in Key West, Florida, at the time.
Although Derickson could have faced up to 30 years in prison on the charges as filed, the plea agreement set a sentencing cap of 10 years.
Rader heard sentencing arguments from Chief Deputy Prosecutor Rob Roberts and from defense attorneys William Smock and James Voyles.
Impact statements were also received from Derickson's mother, as well as the sister, mother and stepfather of Sands.
And testimony from Detective Sgt. John Newman revealed that Derickson had consumed alcohol and smoked marijuana throughout the evening in question, and he played with a handgun that belonged to his mother.
One of the other teens in the house had removed four bullets from the revolver prior to the shooting, Newman said, but a fifth bullet remained in the gun.
Witnesses said Derickson pointed the gun toward Sands and pulled the trigger twice. On the second pull of the trigger, Sands was shot just above the right eye.
Roberts pointed out during the hearing that Derickson had a history of drug and alcohol abuse as a teenager, having two encounters with the county's juvenile probation department.
Defense attorney Voyles said Derickson, who was adopted from Russia as an infant, was born to a mother who abused alcohol and marijuana while pregnant, resulting in fetal alcohol syndrome.
And at the close of the hearing, Derickson read a three-page statement in which he blamed his own immaturity and recklessness for the death of Sands, who he called a friend.
"I miss Garrett every day," Derickson said. "Not a minute goes by that he isn't on my mind."
Derickson said didn't have direction or purpose in his life at the time, and just wanted to drink and hang out with friends. Photos of his room showed bottles of alcohol and a pill bottle containing marijuana.
"Alcohol and pot will never again be a part of my life. I have decided to live a drug- and alcohol-free life," he said.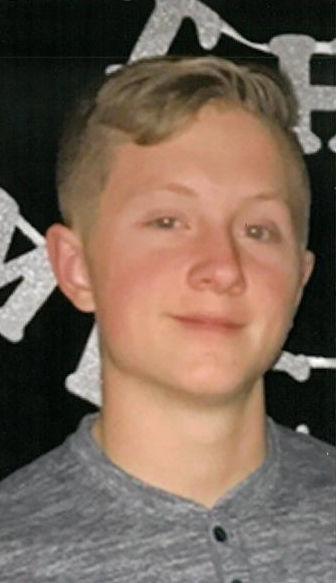 Following the hearing, Prosecutor Terry Modesitt said he was pleased that Derickson was ordered to serve some prison time, even though it was not the full 10 years requested.
Derickson's attorneys did not indicate if they will appeal the sentence, but Modesitt said it is a common practice and likely.
Sands' mother, Jayna Sullivan, said she was also pleased with the prison time, rather than a sentence of home-detention.
Derickson had been on home detention while awaiting trial.
Modesitt said the exact time-served credit has yet to be determined, but it could result in Derickson serving about two years in prison.
Derickson was released from the Vigo County Jail on bond soon after his arrest last year. He has been on home detention awaiting trial on felony and misdemeanor charges in connection with the shooting death of Sands, but he was placed back in jail at one point due to a violation of his pre-trial release.
The shooting occurred during a teenage party in the 4300 block of Golf Bag Lane in the Idle Creek subdivision southeast of Terre Haute.
Derickson had maintained the shooting was an accident.
Derickson originally pleaded not guilty to a charge of reckless homicide, a Level 5 felony. He also has pleaded not guilty to the Level 6 felony charges of maintaining a common nuisance and two counts of criminal recklessness, as well as the Class A misdemeanor charge of contributing to the delinquency of a minor.
The Level 5 felony of reckless homicide has a sentencing range of one to six years in prison. Prosecutors also sought a penalty enhancement for use of a firearm during the commission of the offense of reckless homicide. That enhancement carried a potential five to 20 additional years.
Lisa Trigg can be reached at 812-231-4254 or at lisa.trigg@tribstar.com. Follow her on Twitter at TribStarLisa.