Legislation that would allow a casino to move to Vigo County passed an Indiana House committee on Wednesday by a unanimous vote — but not without sweeping changes.
One of the most striking changes to Senate Bill 552 made in the House Public Policy Committee is a $100 million fee that would be mandated if Spectacle Entertainment LLC wants to move one of its two Gary casino licenses inland from a harbor on Lake Michigan.
In addition to the fee, Spectacle — which recently acquired the two Majestic Star licenses — would have to surrender its second license to the Indiana Gaming Commission.
The gaming commission would then host a competitive bidding process to determine who would operate a casino in Vigo County.
There was talk in the meeting of assessing a $50 million fee to move the license to Vigo County, but lawmakers said they'd leave that to the next House panel to take up the bill, the Ways and Means Committee.
The same amendment — Amendment 60 — also reintroduces language for a referendum by Vigo County voters. The amendment requires a question, "Shall inland casino gambling be permitted in Vigo County," to be added to the ballot for the 2019 general election.
Additionally, the amendment strikes all language regarding mobile sports wagering, another part of the bill authored by Sen. Jon Ford of Terre Haute and Sen. Mark Messmer of Jasper, both Republicans.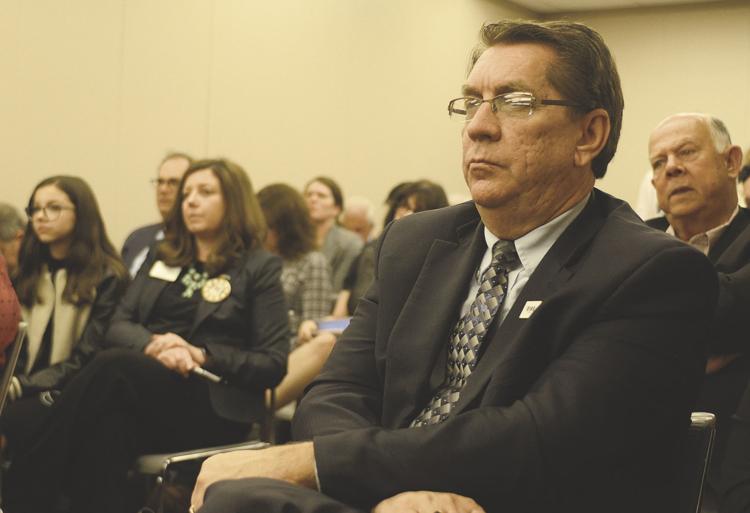 Amendment 60 also strikes the hold-harmless provisions from Senate Bill 552, or those that would seek to compensate other casino regions for loss of business.
For all of the changes, Ford said, getting the bill passed in the Public Policy Committee is a positive.
While the proposed changes are far-reaching, he said, the language regarding Vigo County and Terre Haute remains in the legislation.
"The positive takeaway is that Terre Haute is once again in the bill and that we continue to move ahead to another day," Ford said.
The Public Policy Committee was likely the legislation's biggest hurdle, Ford said, and he added he is glad it cleared.
"The committee makeup is very interesting, and this is where you would do the amending of the structure of the legislation," he said. "And, in that, they could have taken Terre Haute out very easily."
Two additional amendments, 50 and 65, also were heard and adopted.
Amendment 50 would establish a way to deposit tax revenue attributable to sports wagering created in Marion County into the Marion County housing trust fund.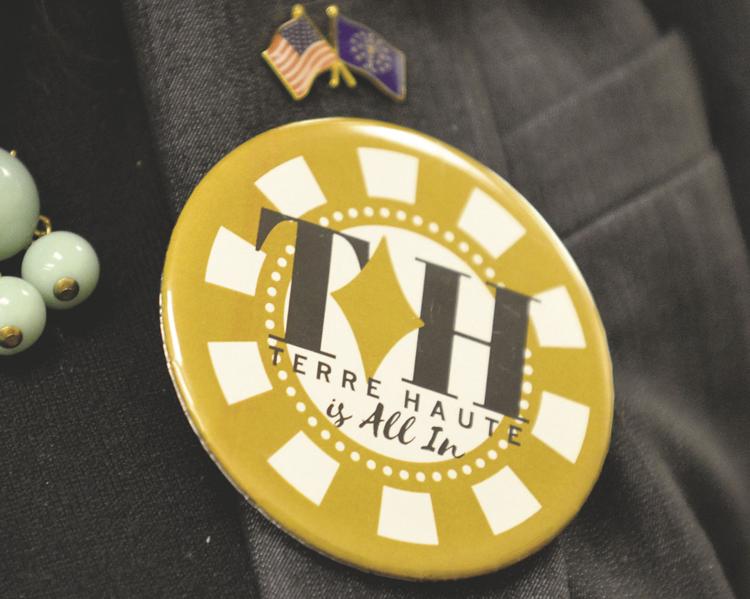 Amendment 65 would create charity gaming licenses for veterans and fraternal organizations as a way to raise money for the philanthropic causes supported by those organizations.
None of the changes are necessarily final.
Senate Bill 552 still has several steps to go, including possible further changes in the Ways and Means Committee, potential modification by the full House and — if passed out of the House — a return to the chamber where it originated for that body's consideration of the changes.
Spectacle, led by Terre Haute businessman Greg Gibson and Rod Ratcliff, former chief executive officer of Centaur Gaming, hopes to relocate both casinos from Lake Michigan. One would likely go to an inland location in Gary and the other possibly to Terre Haute.
Gary officials have been supportive of the effort, as they are seeking to turn the area of the harbor and nearby airport into a multi-modal transportation hub to boost economic development.
Reporter Alex Modesitt can be reached at 812-231-4232 or at Alex.modesitt@tribstar.com. Follow him on Twitter @TribStarAlex.