Stephanie Salter and her friends left Woodstock early. So did Ric Manning and his friends.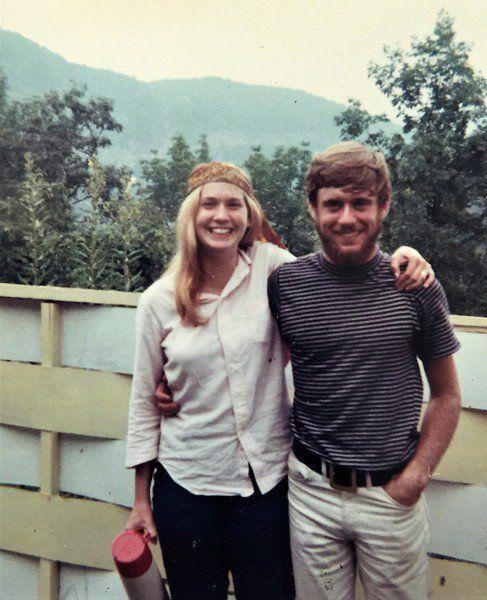 In fact, most of the 400,000 people who attended the legendary "music and art festival" departed Max Yasgur's dairy farm in upstate New York before the entire event concluded. By the time its headliner, Jimi Hendrix, closed out the muddy extravaganza with his explosive rendition of "The Star Spangled Banner" on the Monday morning of Aug. 18, 1969, fewer than 40,000 lingered on the hillside.
Woodstock's messy primitiveness, not its music, prompted Salter and her group to leave on Day 2, Saturday. Manning and his cohorts split for the same reason on Day 3, Sunday. Both separate groups of Indiana college students took votes. Salter's crew from Purdue University was unanimous. As for Manning and his seven fellow Indiana University students, he wanted to stay, but the others — especially the women — longed for hot showers and voted to go.
"I felt bad about that for about 20 years," Manning said earlier this month, as if they had "skipped out" or "were wimps."
Talking with other Woodstock attendees decades later, who'd done the same thing, eased Manning's mind. "I figured we'd stuck it out pretty well," he said.
Salter had no second thoughts, then or now. "The misery level outweighed any potential musical advantage," she said, laughing. "And it always will."
Woodstock was billed as "an Aquarian Exposition in White Lake, N.Y. — Three Days of Peace and Music." It turned out to be four days of peace and music and rain. The latter delayed the festival finale from Sunday until Monday, moving Hendrix — the main attraction among 32 other eclectic and popular bands and singers — into the only major morning gig of his career. Woodstock also struggled to feed the masses of fans and provide them adequate sanitation outlets. The only showers were those unleashed by clouds overhead, turning much of the 600 acres of farm pasture to mud.
"My hat's off to [those] who stayed," Salter said last month. Her trio was "so ill-prepared, even if it hadn't rained," she added. "I can't even imagine how we would've made it for another two days."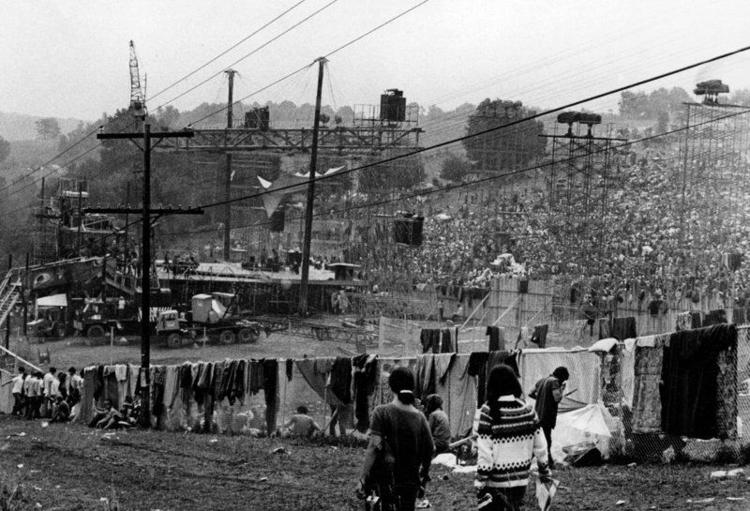 Still, the festival's premise — a peaceful gathering of thousands of young people — and its successful completion leave Salter and Manning proud to have been among that wet, muddy throng. Both aspiring Hoosier journalists went on to long careers as newspaper columnists. Salter wrote for the San Francisco Examiner and Chronicle and later her hometown paper, the Terre Haute Tribune-Star. Manning's bylines appeared in the Louisville Courier-Journal for more than 30 years. Their Woodstock connections popped up in their columns through those years.
Woodstock's place in cultural history remains strong, they said, even as its 50th anniversary arrives this month.
"It was a miracle that they put it on. It was a miracle that only two people died, and no more. And there were no knife fights or any of that," Salter said. "That was a testament to how benevolent and kind this mass of kids was."
Coda to the '60s
One person in a sleeping bag was accidentally run over by a tractor in the festival's aftermath, historical accounts say. Another person died of a drug overdose. Indeed, Woodstock's legacy typically includes a sea of experimental drug use, as well as casual nudity, music and soppy grounds. But it was the festival's nonviolent outcome, coupled with the Apollo 11 moon landing just a month earlier, that provided a hopeful coda to the 1960s, said Glenn Gass, who teaches rock history courses as a professor of music at Indiana University.
"For a while, it seemed, at the end of the decade, with the moon landing and Woodstock, that great things were possible," Gass said earlier this month. "It was pretty exciting."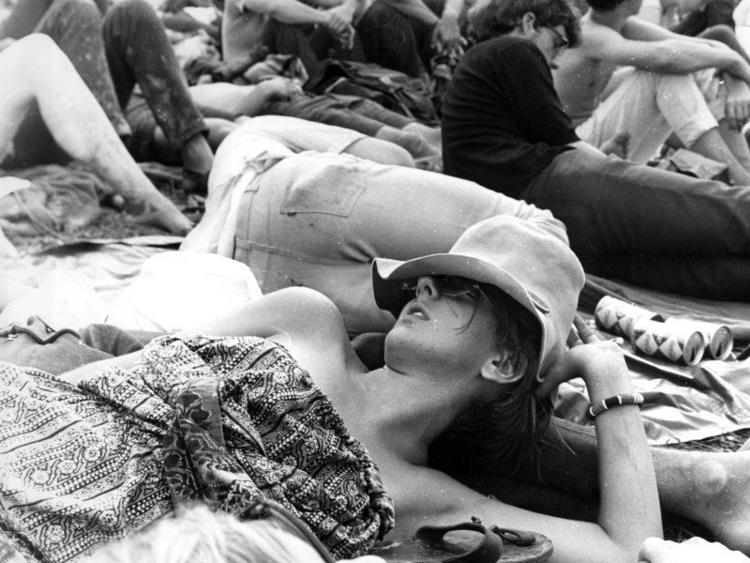 The euphoria met realities, though. The war in Vietnam would continue into the 1970s, with millions of young Americans serving, and tens of thousands dying, in that conflict. Watergate and the energy crisis lay ahead also.
For the one weekend of August 15-18, 1969, though, a world envisioned by "The Beatles' age," as Gass put it, unfolded in the New York countryside. "Here was a bunch of hippies living up to the ideals of 'All You Need is Love,'" he said, referencing the band's famous song.
The Beatles didn't play at Woodstock. Nor did folk great Bob Dylan, though both were rumored to be headed there. Woodstock's actual lineup featured folk, R&B, jazz, Latin and blues versions of rock by some bona fide stars of the time (such as Hendrix, The Who, Creedence Clearwater Revival, Joan Baez, Janis Joplin, Sly and the Family Stone, The Grateful Dead, Jefferson Airplane), others on the rise (Crosby, Stills, Nash & Young; Santana; Arlo Guthrie), and a batch who seem obscure now (Country Joe McDonald, Incredible String Band and Mountain).
Thirty-two acts produced hours of music that proved "shockingly good," Gass said. Its highlights were captured on a triple LP album and in a documentary movie.
The film and vinyl album brightened Salter's memories of the festival. "If that film didn't exist, I'd probably have Woodstock over in a box of regret and shame," she said, referring to her decision to flee. "In the movie, I could really hear it and see it." From her vantage point, the performers "were just dots on a lighted stage."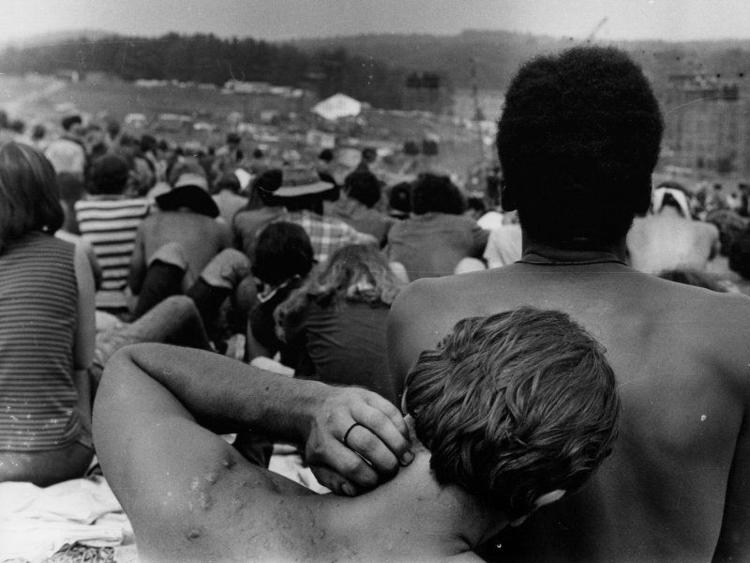 She does remember hearing the rich voice of Richie Havens opening the festival on that Friday night, Arlo Guthrie's version of "Amazing Grace" and Joan Baez's operatic folk singing until 2 a.m. "It really was terrific, that part," Salter said.
That night, the trio slept in her boyfriend's Chevy Malibu, parked on a roadside. They brought no tent, believing reports that hotel rooms would be available nearby. Rumors that free rice kitchens would be plentiful also proved incorrect as an event that expected 50,000 fans wound up attending to nearly a half-million people. Unable to sleep, Salter emerged from the Chevy during breaks in the rain, trudged through the mud past kids "in various states of thought, and wondered to myself if this is what the gates of hell looked like," she quipped. A bout of dysentery was on her horizon, too.
New York state police spread word that the New York State Thruway wasn't closed, as rumored, and that any weary attendees could leave via that route. At dawn, Salter and her friends took a vote on who wanted to go. All hands rose. "And we turned our parked car around and zoomed off, as if for our lives," she recalled, bound for Washington, D.C., where her boyfriend had a summer job.
Good-hearted act embodies festival
Meanwhile, Manning and the IU bunch prepared for Saturday's activities, which included checking out the "art" portion of Woodstock, such as paintings and crafts, and then a packed musical schedule from noon until after-midnight sets by CCR, Sly Stone, The Who and Jefferson Airplane. The last of Manning's eight-person group climbed into their tent, about a mile's walk from the concert venue, just as The Who began.
They'd made some wise choices in advance. Manning's girlfriend and future wife, Jeannene, insisted on buying a trove of groceries on one stop along the way. Good call. They also packed a Coleman stove and powdered food. The tent — rented by Manning's friend, Mike — helped, too, but almost turned out useless.
The IU group had gathered in Boston, arriving from various parts of the country, and then drove to Bethel, N.Y. (the actual concert site) in a Ford Falcon and a GTO convertible. The Falcon overheated and had to be abandoned on a roadside, parked among other Woodstock fans' cars near the main festival grounds. All eight Hoosiers packed into the GTO, along with their stuff, including – they thought – a backpack Manning had borrowed from his IU roommate.
They found a farm family willing to let them camp in a pasture for $5 a night and park the GTO in the homeowners' driveway. Manning and the others soon realized they had a tent but no poles. They'd mistakenly left the poles and his backpack — with all his clothes, money and a borrowed camera inside — back on the roadside near their stalled Falcon. So, Ric and Jeannene made the one-hour walk to retrieve those items, unsure if they'd still be sitting on the ground where thousands of people had been walking en route to the concert area.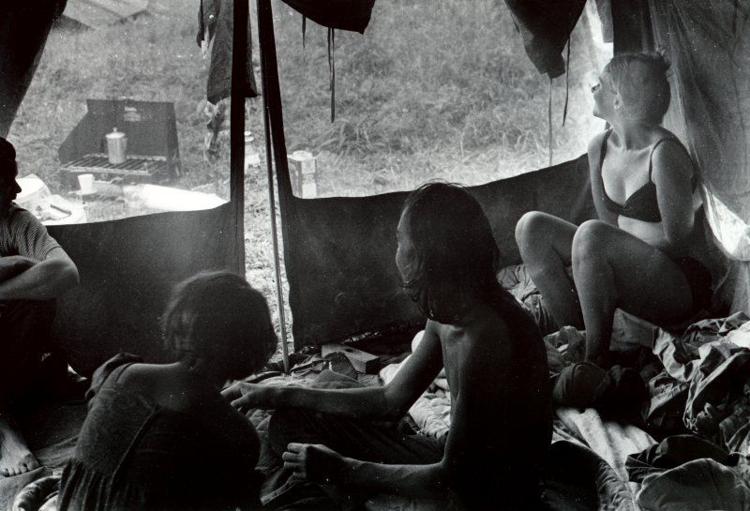 The poles and backpack were right where they left them, undisturbed, with the money and camera intact.
"That was something that stuck with me a long time," Manning said. The incident exemplified Woodstock's spirit, for him.
Woodstock sealed destiny
Using that camera, Manning photographed much of what he saw and heard. Among the highlights was the 45-minute set by Santana on Saturday afternoon. "If you've seen the movie, you know how exciting that was," Manning said. "It was a band we'd never heard of."
One thing he didn't see was fights. "I see more trouble at a city park than I saw at Woodstock," Manning said.
Instead, he remembers seeing a young guy offer a marijuana joint to a police officer on horseback. "He just said, 'No thanks,'" Manning recalled. He also witnessed residents of Bethel handing out cookies and peanut butter sandwiches to the young festival goers.
"Nobody gave us any grief about it. They just sat on their porches and watched the circus go by," Manning said.
By Sunday morning, the women in the group felt sweaty, smelly and in need of hot showers. Their vote to leave left Manning in the minority. So, "we just packed up and hit the road back to Boston," he said.
Their group gradually drifted apart to different sectors of America and different lives. Except for Ric and Jeannene. She'd been in Detroit that summer, and the festival reunited them. They married the following year.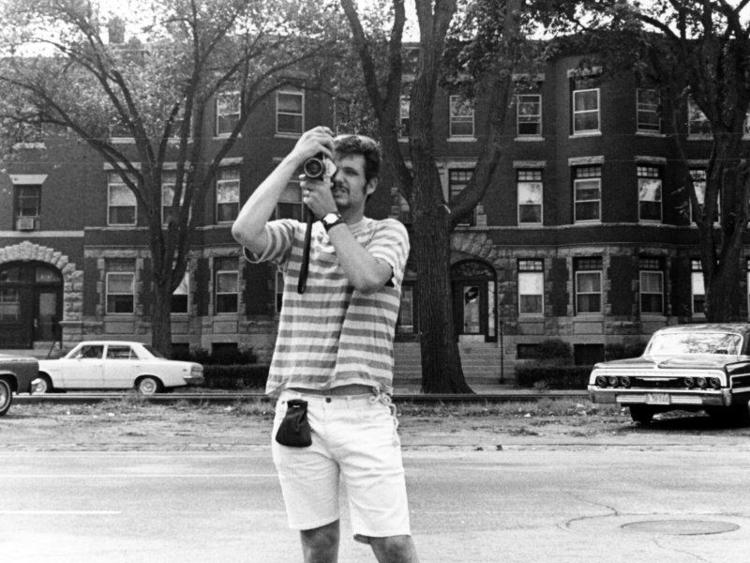 "Going through that adventure did sort of point us toward that," Manning said. "We had been apart for awhile, but being together that weekend sort of sealed the deal." Ric, now 71, and Jeannene, 73, will celebrate their own 50th anniversary in 2020.
Manning retired from the Courier-Journal in 2012, and said he's "been telling his Woodstock story for 50 years now."
Salter, now married and living with husband Bill Fenoglio in Indianapolis, retired from the Tribune-Star a few years ago. The fact that she attended Woodstock perks up ears in social settings, she said. "And then I say, 'But I left after the first day.'" Listeners' eyes widen at that point.
Yet, the festival's broader legacy as a peaceful undertaking by young people, in less than ideal conditions, still shines for Salter.
"Even though I left because of all the messes," she said, "I'm proud of being a part of that."
Mark Bennett can be reached at 812-231-4377 or mark.bennett@tribstar.com.