I realize as much as anyone that it is nearly winter. The orange slice of a sunset to the southwest and the brisk north breeze that coursed through my shirtsleeves on my way to the barn this evening have already reminded me of what's ahead of us for the next few months.
Yet, I have no problem at all in sitting at my desk and recalling the itch and green of the wet Wisconsin woods that my traveling companion and I experienced this past July. The memories of that day have prompted me to tell you about our visit to Aldo Leopold's place; perhaps it will warm your cold feet a bit as we face the longest days of the year.
There are some things we have to see for ourselves to make them real, and since my college days, I have wanted to see Leopold's "shack," the one-time cow and chicken shed made famous by what the man did nearby: scribble many of the observations and notes that led to his classic conservationist manifesto, "A Sand County Almanac."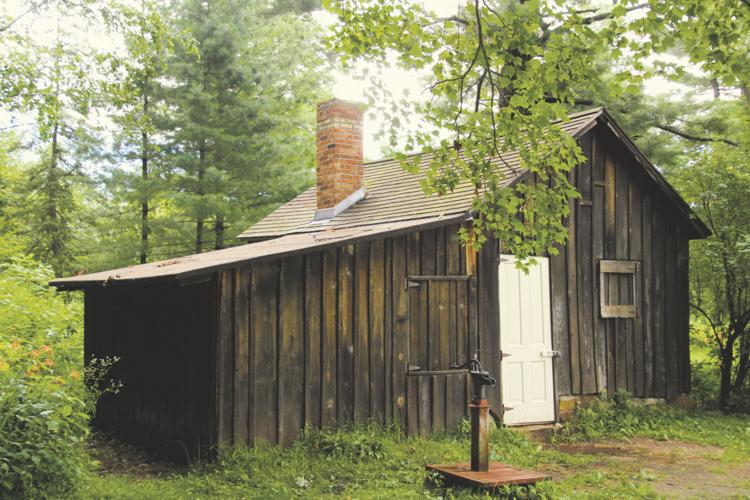 Leopold had barely finished the book when he died at 61 in the spring of 1948; it was published posthumously less than a year later. I picked up "Sand County" in my first year or two of college, which was about the time that more people were becoming aware that the planet was being eaten one forest, one marsh, one fence row at a time; Leopold simply realized it earlier than most.
"We abuse land because we regard it as a commodity belonging to us. When we see land as a community to which we belong, we may begin to use it with love and respect." — Foreword, "A Sand County Almanac"
After a visit with Frank Lloyd Wright in Spring Green, we drove east then north on Wisconsin state highways 14 and 12 to Baraboo, now a tourist town that sits on the southern border of the famously commercial Wisconsin Dells. But we had no interest in splashing about in a pool or waiting in line for an amusement park ride; a pretty drive out to the Leopold Center — built in its namesake's memory a little over a decade ago — put us in the middle of the woods. It sits along a narrow county pavement called Levee Road.
Born in 1887 in Burlington, Iowa, Aldo Leopold was trained as a forester and spent much of his formative years journaling and sketching the wild world as he observed it. His career with the United States Forestry Service took him first to Arizona and New Mexico, and eventually to Wisconsin. By that time, he was beginning to understand the negative impact that people had on land, and he began to develop ideas about how it — and its animals and plants — could be conserved and managed more efficiently. He was eventually hired by the University of Wisconsin as the country's first professor in the field of wildlife ecology and management.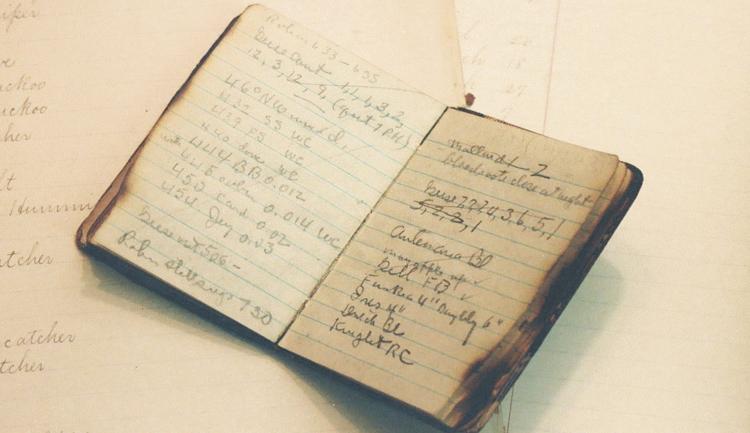 Married in 1912, Leopold brought his wife, Estella, and four of his five children — Starker, Luna, Nina and Carl — with him to Wisconsin; a fifth child, named for her mother, was born in 1927. By 1935, the family had begun working weekends and holidays on a "worn-out and wasted" farm that sat along the Wisconsin River. Its depleted topsoil had been overrun by wind-blown and flood-deposited river sand, and the treeless and barren landscape enabled Leopold to purchase the 80-acre property for about $8 an acre.
"Acts of creation are ordinarily reserved for gods and poets, but humbler folk may circumvent this restriction if they know how. To plant a pine, for example, one need be neither god nor poet; one need only own a good shovel." Pines Above the Snow, "A Sand County Almanac"
From 1935 to 1946, Leopold and his family planted about 3,000 pine trees a year on the farm, and despite the Dust Bowl-like conditions that claimed nearly all of their seedlings in the first few seasons, the Leopolds managed to turn the property around, much of it helped by Aldo's restoration of its prairielands with the seeds and plants he'd found at other sites that were being destroyed by development. Just a hundred yards or so of walking a path from where we'd left our car on Levee Road, the prairie became visible to us, as did the shack, the only structure left on the property when Leopold purchased it.
Since the farmhouse had burned — all that remained was the foundation — the Leopolds hauled the manure of past years out of the shack and made it livable. The family came to treasure its time away from Madison, enjoying the simple pleasures of a life closer to the land. The outhouse — built by Starker and nicknamed "The Parthenon" — was the only structure added to the property over the years. While studying World History in school for the first time, the youngest Leopold daughter came home to announce, "Did you know there's another Parthenon? And it doesn't look anything like ours!"
"There are two spiritual dangers in not owning a farm. One is the danger of supposing that breakfast comes from the grocery, and the other that heat comes from the furnace." Good Oak, "A Sand County Almanac"
It had rained much of the night before and the day of our visit to the shack. Despite slathering on a heavy layer of weapons-grade mosquito repellent at the Leopold Center, I soon discovered that our time wandering the Leopold property was to be paid for in blood, particularly my type, for the mosquitoes left Joanie, for the most part, alone. By the time I had my camera bag on my back, the mosquitoes were on me like a plague of boils, and my swatting and slapping jolted nearly every inch I walked and every picture I took. The heat of the day climbed toward 90 degrees, but the experience was worth both the welts and sweat.
We hiked under a stand of beautiful pines, past the grassy prairie still dotted by flowers, and inspected the locked cabin, which looks very much as it did when the Leopold Family stayed there. Before dams on the Wisconsin River were built, pictures show flood water running nearly up to the shack, but Joanie and I walked a bit through scrub willows and deep sand to reach the banks of the river, which, despite an overcast sky still appeared blue and calm. Eventually, the mosquitoes forced us into a hasty retreat, but we paused often as we re-traced our steps and headed back to explore the Leopold Center for a while.
"To those devoid of imagination a blank place on the map is a useless waste; to others, the most valuable part." Conservation Esthetic, "A Sand County Almanac"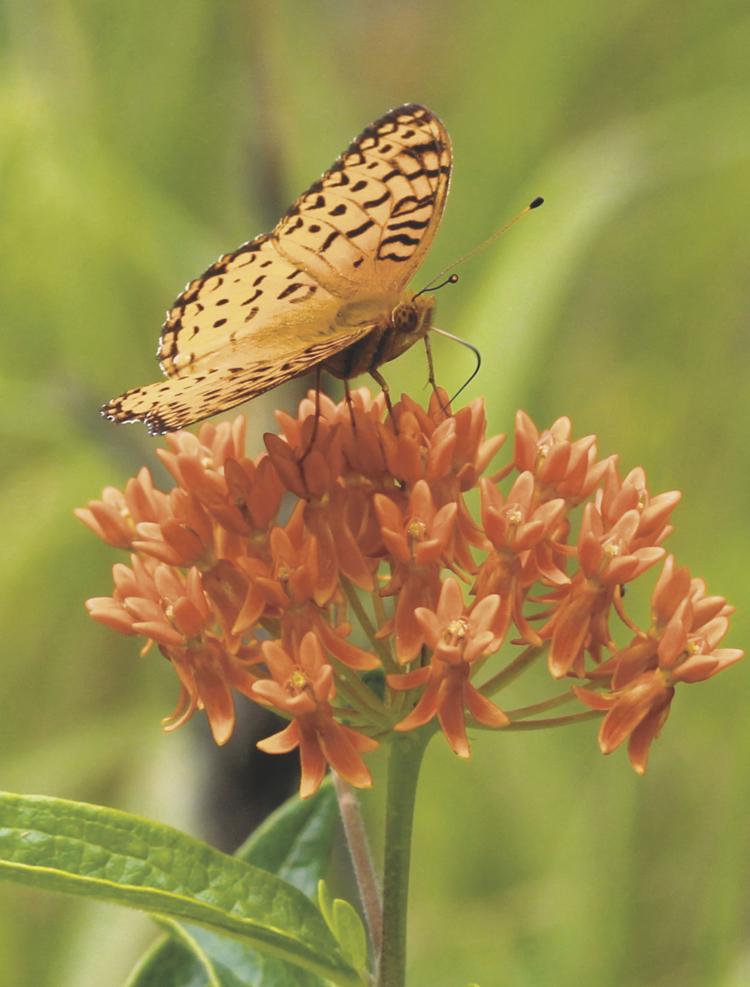 Despite his now-famous "land ethic" and the best-selling book, Leopold's greatest legacy is, perhaps, the lives of his children. That became most apparent to us as we watched videos and looked at displays at the center just a few minutes after driving back from the shack. Four of the five Leopolds lived into their 90s, all following in some way or another in their father's footsteps: Starker became a zoologist and author; Luna, a geomorphologist and hydrologist; Nina, a conservationist and researcher; Carl, a plant physiologist; and, Estella, who is still living, a paleobotanist and conservationist. Together, they formed the Leopold Foundation in 1982, and the center, only three-quarters of a mile from the shack, blooms like a beautiful prairie flower in memory of their father.
One of the "greenest" structures in the country (it is considered "carbon neutral" and uses 70 percent less energy than other buildings its size), the center was built from stone and wood that came from within just a few miles of the site; 500 of the original Leopold pines were harvested for its construction. Its classrooms, meeting center, exhibits and trails attract visitors from all over the world, and just west of the building a boulder and plaque commemorate the spot where Leopold died of a heart attack while fighting a neighbor's grassfire. Five redbud trees are planted near the site, each representing one of his children.
As we drove away from the Leopold Center a few hours after we arrived, Joanie and I realized that we could have easily spent our day shopping and working on our tans near chlorinated pool water; we wouldn't have been bothered by a single mosquito.
But, as Leopold wrote in the foreward to his book: "There are some who can live without wild things and some who cannot."
Mike Lunsford can be reached at hickory913@gmail.com. His newest book, "Field Notes and Other Stories," is now available in area stores. Go to his website at www.mikelunsford.com for more information.