March is Women's History Month. Here we honor 12 of Vigo County's most notable women in history.
The list is not exhaustive, and will be updated online to celebrate more women throughout the year. All images are courtesy of the Vigo County Historical Society with exception of Virginia Jenckes, courtesy of Wikipedia.
+++
Alice Fischer
In "Who's Who in Theater" (c. 1922), Alice Fischer was credited with more than 30 different Broadway roles and that was still more than a decade before her retirement in 1935. What is most remarkable about her career is that it all began on South Third Street in Terre Haute.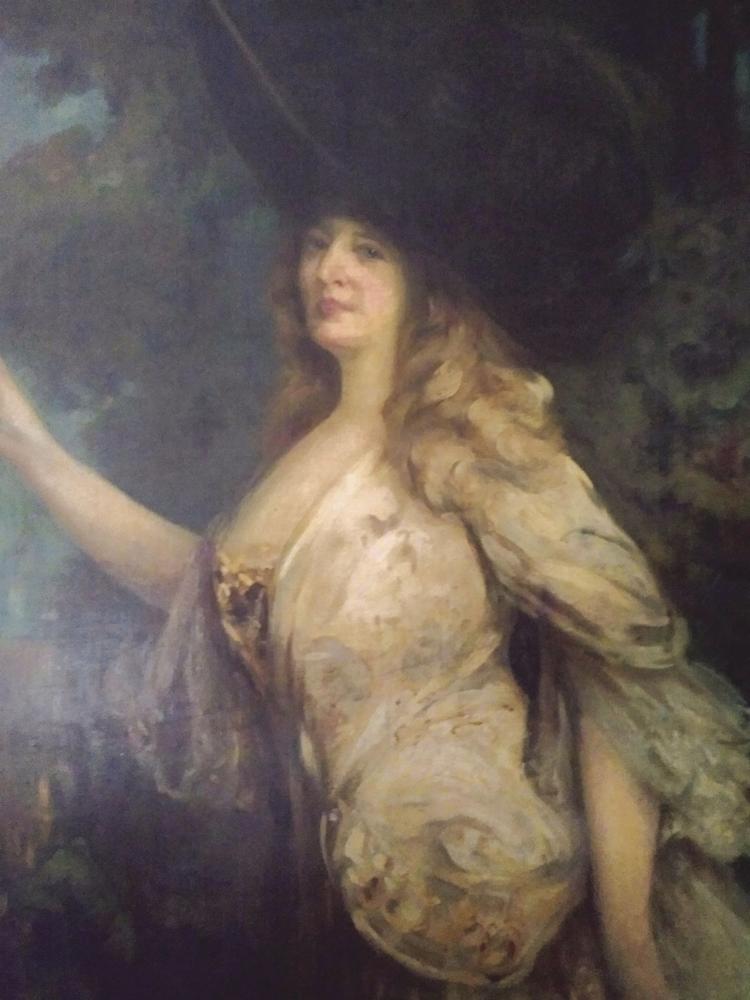 Alice Fischer was born to immigrant parents Jan. 16, 1869. In grade school, she made her stage debut as Little Eva in "Uncle Tom's Cabin" at a local opera house. She left to attend the Lyceum School of Acting in New York, vowing not to return to Terre Haute until she was a star.
Discovered by Frank Mayo, a well-known actor and theater manager, Fischer made her first Broadway appearance as the princess in "Nordeck" in 1887. Later that year, "Nordeck" went on tour and Alice, true to her word, returned to Terre Haute to a packed house. In 1902, she returned to Terre Haute in a production of "Mrs. Jack." At this time, Col. William McLean presented her with a loving cup from Tiffany & Co. as a gift from the city. The inscription read, "Presented to Alice Fischer by the Citizens of Terre Haute Indiana on her first appearance as a Star in her native city December 15, 1902."
Amalia Küssner
Amalia was born in Greencastle, Indiana, and moved to Terre Haute in 1864. Her father, a German immigrant, ran a musical instrument repair shop. He gave his daughter a miniature portrait on ivory when she was 12 years old, and she soon began painting her own miniatures on ivory, often from the discarded piano keys of damaged pianos.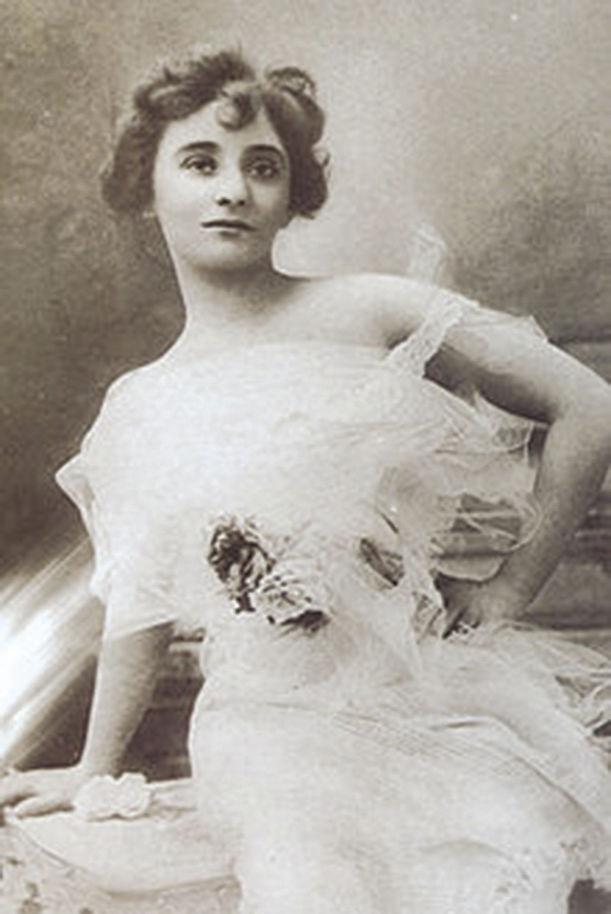 Amalia graduated from Terre Haute High School in 1881. She then studied at Saint Mary-of-the-Woods Academy. From 1883 to 1885 Amalia studied in New York, but in 1885 she returned to Terre Haute. She studied in New York from 1883 through 1885, but returned to work in a studio she established at 626 1/2 Wabash. She worked with tutor Helen Minshall and painted portraits of the local Fairbanks, Minshall, Baker and Reynolds families.
By 1892 Terre Haute school pal Alice Fischer had achieved success in New York theater and presented Küssner to Manhattan's elite. Küssner created a youthful mystique about herself; a Harper's Bazaar article described her as a 22-year-old child prodigy when she was 31. She traveled to Europe in the late 1890s where she was welcomed by high society and soon became known for her portraits of royalty, including King Edward VII, Czar Nicholas II of Russia and his wife Alexandra. At the height of her career, her works earned her as much as $4,000 per portrait. Amalia died in Montreaux, Switzerland, in late May 1932.
Bertha Pratt King
Bertha Pratt King, a native of Little Falls, N.Y., came to Terre Haute in the early 1900s after her graduation from Smith College. She and her friend, Mary Sinclair Crawford, established the King Crawford Classical School in 1905 at Seventh and Oak streets with this mission: "To awaken in each student a desire for knowledge, to develop self-control and personal and social responsibility, is the aim of the principals of this school."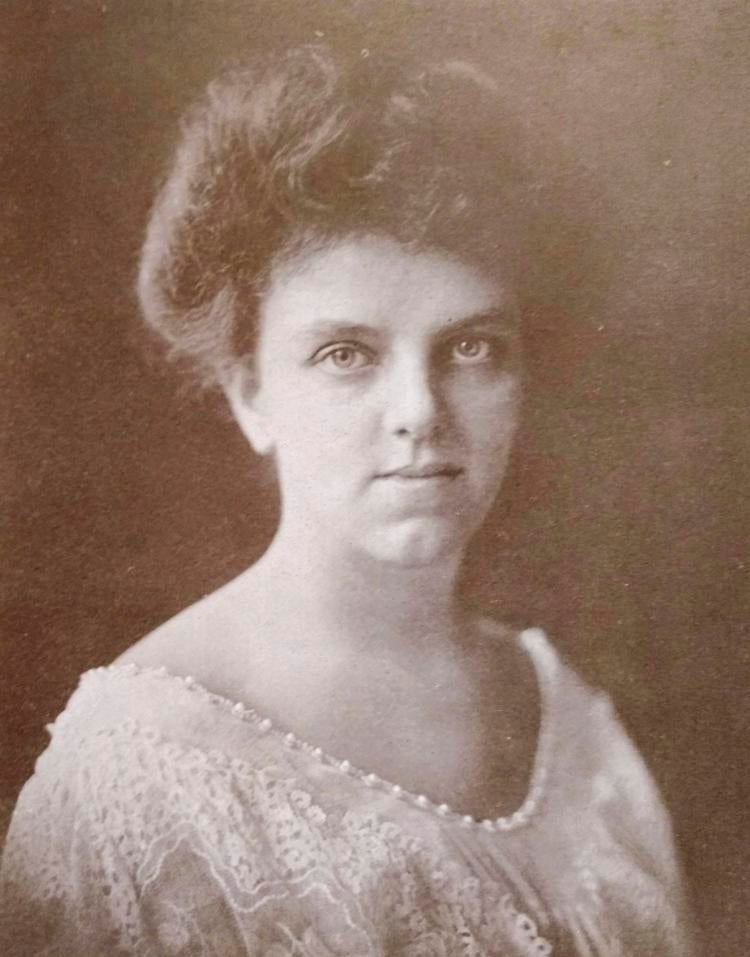 The name was changed to King Classical School when Crawford moved from the city. King operated the institution until 1945 at its second location, Sixth and Park streets.
An educator, author and popular lecturer, King gave programs in several states as well as before clubs, churches and schools in the Terre Haute area. Her thoughts and words were advanced for the times.
Very aware of the social questions and problems faced by girls and women, King worked hard for their advancement and for women's right to vote. Her book, "The Worth of a Girl," published in 1916, reads, "It should be considered a disgrace for a girl not to have a serious purpose in life. We do not respect an idle man. Why should we respect an idle woman?"
After her retirement from teaching in 1945, King married Terre Haute poet and philosopher Max Ehrmann. She died in 1962 in St. Anthony Hospital.
Caroline Peddle Ball
Born in Terre Haute on Nov. 11, 1869, Caroline Peddle Ball developed an international reputation as an artist and sculptor.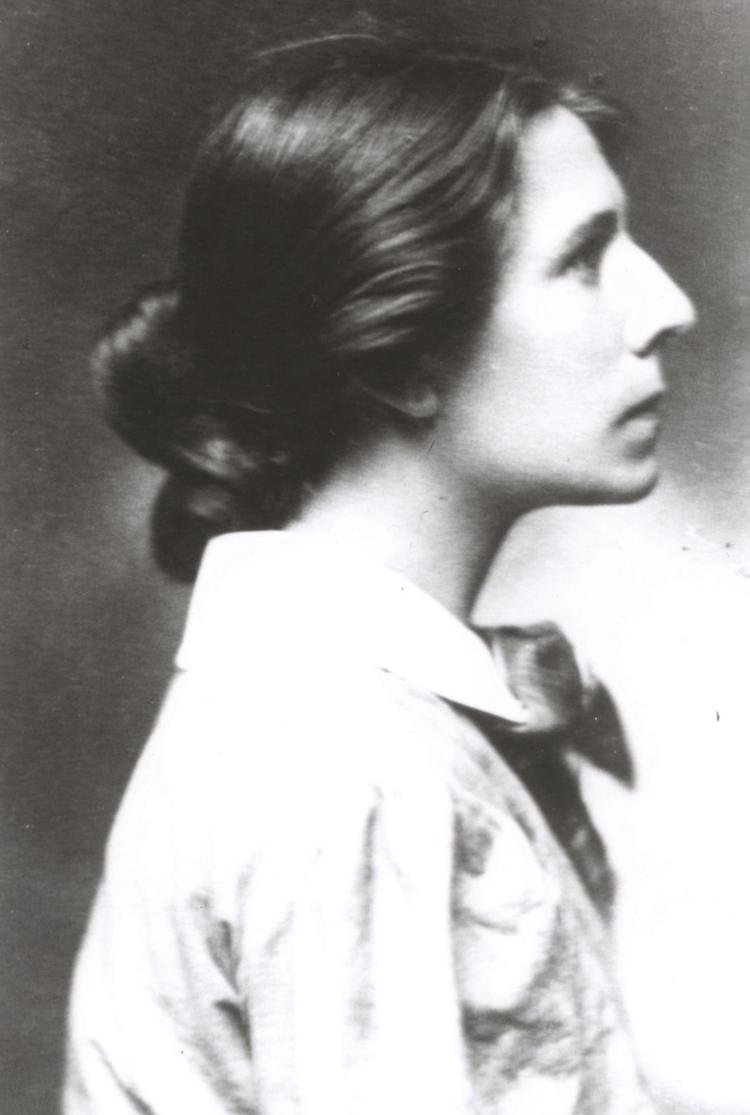 In the late 1890s, Caroline trekked to Europe, maintaining successive studios in Florence and Paris. She received honorable mention at the Paris Exhibition of 1900. With a recommendation from Saint-Gaudens, Peddle Ball was awarded a contract for the figure "Victory" on the U.S. building at the Paris Exhibition.
She was a classmate of Janet Scudder, who also became a renowned sculptor, at Terre Haute High School and studied art at Rose Polytechnic under Professor William Ames, and the Pennsylvania Academy of Finance Arts. She continued her education at the Art Students League of New York under Augustus Saint-Gaudens and Kenyon Cox.
Peddle Ball worked for the Tiffany Glass Co., which exhibited her design at the 1893 Chicago Exposition.
When Peddle Ball returned to the United States in 1902, she maintained a working studio for the rest of her life, specializing in small bronzes depicting children.
She died in Connecticut on October 1, 1938.
Cynthia Shepard Perry
Cynthia Shepard Perry grew up in Lost Creek Township and graduated from Otter Creek High School in 1946. An Indiana State University graduate, Perry has had an extensive career as a U.S. diplomat.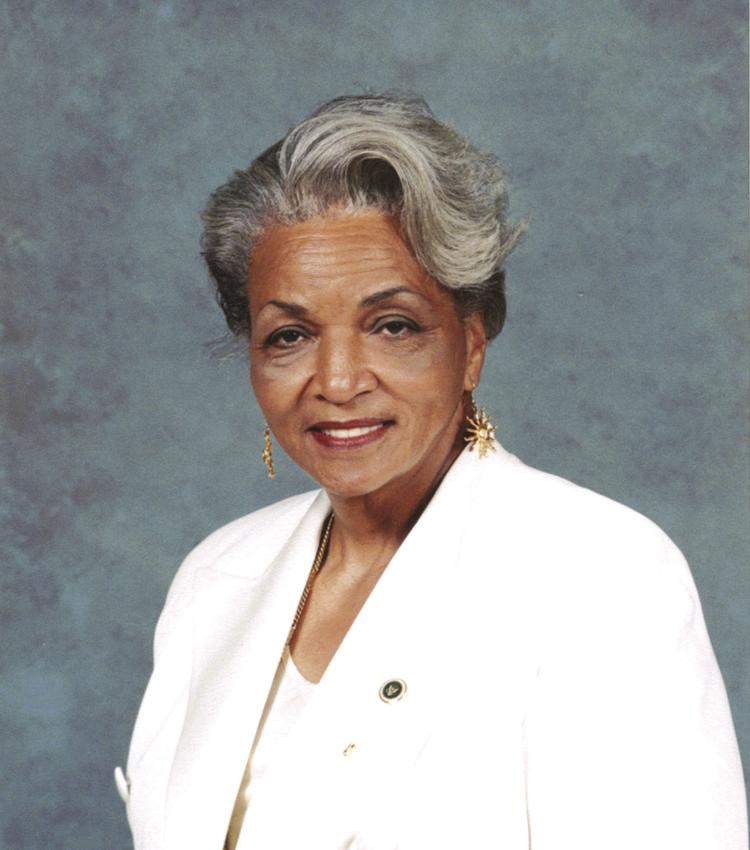 While an Indiana State student, she developed a 25-year plan to become an ambassador. Following her graduation in 1968, she served as director of the National Teachers Corps at the University of Massachusetts where she received a doctorate. She then joined the faculty of Texas Southern University, serving as associate professor and associate director of Teacher Corps/Peace Corps, later becoming a full professor and dean of international affairs from 1978-82.
She served the Reagan Administration in the U.S. Agency for International Development's Africa Bureau from 1982-86. President George H.W. Bush then named her ambassador to Sierra Leone, where she served until 1989. From 1989-93, she was ambassador to Burundi and served from 2001-07 as U.S. executive director of the African Development Bank.
An accomplished artist, Perry continues her passion for painting in oils, primarily portraits and African landscapes.
Evangeline Harris Merriweather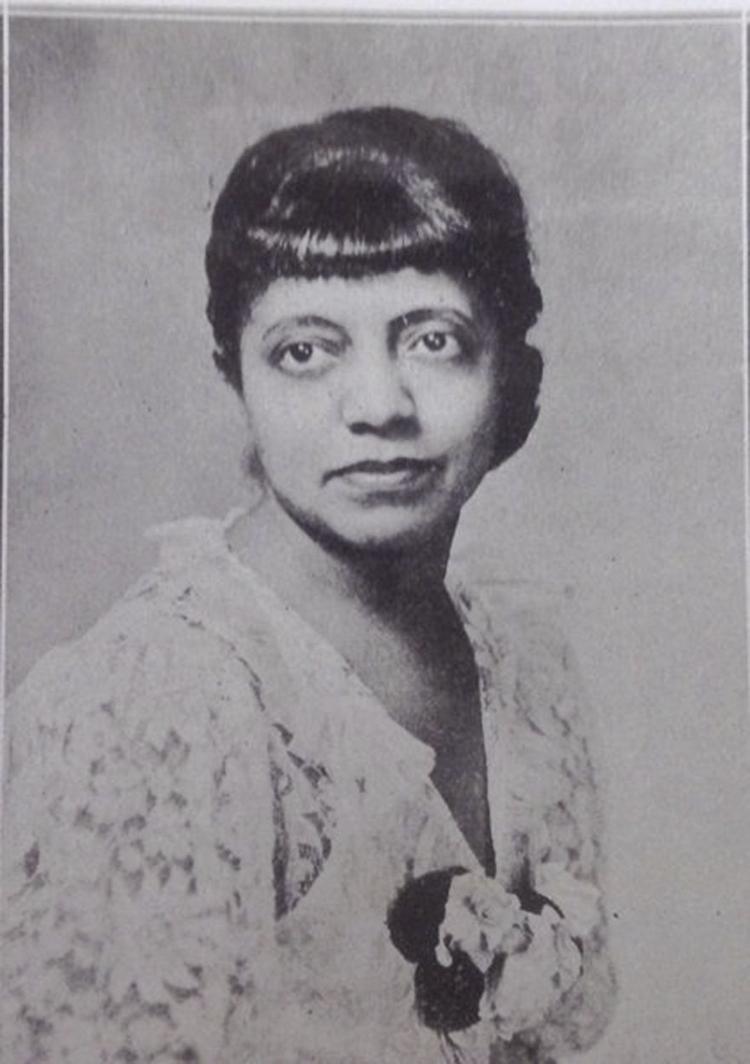 African American educator, author, and vocalist, Evangeline Harris Merriweather was born in 1893 into a family which practiced and preached the value of education. She graduated from Indiana State Teachers College in 1916 and began teaching at the Lincoln and Washington schools in Terre Haute. She earned her master's degree in education from Indiana State and as a supplement to her thesis project, created a series of readers entitled "The Family." Published in Terre Haute in 1938, the booklets offered positive images of blacks through depictions of everyday life and biographies of famous black people.
She also wrote "Stories for Little Tots" (1940) which reprinted some of the stories featured in the earlier Family books. Harris married Charles Merriweather who was a captain at a local fire department station and was an active member of the Alpha Kappa Alpha sorority. She died in Terre Haute on Oct. 5, 1950, at the age of 57.
Ida Husted Harper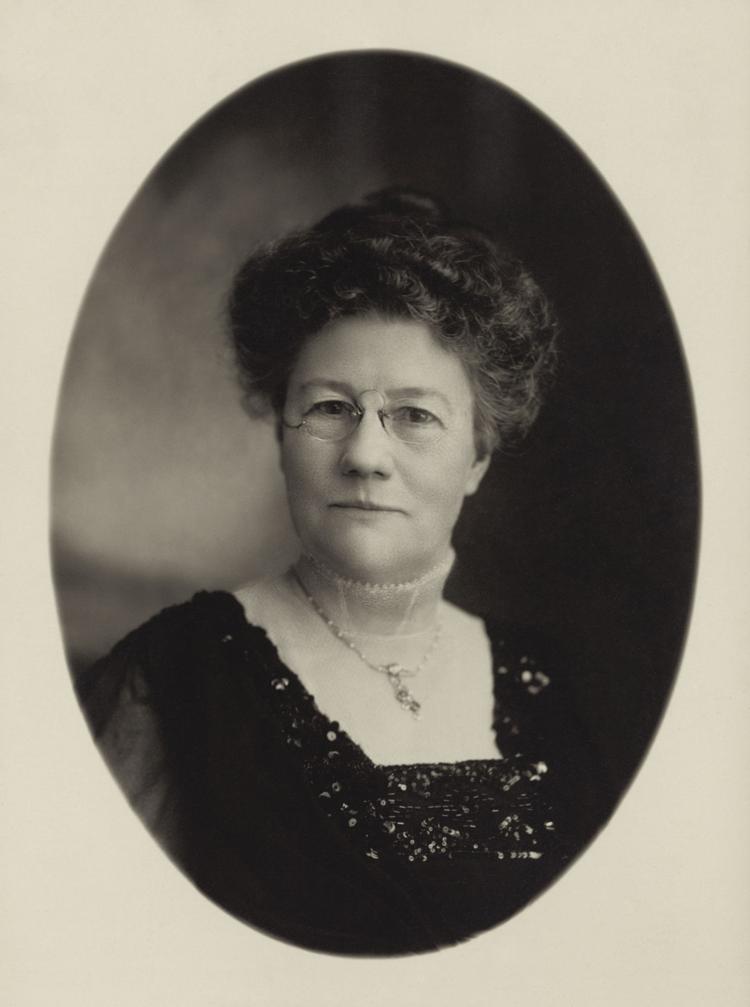 In a time when women were not expected to question society, or their place in it, Ida Husted Harper dared to express her opinions. She began sending letters under the pseudonym "John Smith" to the local Saturday Evening Mail in 1872. Once the editor discovered her identity, she wrote a regular column, "A Woman's Opinion." under her own name. She also was a regular contributor to the Locomotive Fireman's Magazine under the editorship of Eugene V. Debs.
Harper became increasingly active in the suffrage movement and was elected secretary of the Indiana Woman Suffrage Association. She was the official hostess for the organization's conference in Terre Haute in 1887 before moving to Indianapolis in 1890.
She wrote, "… let me tell you that we women do not ask the ballot on the ground of our goodness, intelligence, morality or any other quality. We claim it as an abstract Right, and as such, we mean to have it."
Harper is the author of the three-volume "The Life and Work of Susan B. Anthony." She also worked with Anthony as the co-editor of "Volume IV of the History of Woman Suffrage" and edited alone the final two volumes in 1922. She died in Washington D.C. at the age of 80 in 1931.
Jane Shackelford
Jane Shackelford was born in Tennessee and spent her formative years in Logansport. She moved to Terre Haute to attend Indiana State Teachers College, graduating with a bachelor's degree in education in 1919. After graduation, Shackelford taught students in the Terre Haute school system from 1919 to 1962.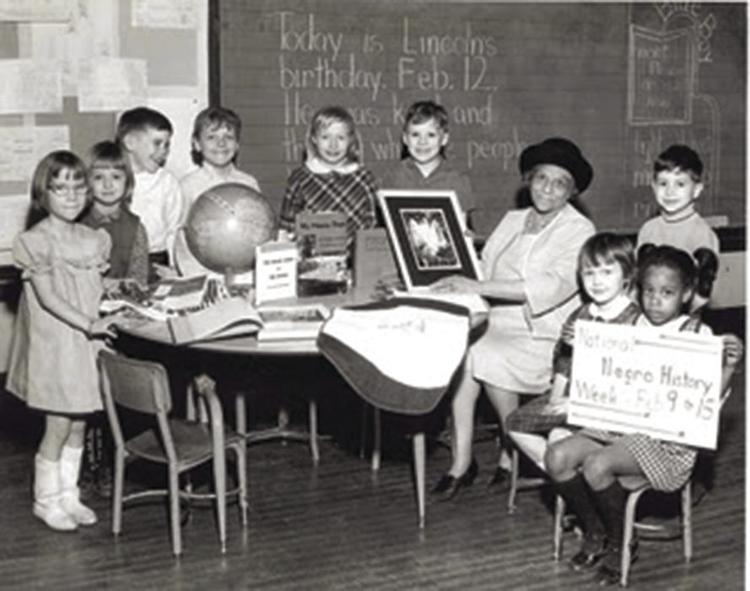 During her summers away from teaching, Shackelford pursued a master's degree in education from Columbia University in New York. With the encouragement and support of her supervisors in Terre Haute, she wrote two books designed to encourage blacks to strive for the best in life. "The Child's Story of the Negro" combined stories about Africa and African culture with biographies of famous African-Americans who came from humble beginnings and rose to excellence in their chosen fields. "My Happy Days" was told from the viewpoint of a 10-year-old boy about his family, his hobbies and life around the community.
Besides teaching, Shackelford was a Girl Scout leader and was also a member of the Alpha Kappa Alpha sorority. Shackelford was actively working on her autobiography when she died in 1979.
Janet Scudder
Feminist and suffragette Janet Scudder also ranks among America's most renowned sculptors. Soon after entering high school, she began taking drawing classes conducted by Professor William Ames at Rose Polytechnic Institute. Scudder became close friends with Caroline Peddle Ball, another student in the class, who also became a sculptor of international standing.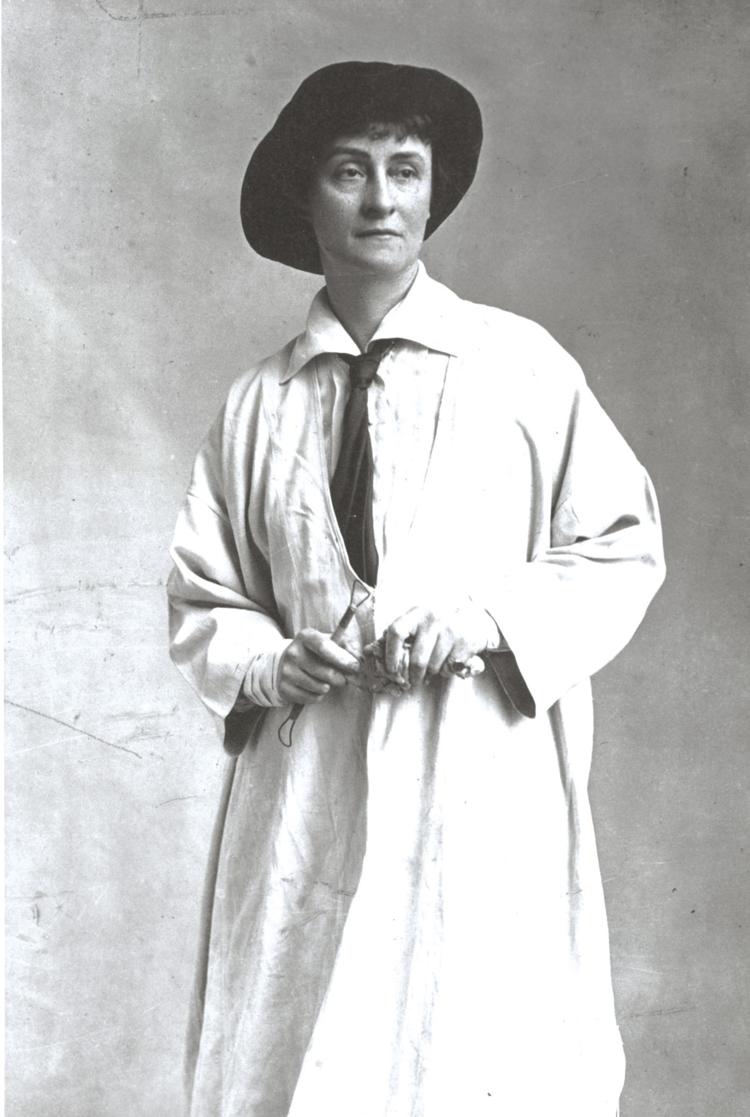 Scudder enrolled at the Cincinnati Academy of Art in 1887. Woodcarving was her primary interest. She moved to Chicago in 1891 and, after employment as a woodcarver, became studio assistant to sculptor Lorado Taft, who was working on the 1893 Columbian Exposition. Through associations with Taft, Scudder earned commissions for statues for the Indiana and Illinois buildings at the fair. She then became a student of Frederick MacMonnies in Paris, France, returning to New York in 1895 to earn an important commission from the New York Bar Association.
Upon returning to Europe in 1896, Scudder was influenced by Donatello and Andrea del Verrochio, 15th century Italian sculptors, and began work on her "Frog Fountain," versions of which were acquired by architect Stanford White and the Metropolitan Museum of Art. Soon regarded as an innovator of garden sculpture, Scudder's exquisite awardwinning fountains — most depicting cherubs or fauns — adorn museums, embassies and estates throughout the world. Sheldon Swope Art Museum and the Woman's Department Club of Terre Haute are beneficiaries. Her bas relief portraits and emblems in ceramic and bronze, including the coveted Indiana Centennial Medallion commissioned in 1916, are highly esteemed.
Except during World War I, Scudder resided in Ville d'Avray near Paris after 1909 and, in later years, became a painter. She visited Terre Haute about 18 months before her death on July 9, 1940, at her last summer retreat near Rockport, Massachusetts.
Saint Mother Theodore Guerin
In 1840, Mother Theodore Guerin left her home in France to establish a religious order in the west-central Indiana wilderness.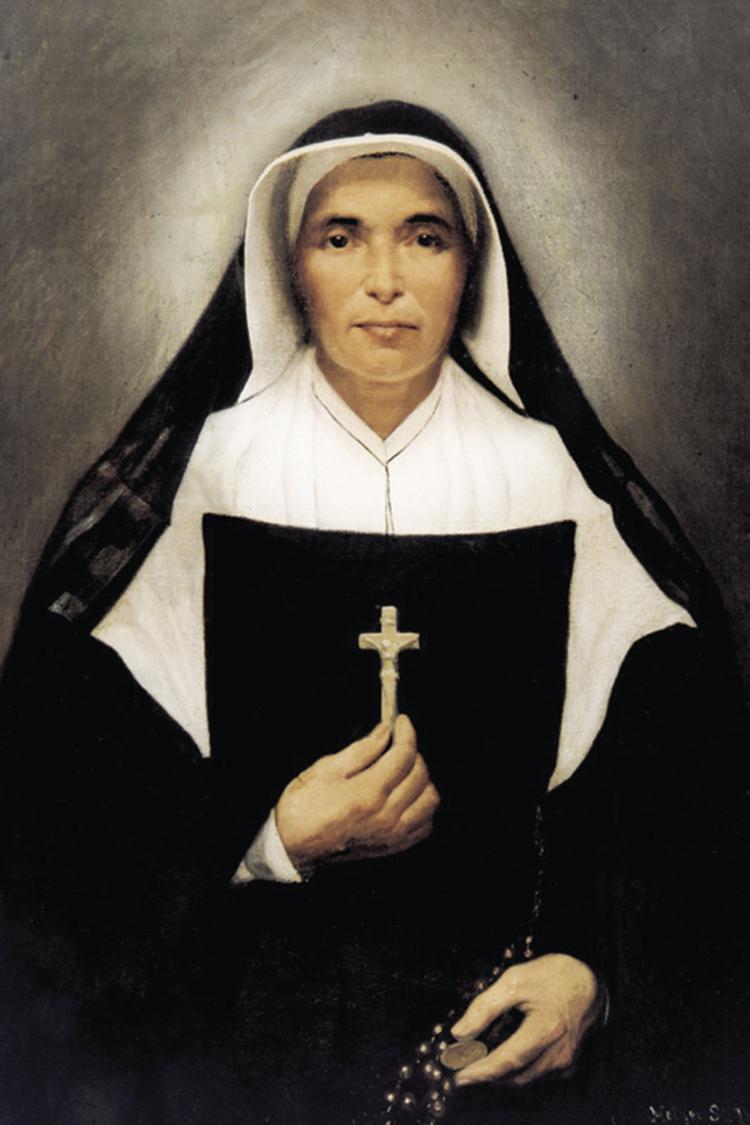 She faced poor health, rugged living conditions and lack of resources, but she drew strength from her faith and her desire to serve God. While she died in 1856, her legacy remains.
She founded the Sisters of Providence of Saint Mary-of-the-Woods, which today ministers in many states, the District of Columbia, Taiwan and China. The sisters' work is highly visible in Vigo County and includes many programs that serve the poor. Guerin founded an academy for girls, which today is Saint Mary-of-the-Woods College, the oldest Catholic liberal arts college for women in the United States. During her short 16 years here, Guerin established many other schools, as well as orphanages and free pharmacies. She and others in the congregation served the sick and poor.
She was beatified by Pope John Paul II on October 25, 1998, and canonized by Pope Benedict XVI on October 15, 2006.
Valeska Surratt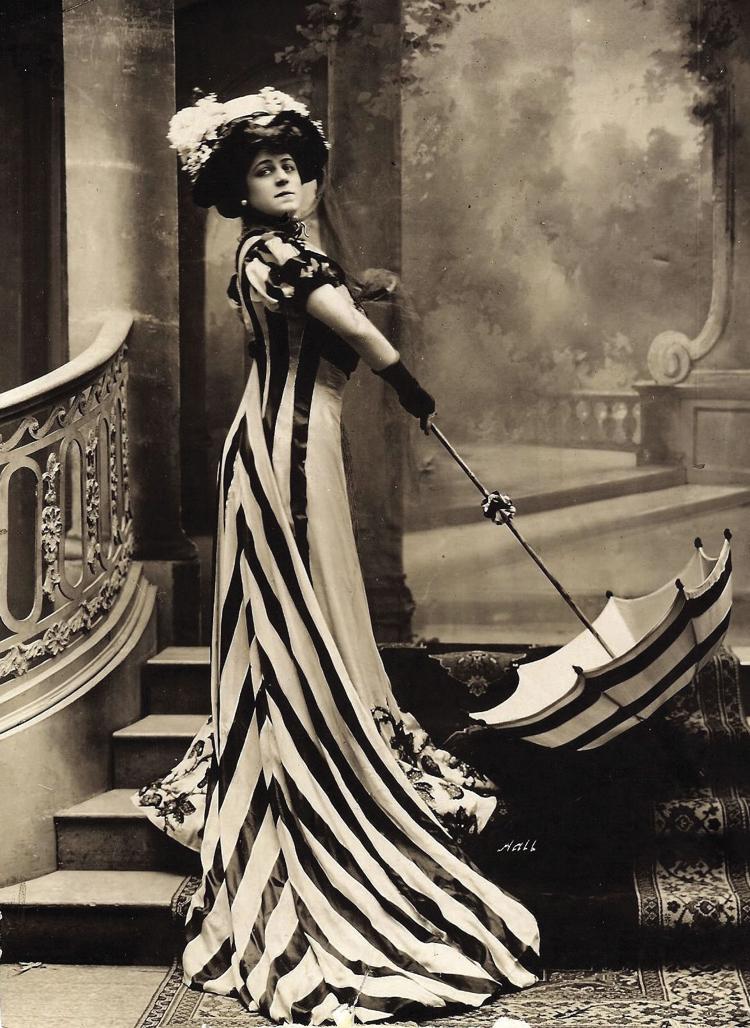 Valeska Suratt was born in Owensville, Indiana. When she was 6, her family moved to Terre Haute. She dropped out of school in 1899 and worked at a photographer's studio. Suratt later moved to Indianapolis where she worked as an assistant in a millinery at a department store.
She began her career as an actress on the Chicago stage. Around 1900, she began appearing in vaudeville. She soon paired with performer Billy Gould (whom she later married) and the two created a successful act that included an exotic Apache dance performed by Suratt.
During her years on the stage, Valeska was noted for the high fashion clothes she wore on stage and her name became synonymous with lavish gowns worldwide. In 1915, Suratt signed with Fox. She was billed as a vamp and was cast as seductive and exotic characters. She made a total of 11 silent films during her career, all of which are now considered lost. She died July 2, 1962.
Virginia Jenckes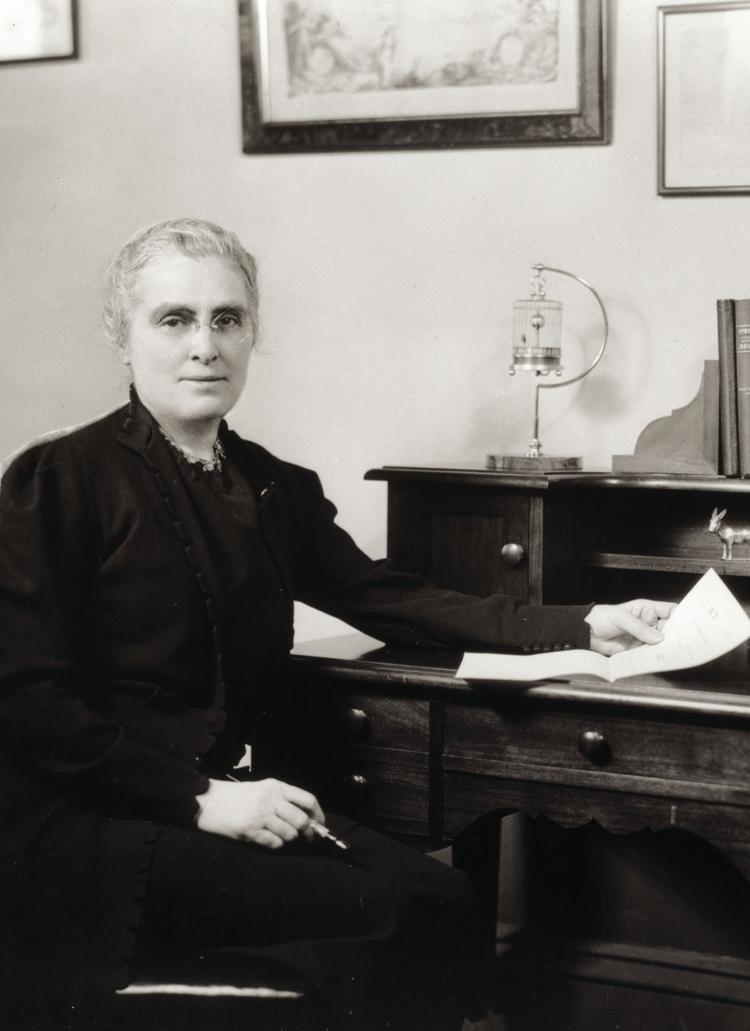 Virginia Ellis Jenckes became the first woman from Indiana to serve in the U.S. House of Representatives. Born Virginia Ellis Somes on Nov. 6, 1877, to James Ellis and Mary Oliver Somes, she attended public schools, including Wiley High School at the age of 11, and took two years of coursework at Coates College for Women. In 1912, she married Ray Greene Jenckes. The couple operated a 1,300-acre farm along the Wabash River. Ray died in 1921, leaving Virginia to run the farm.
Jenckes founded and served as secretary and lobbyist for the Wabash and Maumee Valley Improvement Association, an organization that proposed flood control programs. In 1928, Jenckes achieved a major political triumph when the Democratic Party adopted one of her association's flood control programs into their national platform.
Jenckes served as Indiana's representative for the Sixth Congressional District from March 4, 1933, to Jan. 3, 1939. During her time in Congress, Jenckes became an advocate for veterans, workers and women. She retired from Congress and settled in Washington, D.C., volunteering extensively for the American Red Cross for more than 20 years. Returning to Terre Haute in the early 1970s, she died on Jan. 9, 1975, at the age of 97, and is buried in Highland Lawn Cemetery.
+++
Information gathered from Tribune-Star reports, including reporting by historian Mike McCormick, Dorothy Jerse and Vigo County Historical Society reports.
+++
More women will be added to this list. If you'd like to see a specific woman included, please email alicia.morgan@tribstar.com.