Though he earned a living in the heating and cooling business, Harry Der Ohanian painted scenic pictures once he got home from work.
His daughter paid close attention.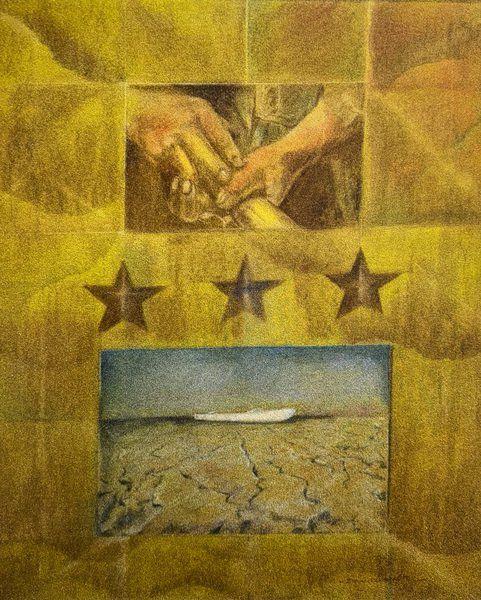 "He was always creating and showed me that if you wanted to do it, just go do it," Dian Der Ohanian Phillips said of her late father, the son of Armenian parents who fled the Turkish genocide to come to America.
Artistic expression became part of Phillips' life, too. She trained in visual arts at Herron School of Arts in Indianapolis, Indiana University and Boston University. Phillips built a career in graphic design, and utilized her skills for 25 years as director of publications at DePauw University. Her passion for painting never vanished, though. Phillips resumed that avocation after retiring from DePauw.
Today, the Terre Haute artist is busy painting rural landscapes in watercolor, acrylic and oils, with pieces hanging on walls around the country.
Phillips is also one of 20 members of Terre Haute's River City Art Association to have their artwork and brief biographies placed into the group's new book, "Artists' Portfolio." Each artist's story differs, as do their creations. Yet, they share a commonality.
"Every artist in the group has said at one time or another that they're constantly learning," Phillips said. "And, you just have to stay in it." Even at her prolific level, Phillips emphasized that she never stops practicing. She and her fellow River City artists also drive each other to improve.
"We all kind of inspire each other, just by the work that we do," Phillips said.
That collective work gets prominent display in the "Artists' Portfolio" book. Fiber artist Valerie Funk came up with the idea, after releasing books on her own artwork. She and Phillips led the effort to complete the portfolio. Todd Stokes, the association's vice president, sees the book as a vehicle to bring awareness to the group's talent and activities.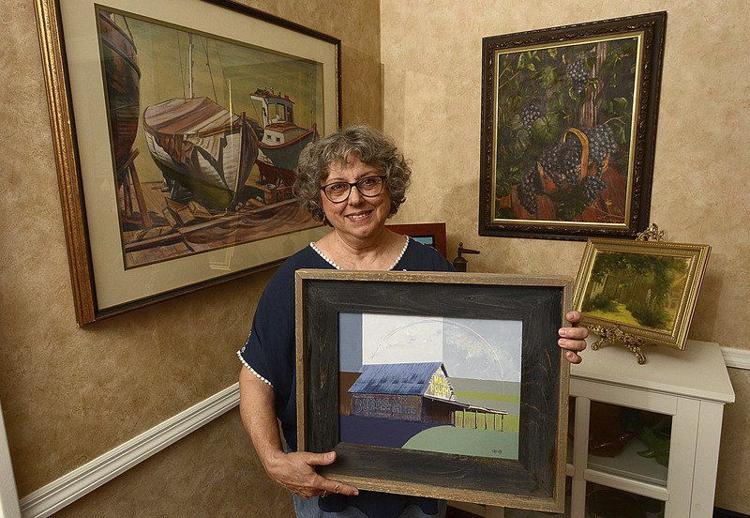 Copies can be presented to owners of prospective locations for the association's outreach galleries. Those galleries feature River City artists' work on display in Terre Haute inside Corporate Square, the Terre Haute Savings Bank, the Country Club of Terre Haute and the cafeteria at Terre Haute Regional Hospital. Another local arts group, Arts Illiana, oversees the outreach galleries, while River City volunteers manage them.
The portfolio book can also be distributed as thank-yous to donors and supporters, Stokes said. Also, the general public can purchase copies through Amazon at $24.95 each.
The book, like the outreach galleries, aims to connect eyeballs to paintings, sculptures, photographs, etchings, illustrations and quilts.
"We try our best to get art in front of people's faces," Stokes said, "to show we've got a lot of talent in this area."
Seven Terre Haute area artists formed the organization in 2008. River City Art now totals 30 members, with their ages ranging from twenty-something to 80-plus. They regularly meet once a month at the Vigo County Public Library, though that routine has been disrupted by the coronavirus shutdown. River City conducts 10 exhibits each year.
"Our group is a really interesting mix of artists, with all different experiences and different mediums," Stokes said.
Funk pointed out examples of the association's diversity, such as Stokes' glass etchings and Plexiglas sculptures. "That's something I'd never seen before — not the way he does it," she said.
Broken glass, fused together, becomes artwork at the hands of River City's Edith Acton, Funk explained. Monty Jones' car illustrations fascinate her, too. "I'm looking at it and thinking, 'That can't be just colored pencils,'" Funk said. And there's Sheila Ter Meer's digital abstractions of her photographs that turn real pictures into brilliant, altered images.
"To see all of that come together [in the book and exhibits] is what makes our group so great," Funk said.
Stokes said River City's youngest member is working on a painting of a Florida judge. And one of the association's most veteran members, retired Vigo County School Corp. art teacher Don Turner, often comes up with new pieces as soon as River City announces an upcoming event. "He can just lay it down," Stokes said of Turner. "He's really really good."
For some, art is a new pursuit in retirement. For others, it's a resumption of a past ambition. Still others are continuing a lifelong quest.
"I've been drawing since I could first hold a crayon," Phillips said. Her father encouraged her in those early days.
"It's really a fascinating endeavor," she said.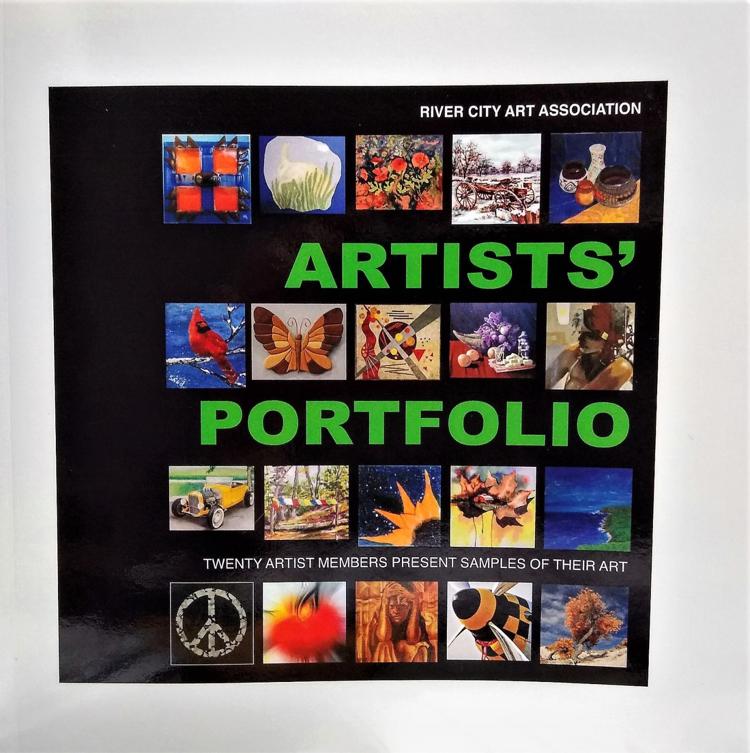 In the book
Twenty Indiana and Illinois artists from around the Wabash Valley have samples of their works featured in the River City Art Association's "Artists' Portfolio," newly released.
• The artists are: Edith Acton, Richard Acton, Ruthann Brady, Lynne Dunnavant, Michael Elmore, Sandy Fisher, Rod Funk, Valerie Funk, Christel Gutelius, Steve Harrold, Monty Jones, Eloise Lovell, Marcia Norman, Dian Der Ohanian Phillips, Elise Spaid-Roberts, Todd Stokes, Sheila K. Ter Meer, Don Turner, Thomas Wright and Spencer Young.
• Copies of the book are available through Amazon. The cost is $24.95 per copy.
Mark Bennett can be reached at 812-231-4377 or mark.bennett@tribstar.com.